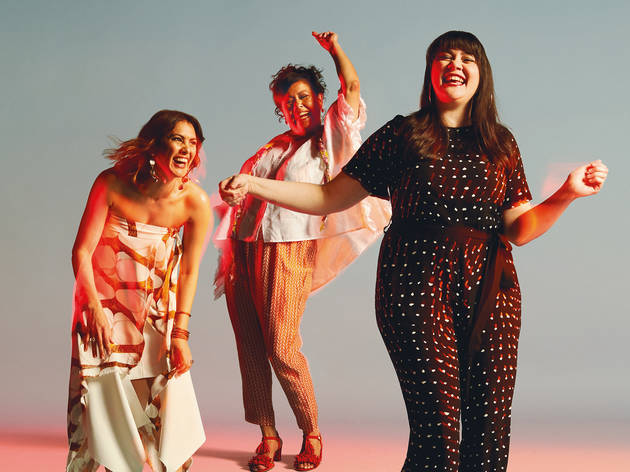 Sparks fly in Nakkiah Lui's hit rom-com starring Shari Sebbens
This play was a surprise hit for Sydney Theatre Company when it played Wharf 1 Theatre in 2017. Now it's moving up in the world – or at least across the road to STC's biggest theatre, the Roslyn Packer.
Penned by Nakkiah Lui and directed by Paige Rattray, the play is a contemporary response to Guess Who's Coming to Dinner. It follows Charlotte Gibson, a successful Aboriginal lawyer from a wealthy family; her fiancé Francis Smith is a white musician whose experimental classical compositions don't bring in an income. He comes back to her family's holiday home to meet the Gibsons – who are like royalty within their community – for Christmas. When his family show up, black and white clash in explosively funny ways.
Most of the original cast is returning, but Miranda Tapsell will be joining the company for this new season.