Charlie and the Chocolate Factory review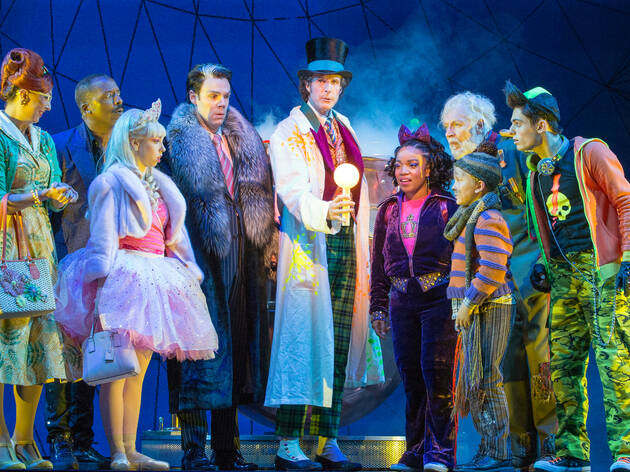 1/4
Photograph: Jeff Busby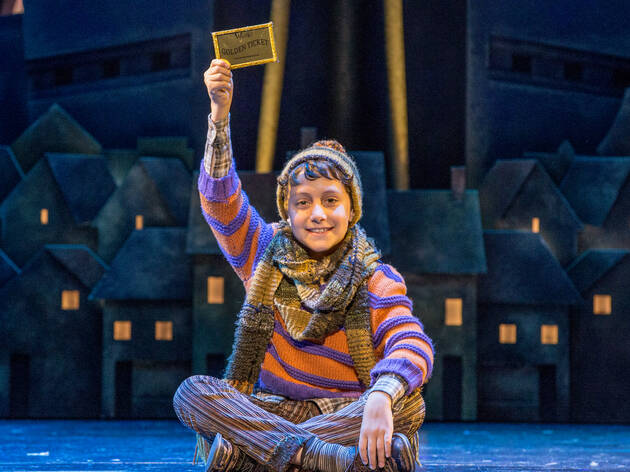 2/4
Photograph: Jeff Busby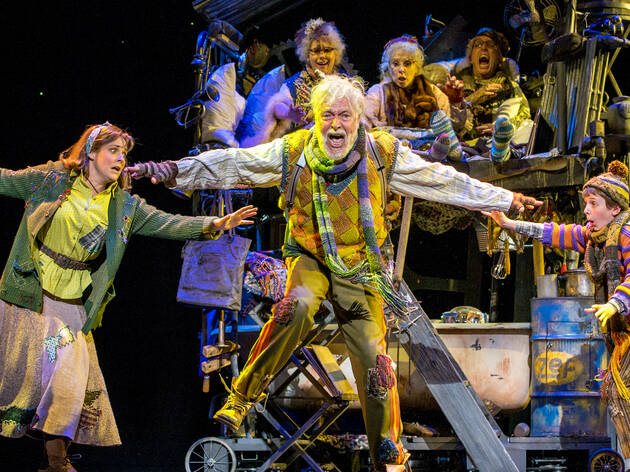 3/4
Photograph: Jeff Busby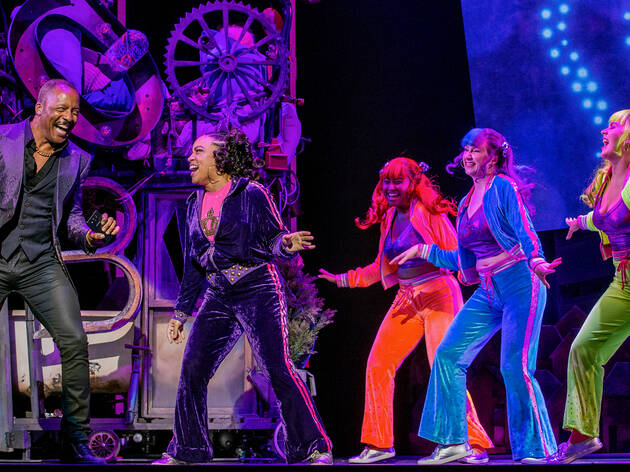 4/4
Photograph: Jeff Busby
Time Out says
Willy Wonka's chocolate wonderland is open in Sydney – but a bit more pure imagination might help
Roald Dahl's Charlie and the Chocolate Factory has a bit of a chequered past as a stage musical. It opened in a huge, lavish production on London's West End in 2013, and although sheer spectacle helped it run three years, it wasn't exactly a smash hit, and reviews were lukewarm.
In 2017, the show was given a brand new production for Broadway, which got some things right – it added more songs from the 1971 film to the new score by Scott Wittman and Marc Shaiman – but was savaged by a bunch of critics for its apparently uninspired score, scenes and underwhelming staging. It closed after just nine months, which is a pretty damning indictment on a musical based on such a popular family-friendly story.
But that hasn't stopped Australian producers bringing the show to our shores in this production by director Jack O'Brien, based on his own Broadway production.
It's certainly not the charmless disaster those scathing Broadway reviews would have you believe – O'Brien and the Australian company have nailed some of the comedic elements and created a show that generously reaches out to its audience and keeps them totally entertained.
But they can't quite overcome the problems in the show itself. Things get off to a shaky start when the curtain rises on mysterious chocolatier Willy Wonka (Paul Slade Smith), who tells the audience about his mission – he's going to disguise himself as a chocolate seller and find an appropriate heir to his candy fortune. He meets Charlie near immediately and hatches the famous golden ticket plan. We all know exactly how this will play out – not because we've read the book or seen the film(s) but because Charlie and Wonka have a connection from the show's first scene. Mystery? Tension? Surprise? Not so much.
The first act – which all takes place before anybody sets foot inside the factory – is powered by the charm of Tony Sheldon as Grandpa Joe and, on opening night, the excellent 13-year-old Ryan Yeates as Charlie. It takes its time to set up the narrative, and each of the four other golden ticket winners – ghastly children, updated for the 21st century and played with glee by adults – are introduced with a pastiche song. While Augustus (Jake Fehily) and Mrs Gloop (Octavia Barron Martin) get a surprisingly sweet and funny German beer hall-inspired tune called 'More of Him to Love', Violet (Monette McKay) and Mr Beauregard's (Madison McKoy) poptastic 'Queen of Pop' doesn't really go anywhere.
The second act has considerably more laughs and thrills as the children are knocked off, one-by-one, in appropriately grisly ways. But things never quite soar – not when we're first introduced to the factory in 'Pure Imagination', nor when the great glass elevator flies over the city.
The cast work incredibly hard to bring a touch of magic and there are several standouts: Karina Russell's Veruca Salt is a ballet-dancing brattish nightmare, and it's a shame that Augustus is the first kid to be knocked off, as you want much more of Jake Fehily and Octavia Barron Martin's joyful Mrs Gloop. Paul Slade Smith sings the role of Wonka well, brings bucketloads of whimsy and keeps things on track. But there's something maybe a little too safe about his approach – Wonka's eccentricities feel too controlled and calculated.
And perhaps it's appropriate that a central tenet of the story is the power of imagination given the paucity of magic in designer Mark Thompson's scaled-back set; you'll have to use your own mind's eye to fill in some gaps. That's not to say it's an unattractive show – the video projections help set the scene with colour and wit and the costumes all reveal plenty about the characters – but audiences should get a little more visual bang for their buck in this sort of show. It really should look like the chocolate factory of your dreams. It's disappointing that Sydney should get a touring version rather than the whole shebang – it's already booking through to May and is a clear box office hit.
At least the Oompa Loompas are wonderful, rendered here as a chorus line of all-singing, all-dancing puppets played with utter precision and joy by the ensemble. To tell you exactly how they look or work would spoil one of the show's most delightful moments. It's just a shame that the show itself – a surefire sugar rush with blissfully little nutritional value – doesn't have a few more of these surprises.
Details
Best selling Time Out Offers