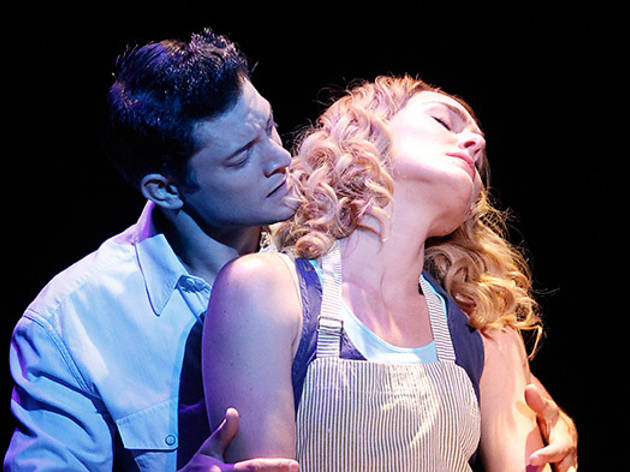 1/9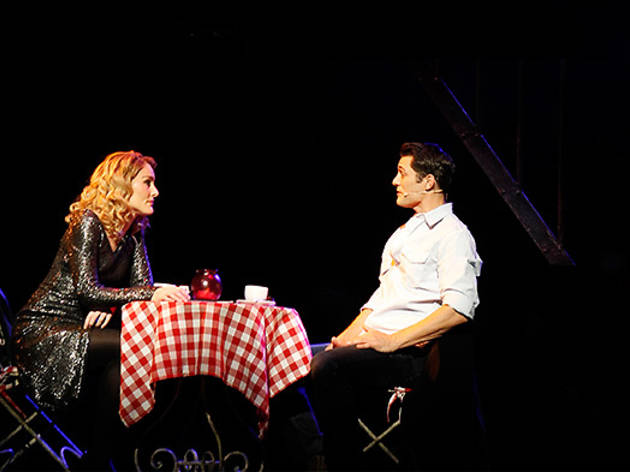 2/9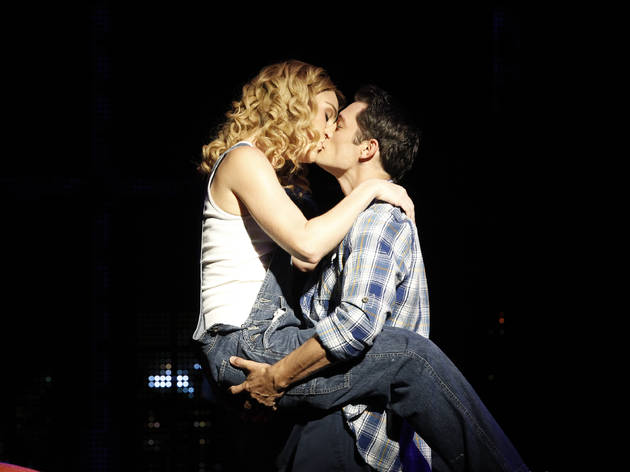 3/9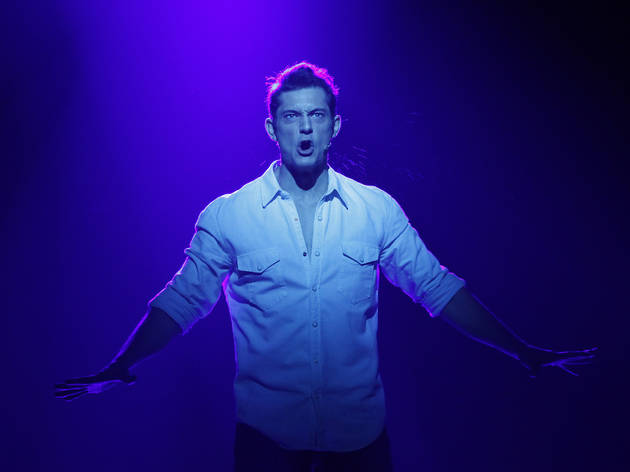 4/9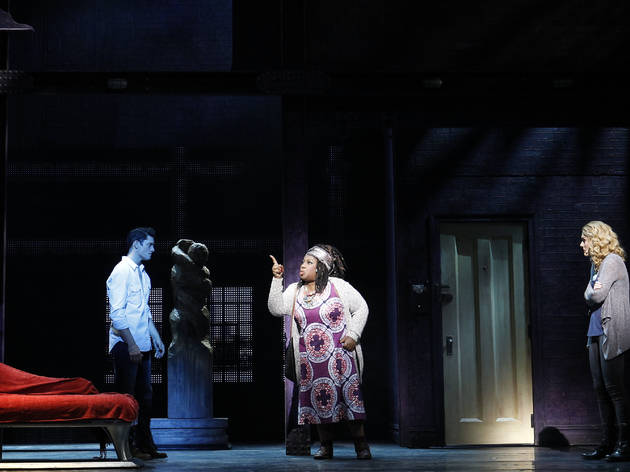 5/9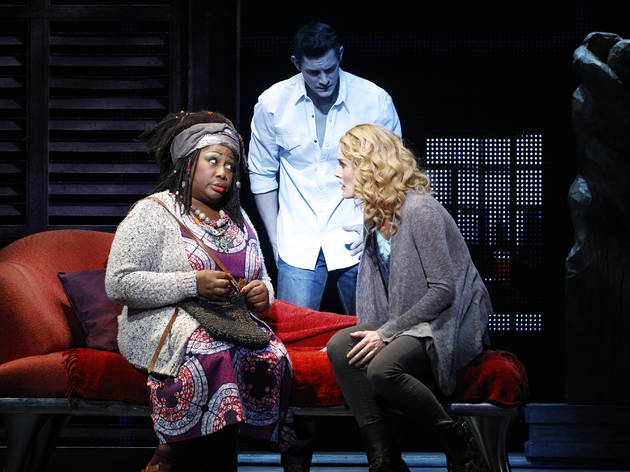 6/9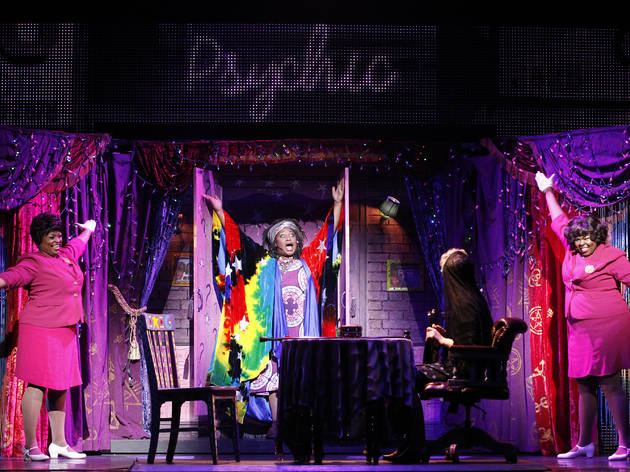 7/9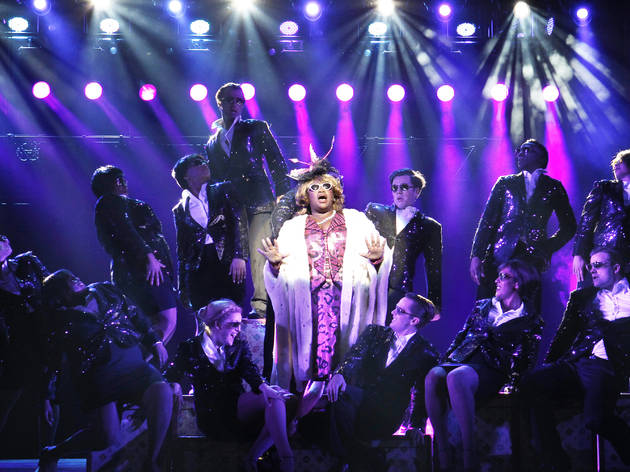 8/9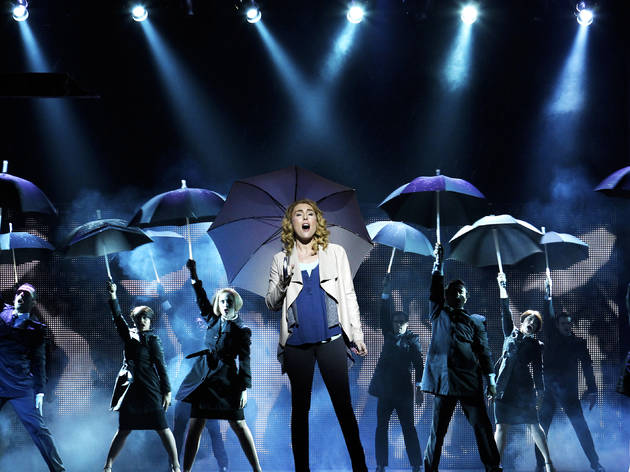 9/9
Has a musical ever been so aggressively mawkish?
The Australian mainstream musical theatre industry is a $320-million-a-year one and largely consists of commercial adaptations of older, well-loved media properties. Matilda, The Sound of Music, and revivals of old favourites like Cats and Anything Goes have all been on major Sydney stages in the past six months.
This trend continues with Sydney's latest mainstage musical, based on the 1990 box office hit starring Demi Moore as artist and grieving fiance Molly, and Patrick Swayze as her banker boyfriend Sam, who haunts her after he is killed during a robbery. If you have fond memories of that pottery wheel, feel nostalgic when you hear 'Unchained Melody', and cried through the credits, you're in luck – because Ghost The Musical seems designed to do nothing so well as play on those cinematic memories and tug at some heart-strings.
With tableaux of the high-finance world worthy of hacker films from the mid-90s and lazy racial stereotypes from the late-80s, it would be difficult to guess that this musical was actually created in 2011. The early 2000s brought innovation, sensitivity, and a social conscience to the musical theatre stage with The Scottsboro Boys, Once, and even the light-as-air Kinky Boots, but Ghost seems like an idea that would have flourished back in the 1980s mega-musical heyday of overblown emotional romances like Phantom of the Opera and Les Miserables.
Even its staging, dominated by projections that are used frequently and with modern precision, feel like a callback to Phantom's chandelier gimmick or the giant revolve on the original Les Mis set. It's a grand and gaudy statement: soft-focus, unidentifiable body parts conceal actorly lovemaking onstage; a collage of photographs descends over the stage and towards the audience to shortcut lengthy conversations establishing Molly and Sam's love; rain falls in a sad moment.
And at one point, in a trick of lighting that's shamelessly enjoyable, Sam walks through a solid door. (The rest of the effects – like some moving set-pieces that are supposed to 'fly' – are less successful).
In spot-on casting, Jemma Rix is a heartbreakingly adorable Molly, clad in overalls and with the full, clear voice of a musical theatre powerhouse. She's surprisingly well-matched by professional charmer Rob Mills, who has never sounded better on stage. His acting choices are not nuanced, but there's no room in Ghost for nuance, so it works well enough.
Wendy Mae Brown has been imported from the UK and Asia tours of Ghost in the 'Whoopi Goldberg' role of Oda Mae Brown, the phony psychic who is the only living person able to communicate with Sam. She's perfect for the part as it is written, with all its cringe politics and lazy 'sassy black woman' stereotypes, scored (of course) with a gospel inflection, and painted as less intelligent and savvy than Molly and Sam. (The pejorative racial behaviour doesn't stop there: Sam's mugger-murderer, Willie Lopez, is crudely accented and referred to dismissively, at one point, by his ethnicity).
The musical is also entirely un-wedded to its bland but well-intentioned score, which for the most part comments on the story rather than advancing it. This disconnect is a clear example of a lack of craft in the writing and collaborative assembly of the show.
It might have taken less effort to secure the rights for a dozen popular songs from the era and craft Ghost as a jukebox-style nostalgia musical than as a show with an original score, but we have songs by Dave Stewart and Glen Ballard (one half of the Eurythmics plus a producer known for Michael Jackson's Thriller) instead, which are squarely average and instantly forgettable, performed with Ashley Wallen's maddeningly vacuous choreography.
However, the more that Sydney develops a robust, intelligent, and critically adventurous independent musical theatre scene – with a home base at Potts Point's Hayes Theatre – the easier it becomes to accept a bland but flashy big-budget offering like Ghost as a benignly mediocre part of a larger landscape. It's nothing new or even especially interesting – but it's romantically indulgent in a satisfying and brainless way, if satisfying and brainless is what you're looking for.
Audiences will already know if they're likely to enjoy the show or not and should trust those instincts; there is no surprise waiting to upend any prior expectations. It's just a musical based on the movie Ghost. Nothing more, nothing less.