High Performance Packing Tape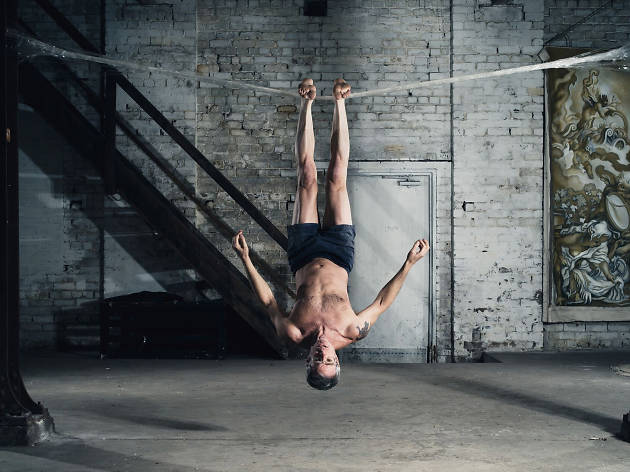 Time Out says
Watch in awe as performer Lee Wilson makes an obstacle course out of office supplies
You don't need a lot of fancy props to put on a good show. One show coming to the Sydney Opera House's UnWrapped festival is really leaning into that less is more ethos, creating a dynamic show with little more than office supplies.
High Performance Packing Tape is a one-man show where performer Lee Wilson takes the most mundane everyday objects (think rubber bands, cardboard boxes, balloons and the titular packing tape) and uses them to transform the stage into an obstacle course. This is physical theatre at its most nail-biting, with Wilson's performances testing the limits of human endurance and ability.
Watch in wonder as High Performance Packing Tape has Wilson clamber up and down towers of cardboard boxes, dangle upside down using just ordinary packing tape and hope that regular party balloons will break your fall should you slip. Watching High Performance Packing Tape is an endurance exercise in itself, with audiences kept teetering on the edge of their seats for the full 70-minute show – look away at your own peril.
High Performance Packing Tape was created by Lee Wilson and Mirabelle Wouters performance company, Branch Nebula. The show was originally commissioned by Performance Space for Liveworks 2018 and guests can expect the same level of high-energy antics that amazed audiences then.
Sydney Opera House is hosting High Performance Packing Tape for five shows, starting Wednesday September 18. Tickets are available now.
Details
Best selling Time Out Offers