Jesus Wants Me for a Sunbeam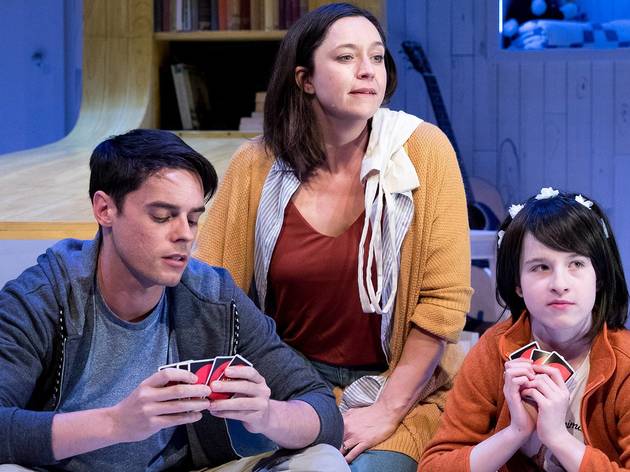 1/4
Photograph: Brett Boardman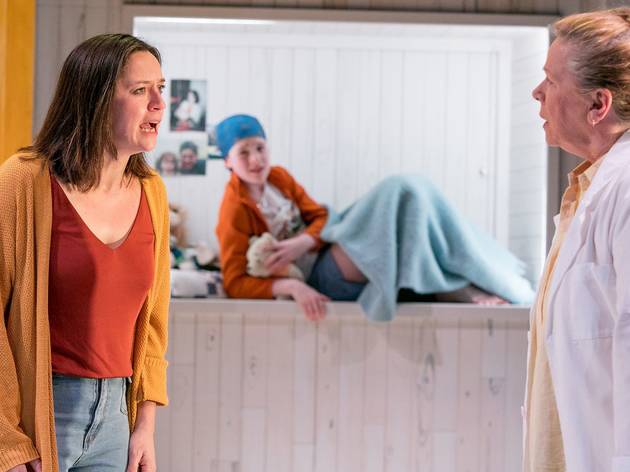 2/4
Photograph: Brett Boardman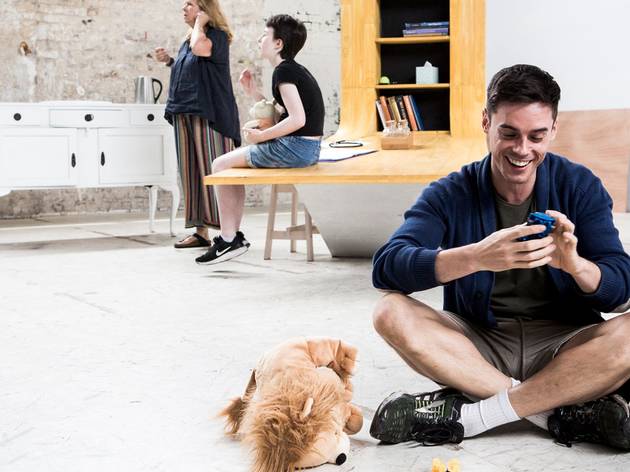 3/4
Photograph: Brett Boardman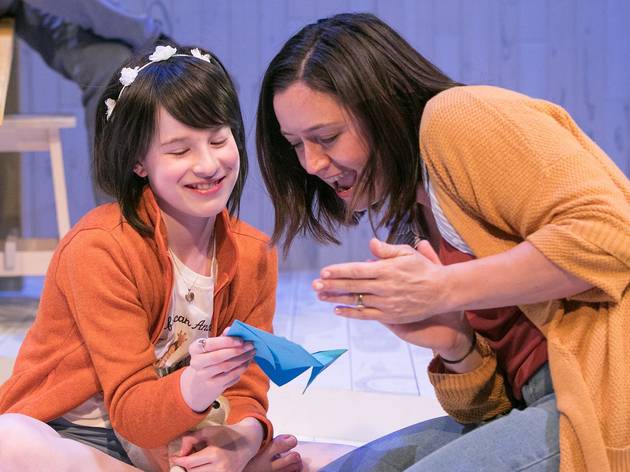 4/4
Photograph: Brett Boardman
Time Out says
A play about a family making a unthinkable choice has warmth and believability despite shying away from its own darkness
Can you be too in love with love? Linda (Emma Jackson) and Rick (Matthew Whittet) fall for each other at university, and their world becomes a bubble: it's nothing but each other. Everything else starts to fall away. When they have children – Ben (Liam Nunan) and Emma (Grace Truman), whom they affectionately call 'Wol' – their world shrinks even further. They get rid of their TV. They sing songs and share stories. No one's dissenting opinions or criticisms about their lifestyle will be heard. They are a cloyingly happy, crunchy family.
And then Wol gets sick. The family's reaction is understandable until it isn't: their faith is questioned, their search for answers irrational, their mistrust of the world ever higher. Also totally understandable, until it isn't.
Based on Peter Goldsworthy's novella, adapted here by writer and actor Steve Rodgers, Jesus Wants Me for a Sunbeam has an unthinkable twist that isn't really a twist, as it's built into the framework for the piece, but would nonetheless be wrong to reveal here. Suffice to say that Ben, the surviving child, spends the short play trying to understand his parents' motivations for the action they decide to take. Ten years later, his present is shaped by significant trauma. Ben just wants to understand. But it's all so incomprehensible.
At just 80 minutes, the play has a real sense of warmth – Rodgers imbues all his work with stubborn fingers of sunlight, like he can't bear to leave us without at least a little hope – but it retains that warmth in part because it can't look too closely at its own story. The darkness of the play is drenched in optimistic loveliness, focusing in on love as horror crowds at its edges. There's a mirror version of this play that creeps into your gut, but that isn't this play – this play is more benediction than it is excavation.
The set is pretty and childlike (designed by Emma Vine), with mural sky motifs adorning the walls and a bookshelf that stretches into the heavens; a sink sketches out a portrait of the sacred family home. Occasional projections appear – the house from the outside, streets, a particular family adventure – that add little context to the story and just keep us further away from the action and the people inside it.
While Nunan's Ben is the ostensible protagonist, we spend most of our time stealing glances at Linda and Rick, whose relationship feels lived-in and familiar. Truman's Wol is more catalyst than character – she sings, looks angelic, and cries; there's not much Wol to Wol, though there is one moment where she confesses to really meaning it when she punched her brother in the head that rings perfectly true. It's a moment that feels like the best of Rodgers, when his ear is fine-tuned to the relationships between characters. You can see more of it in Valerie Bader's dual role as a doctor and as Grandma; she's a grounded earthiness the play sorely needs. Mark Lee is her counterpart, as a priest and also Grandpa. They bring the outside world into the play.
But the play itself can't bring itself to look outside. There are thorny questions out there about culpability and faith and trust, about life after death, about complex trauma and dysfunctional families, but this play clings to the light. It wants us to question what happens when love spirals, but it still wants us to love those who did spiral. It's a lot to ask, and the result leaves us somewhere in the middle.
Details
Best selling Time Out Offers