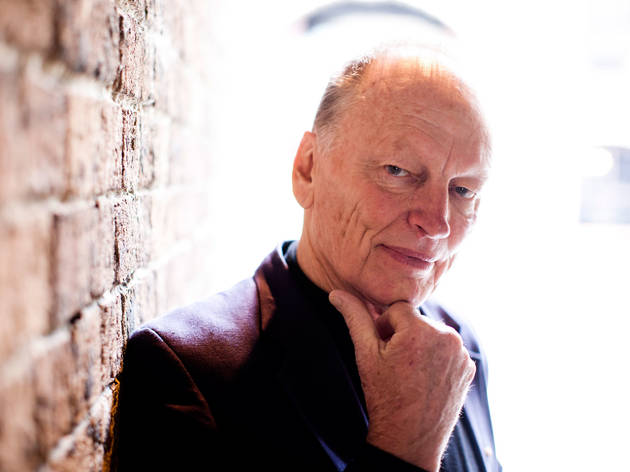 John Bell on theatre's darker side
It's not all taking bows and bouquets. Darryn King coaxes one of the greats of Australian theatre to talk about the dark side of a life treading the boards
John, playing the comic role of Falstaff in Henry 4 must be a relief after playing Lear and the Devil. Are you personally affected by taking on those darker roles?
If you're going to be serious about the darker roles, you've got to get in touch with that part of yourself. You've got to go to places you'd rather not go. When you're younger, especially, you get far more intense about that – you really try to live the role. As you get older, you get more and more conscious that it is playing – you're playing a role rather than living it. It's a relief to realise that. When I did King Lear, though, I think I was far too intent on trying to live the role and experience those feelings. That was very defeating and very draining, and I felt a failure as a result of it.
What about failure in the eyes of critics? Is it hard being in a show that hasn't been received well?
It's amazing how actors come together and prevent each other from getting gloomy or downcast. A company's resilience is very strong, and if it's a good company they'll overcome things like that.
Does the audience ever simply not respond to the show?
That does happen quite frequently – maybe once or twice a week. Maybe it's the weather, maybe it's… Who knows what it is? But it's never enough to disrupt the show. You just shrug it off. An audience is a very curious thing. It does have a personality of its own. If there's one or two people in the audience who laugh at something, they can get the whole audience going. There's a weird chemistry that takes place every night. You can never judge how it's going to go.
Can you think of a time when you didn't agree with a director or felt trapped in a show that you didn't believe in?
That's happened to me three or four times, sometimes to a very serious extent, others over more trivial matters. But, either way, you're on contract, you're committed, you've got to get on with it. Some actors will spend their whole time fighting with the director and creating mayhem – that's no good either. You've just got to knuckle under and try to make it work for you and form your own cocoon inside the production, even if you dislike it or disagree with it.
You're on the road for a very long time in a Bell Shakespeare production, touring the country. Does that exert a toll on you, emotionally and physically?
Again, when you're a younger actor it's a fantastic privilege. You get to see the country on a big national tour – between 30 and 35 venues each year, all around the country. It's a wonderful opportunity to really see Australia and get to know it well. As you get older and you have family at home and responsibilities, touring becomes a little less attractive and time on the road takes its toll a bit more. It depends on what stage you're at in life.
It must be a lonely profession sometimes: connecting with a theatre audience and then retiring to your poky hotel room.
It can be lonely. It's very satisfying for a moment on both sides but you do have to go home by yourself and think, "What's it all for? What am I doing here? How many more nights am I on the road?" I think that's why actors form such a great gypsy caravan while they're on tour: they drink together every night, they socialise, they keep each other from getting lonely. The loneliest thing in the world would be touring a one-man show around the country, with no one to talk to afterwards. Now that would be really, really hard.
This interview ran in 2013.
Best selling Time Out Offers