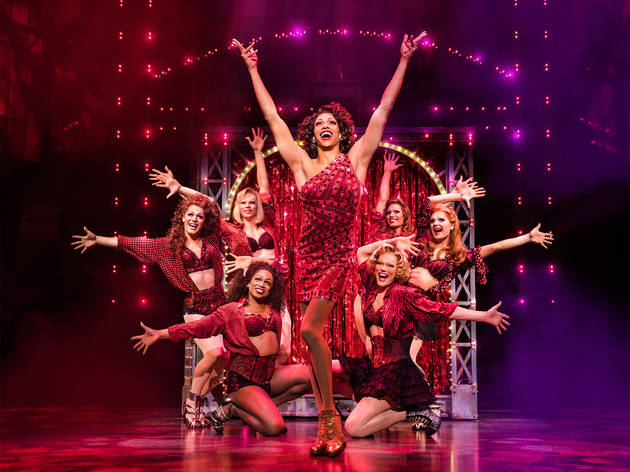 1/6
Photograph: Matthew Murphy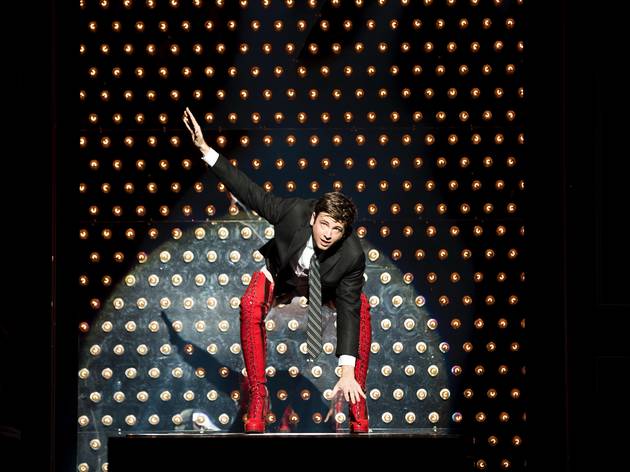 2/6
Photograph: Matthew Murphy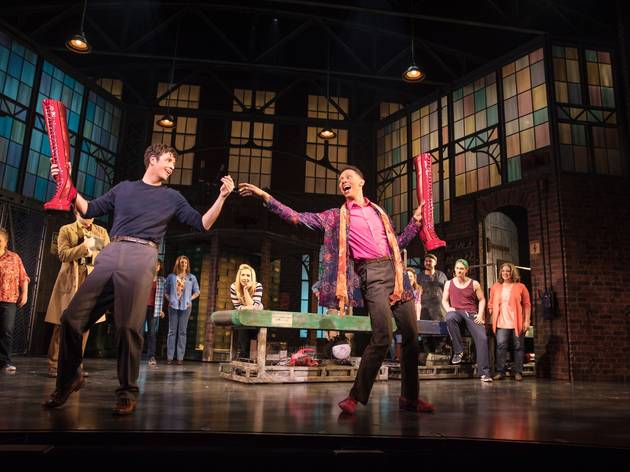 3/6
Photograph: Matthew Murphy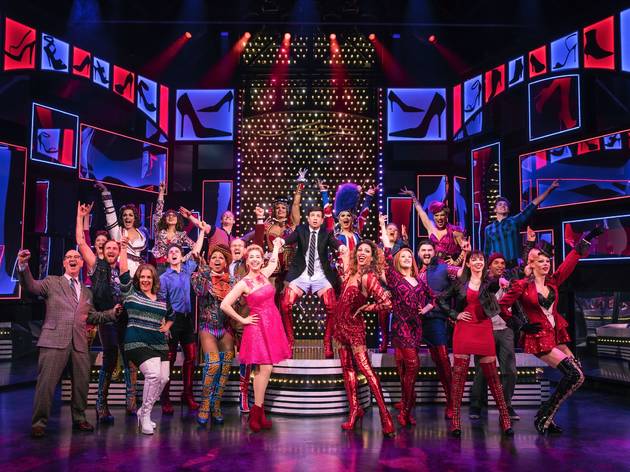 4/6
Photograph: Matthew Murphy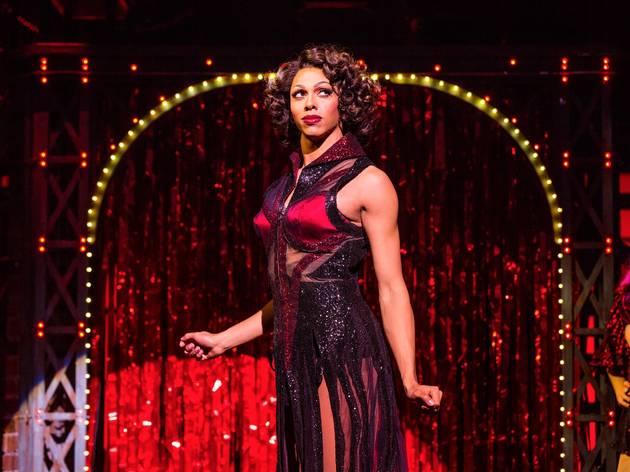 5/6
Photograph: Matthew Murphy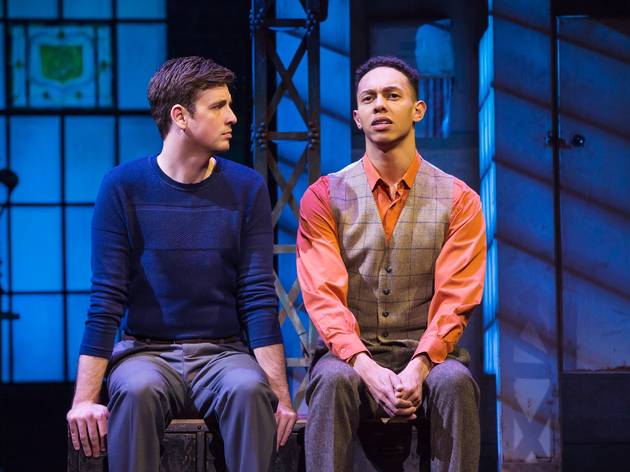 6/6
Photograph: Matthew Murphy
Based on the 2005 film and with songs by Cyndi Lauper, this Tony winner transports audiences from a shoe factory in Northampton to the catwalks of Milan
For a musical largely set in a Northampton shoe factory, Kinky Boots is surprisingly energetic. Directed and choreographed by Broadway favourite Jerry Mitchell, it's buoyed by buckets of charm, a gung-ho approach to storytelling, and – in this Australian iteration – superlative performances. The show barrels along in a shower of sequins and triumphant lyrics – almost distracting its audience from significant narrative issues.
The true story turned 2005 film turned Tony-winning Broadway hit follows Charlie Price (played here by Sydney's Toby Francis, a fine actor with a winning rock tenor), who inherits a struggling shoe factory from his father. With no real passion for the business (or anything much, including his fiancée Nicola) he undertakes the near-impossible job of saving the family business and the livelihoods of its workers.
How does he do it? Inspired by a chance meeting with drag performer Lola (Callum Francis, an irresistible onstage presence), Charlie decides to go into the business of 'kinky boots' – making shoes in typically female design, but with the ability to support the weight of drag queens. Lola comes from London to tiny Northampton to help design the new line.
Every story beat from here is what you would expect: Lola and Charlie are paralleled as men with father issues; Lola and the 'unsophisticated' blue-collar men butt heads; Charlie discovers his true passion in life (shoes, and a new love interest); and there's a late-stage conflict that throws the future of the 'kinky boots' line – and the factory – into jeopardy.
That conflict is a problem. Stories generally need that last push of friction to complicate the end goal and thus provide a reason to root for the characters' success; when the stakes of a story are higher, the audience becomes more invested in the chance of a happy ending. But Kinky Boots engineers this conflict by way of a moment of bigotry that's both ugly and unbelievable: having up to that point been genuinely kind and accepting towards Lola, Charlie suddenly does a 180-degree turn and attacks her identity. It's simply not believable that the man who responded to Lola's tenderly anguished 'Not My Father's Son', a heart-on-sleeve demonstration of vulnerability and a plea for acceptance, with kindness and an embrace, could be so deliberately cruel – simply because he was in a moment of crisis.
Of course Kinky Boots has inherited not just the storyline of the film but the film's real life inspiration; we don't know how strictly Harvey Fierstein, who wrote the book of the musical, was bound to this twist. But it's a shockingly lazy source of conflict that reinforces the idea that acceptance is conditional – and that stress is an excuse for bigotry.
The second act is mostly concerned with Charlie's redemption from this low point, which turns the show into a straight, cis-normative "white saviour story": Charlie must accept and provide opportunities for Lola and her Angels (the other performers in her drag show); and for the show to have its happy ending, Lola must forgive – and also rescue – Charlie and his factory.
It's a shame, because the show benefits so deeply from Lola: she has the best costumes and most lively numbers (Lauper's score is bafflingly generic, with a few exceptions). Lola's lines are a parade of zingers – most genuinely funny – but the real wit is in the delivery: Callum Francis's innate comic chops and magnetism elevate the musical to heights it doesn't quite earn.
The building blocks of plot are stacked against Lola, who is forced to be more a plot device for Charlie, Lauren (that second love interest, played by Sophie Wright with appealing gusto) and the other factory workers. Lola's identity is not defined; Harvey Fierstein wrote Lola as straight; originating actor Billy Porter says Lola is gay; it's as though she must be a catch-all for both gender fluidity and sexual fluidity, two entirely different things – to conflate the two is, again, lazy.
And it goes deeper. While all the factory employees have names and discernible personalities – and several of them have lines, character moments and even scenes – not a single one of Lola's Angels (Blake Appelqvist, James Delisco Beeks, Euan Doidge, Ryan Gonzalez, Mark Stefanoff, and Mitchell Woodcock), are even named. They appear as an ensemble, functioning as 'colourful' props to spice up the 'main' action.
Kinky Boots is undeniably well-intentioned. Its message – that to be a good man you must accept those who are different – is a good one (though it has to be said that having the women in the show talk exclusively about shoes and men feels very retrograde). But it's still the story of queer culture told through a straight lens; it still tells the hero's journey of a straight white guy more than it tells the story of Lola. This is ultimately the safest story you could tell about drag or gender performance, and that safety is disappointing – there's not much new or exciting beyond the glitter and stiletto-fuelled splits.