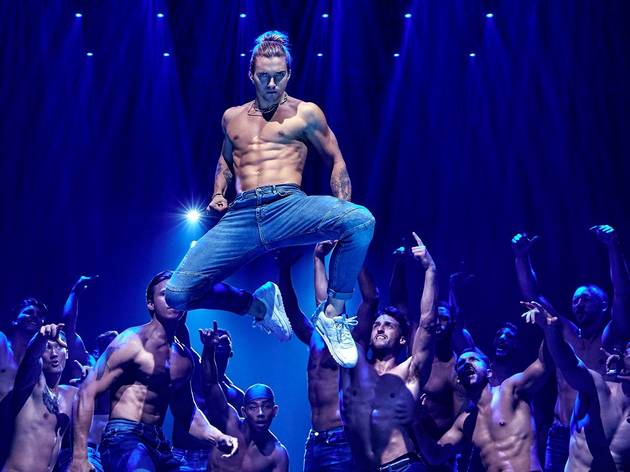 1/6
Photograph: Magic Mike Live/Peter Brew-Bevan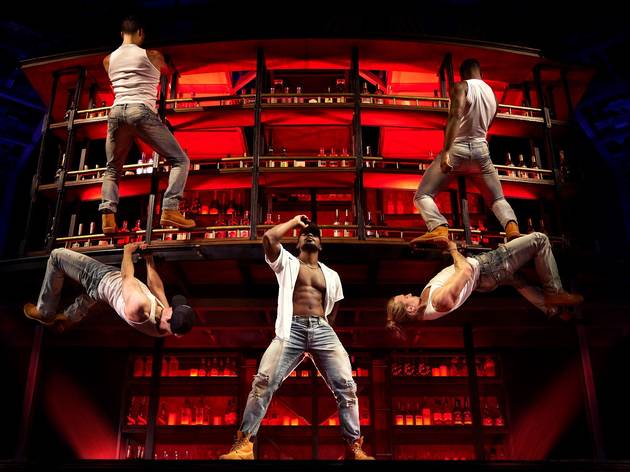 2/6
Photograph: Magic Mike Live/Peter Brew-Bevan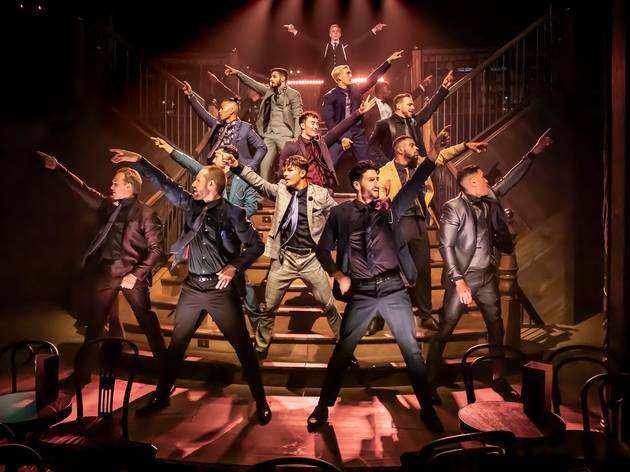 3/6
Photograph: Supplied/Magic Mike Live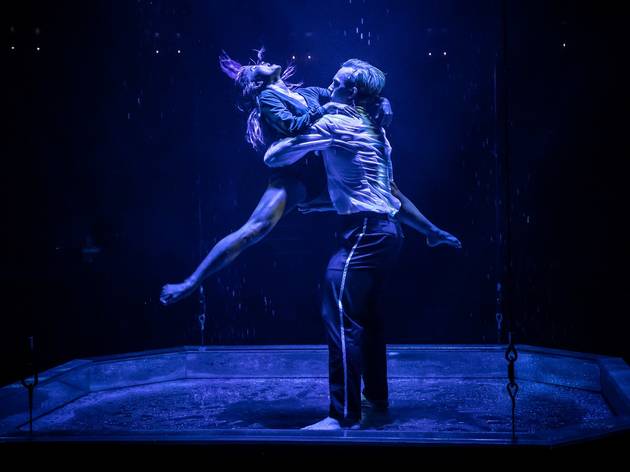 4/6
Photograph: Supplied/Magic Mike Live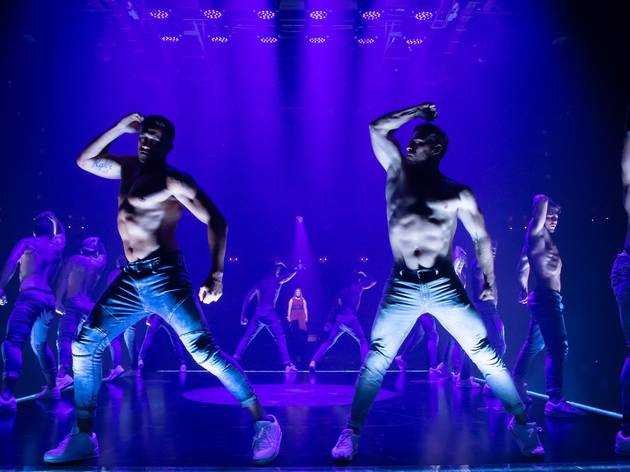 5/6
Photograph: Supplied/Magic Mike Live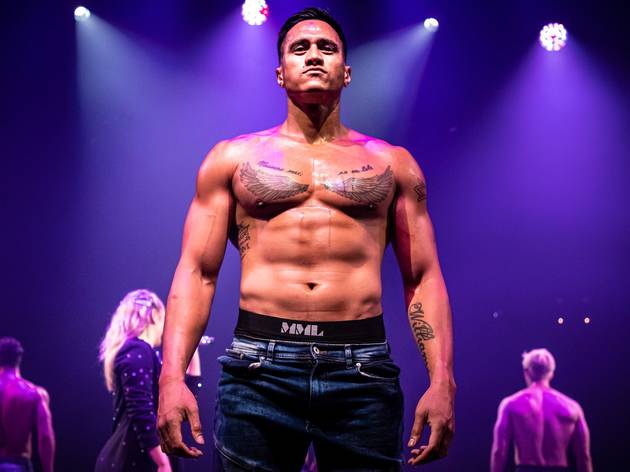 6/6
Photograph: Supplied/Magic Mike Live
Time Out says
From the big screen to the big tent, see the smooth moves that set Las Vegas alight
After opening in Las Vegas and touring to London and Berlin, Magic Mike Live opened in Sydney just in the nick of time to take our minds off the outside world and lose our fears about what 2021 could have in store for us amongst a sea of ripped bodies belonging to the Aussie cast of this raunchy romp.
Don't come in expecting the musical version of the films from which this live show takes its namesake. Instead, be prepared for a woke update of the classic male strip show. Magic Mike Live hands the power over to its audience, using a clever red herring to center the female gaze – however it is not only female-identifying folk who'll get a rise out of the troupe of brawny dancers.
The show is the brainchild of dancer-turned-movie star Channing Tatum – who fronted up, stripped down, and sweated through both big screen outings. Tatum teamed up with the movies' choreographers Allison Faulk and Teresa Espinosa to develop a cabaret-like strip show where women can feel empowered.
This is a show best enjoyed without giving too much away before you arrive. What you can expect is plenty of hot and heavy dancing from a squad of charismatic men loaded with plenty of gyrations, infatuations, flips and fantasy fuel – with live singing, music, aerial arts and stunts in addition to all the artful removal of clothing. At a time when toxic masculinity is under the microscope, there's really something to watching men embody 'manliness' while tap dancing and handing out roses as a 'waiter' called Mike learns to show a woman a (consensual) good time.
As Time Out London's reviewer put it, "Rather than provide pure raunch, a thread runs throughout the night about how, as women, we deserve to feel empowered and appreciated. 'You are enough, just as you are,' declares our host just before the boys hump the floor to Ginuwine's 'Pony'." Zoiks.
It is not only the muscular men who capture attention at Magic Mike Live, with a hilarious and engaging performance from actress Amy Ingram (who alternates with Alexia Brinsley) as the symbolic 'everywoman', and captivating dance and acrobatic movement from Max Francisco, fresh from the Las Vegas and Berlin editions (alternating with Clare Billson).
The raunchiest number? In our books, it's the dreamscape-like scene involving aerial contortions to Nine Inch Nails' 'Closer' and lithe bodies encroaching on a circular bed. Closely followed by the one with falling rain. And in case you were wondering, no, there's no full-frontal nudity.
Aside from delaying the opening date, and landing Mike in Sydney for its Aussie debut rather than Melbourne, current precautions have also altered Tatum's vision slightly. The experience is a little more hands-off (for the most) than initially intended, and masks are mandatory for audience goers (aside from when eating or drinking).
But you can still get the complete night out experience by arriving early and leaving late. The pop-up Arcadia at the Entertainment Quarter in Moore Park, where the show takes place, is a super-sized, sultry, circus-like purpose-built spiegeltent that comes complete with a bar – one out front with a courtyard, and one inside that doubles as a climbing frame for lithe bodies that also sporadically emerge on podiums and ladders amongst the audience. With a QR code ordering system, your thirst can be catered to throughout the show with specially designed cocktails, sophisticated mocktails, other drinks and snacks at your beck and call.
Sure, this is not the most high-brow night of performance you'll see. But as far as strip shows go, this an absolute hoot, and a whole night of entertainment in one with plenty of scenes to daydream about for some time to come.
Mike heads on tour after Sydney, with last shows on May 16. Shows run Thursday to Sunday. Get your tickets here.
If you like what you see, also check out Sydney's sultry underbelly of cabaret, burlesque and strip shows, including Darlinghurst Theatre's 2021 season.
Details
Best selling Time Out Offers