Our Blood Runs in the Street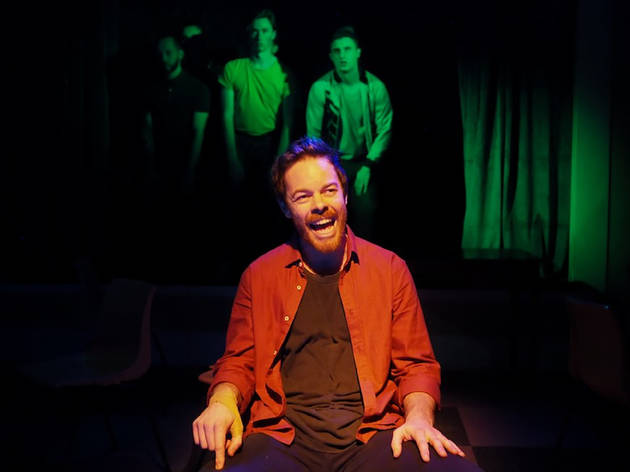 1/3
Photograph: Jasmin Simmons
Our Blood Runs in the Streets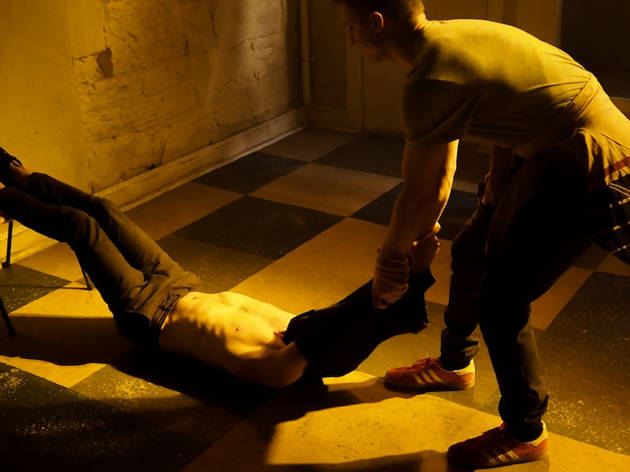 2/3
Photograph: Jasmin Simmons
Our Blood Runs in the Streets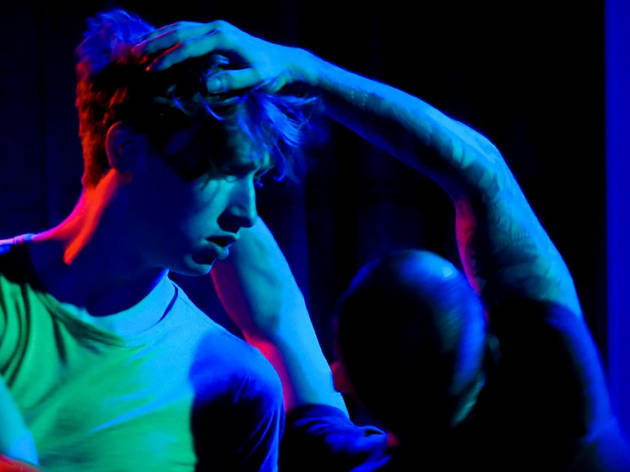 3/3
Photograph: Jasmin Simmons
Our Blood Runs in the Streets
Time Out says
A powerful production that howls for justice for the victims of LGBTQIA hate crimes
A voice for the voiceless. Our Blood Runs in the Streets is a scream of urgent rage and grief for the near hundred, largely unsolved murders of gay men and trans women in Sydney. Last year, the NSW Parliament reopened the NSW Parliamentary Inquiry into Gay and Transgender hate crimes between 1970 and 2010, but there has been no real reckoning yet for this particular wave of horror. So, in the dark and tiny Old Fitz theatre, in the basement of a pub, we come together to listen and feel. There's a real sense of community here.
Our Blood Runs, created by director Shane Anthony and his ensemble, staged as part of the Sydney Gay and Lesbian Mardi Gras Festival, won't let this injustice rest. Blending verbatim theatre (drawing largely from submissions to and hearing transcripts from the inquiry) with physical theatre and dance, the result is a punch to the gut: an evocative and blunt statement of queer anguish.
Andrew Fraser, Cassie Hamilton, David Helman, Eddie Orton, Sam Plummer, Ross Walker and Tim Walker perform in near-constant motion. They're the sharp angles of authority, the freeing arcs of dancing in queer spaces, communing with their bodies, the march of time, blurs that hint at violence. Damien Lane's compositions wind around the ensemble and propel them forward; Richard Whitehouse's lights summon darker moods and moments of benediction when we need them most.
As the ensemble perform to recordings or read statements aloud, pictures start to form of a Sydney that resents the queer bubble at its heart. We trace a culture of masculinity that treated beating up LGBTQIA citizens as a rite of passage towards manhood; a police system that views queer lives and deaths without much respect; a queer community that knew they couldn't turn to the police for protection and understanding.
Crimes have a ripple effect. Victims have families and friends and lovers and acquaintances, jobs and homes and pets and places in the world. When you look at it that way, the queer bubble doesn't feel so small. When you watch this play, an elegy for devastating loss, you feel how hate shattered hundreds of little worlds. An ensemble member raises a hand, slowly turns their neck, moves across the stage. Families and friends give testimony to lights snuffed out. It hurts. It's supposed to hurt. Anthony wants us to remember with love and anger both – he keeps one in each steady directorial hand, entwining them with words and movement.
Each victim's name is spoken aloud, and we bear witness, honoring them simply by listening. Ensemble members, on opening night, had tears in their eyes as they listed the dead. You might find tears in yours, too.
The play ends with a call to submit to the inquiry. Perhaps now, more queer victims of violence will feel safe to report. Or perhaps – and the play keeps coming back to this – perhaps those men who coaxed men off bridges or beat them at beats are finally ready to admit to their crimes.
Perhaps some of our most vulnerable, gone too soon, will finally be able to rest.
Details
Best selling Time Out Offers