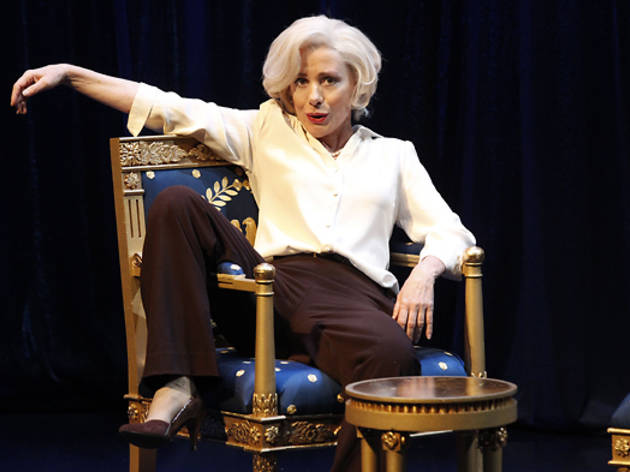 Bernadette Robinson stars in Joanna Murray-Smith's new tune-filled show, on tour from MTC
After the phenomenal successs of Songs for Nobodies, playwright Joanna Murray-Smith (Switzerland) has reteamed with the superemely talented singer Bernadette Robinson and director Simon Phillips for another tune-driven show. This time Robinson plays Harper, social secretary to the White House, and constantly in touch with the most celebrated singers of the age. Beginning her tenure in the lead-up to Marilyn Monroe's breathy rendition of Happy Birthday Mr President, she is privy to the backstage embarrassments and insecurities of fame.
We get Barbra Streisand's cheeky plea for JFK's autograph, and Eartha Kitt's far more serious rant against the Vietnam War; Sarah Vaughn and Peggy Lee – even Bob Dylan makes an appearance. Robinson's gift for vocal mimicry is unsurpassed, and audiences unfamiliar with her talents may well swoon over this production.