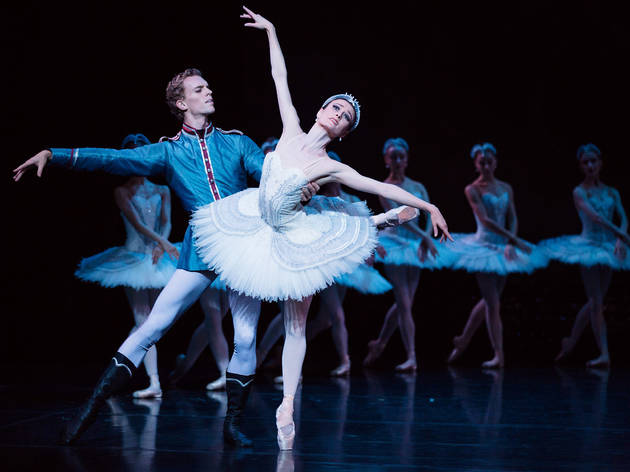 1/7
Photograph: Daniel Boud
Amber Scott and Adam Bull dance Odette and Siegfried.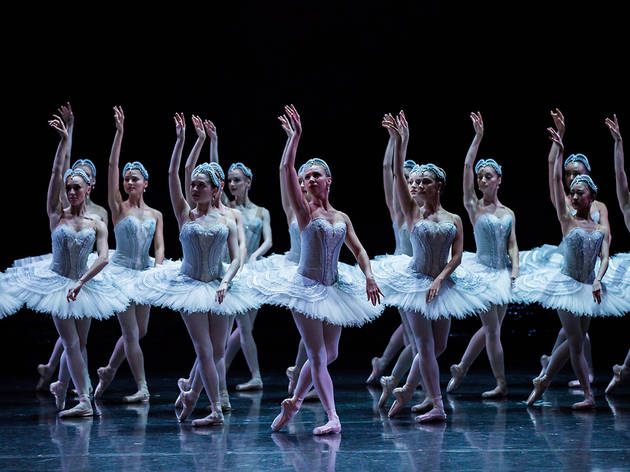 2/7
Photograph: Kate Longley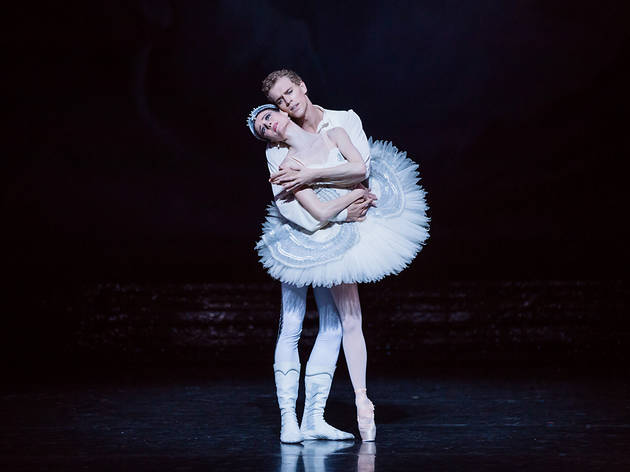 3/7
Photograph: Daniel Boud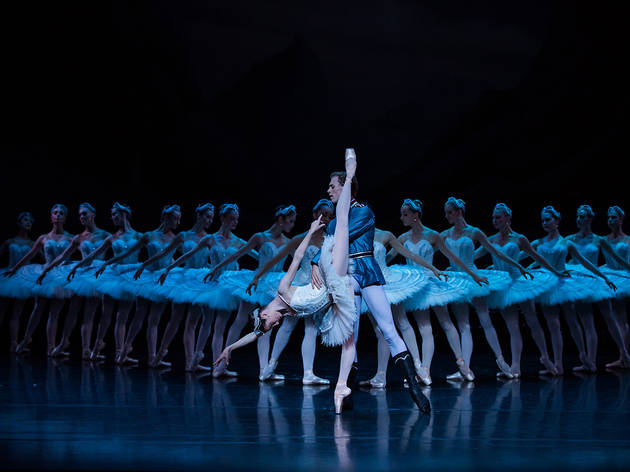 4/7
Photograph: Kate Longley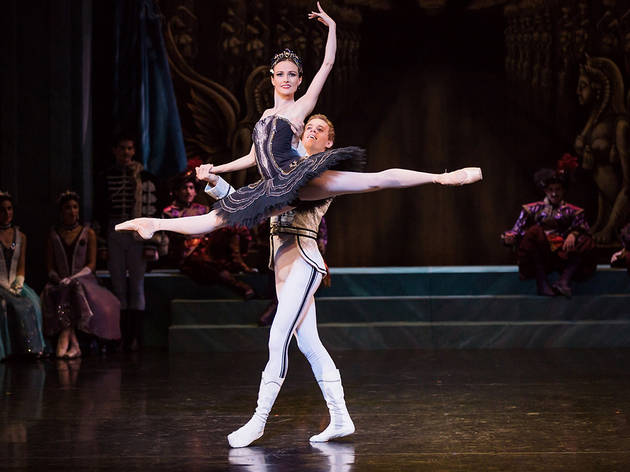 5/7
Photograph: Daniel Boud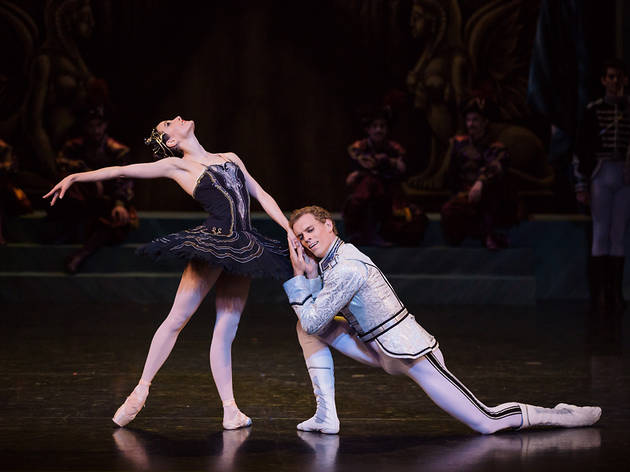 6/7
Photograph: Daniel Boud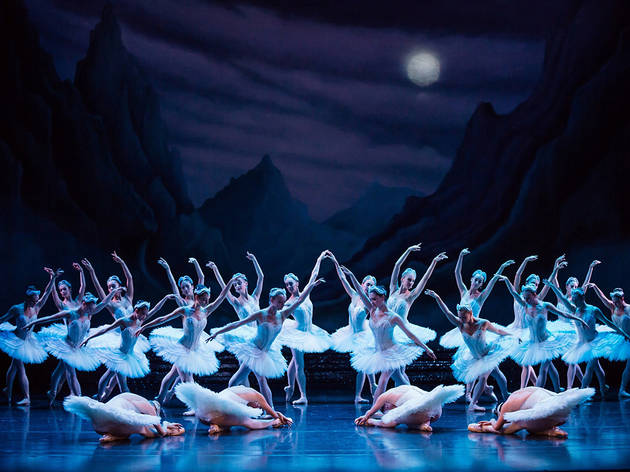 7/7
Photograph: Daniel Boud
Stephen Baynes' classical take on Tchaikovsky's masterpiece returns to Sydney
Swan Lake takes top going in the classical ballet canon with good reason. There's something irrefutably wonderful about Tchaikovsky's romantic score, and Marius Petipa and Lev Ivanov's choreography for Act 2, which makes the most of the natural synergy between the lines and forms of classical ballet and the movement of swans.
The Swan Lake story is also, as myths go, populist without being hackneyed: it's essentially a damsel in distress being rescued by a valiant prince from consummate evil, but the narrative dressings and the 19th century European setting make it slightly more unusual. There has been no Disney's Swan Lake.
Stephen Baynes' 2012 production for the Australian Ballet, commissioned specifically as a counterpoint to the earlier modernisation by Graeme Murphy (which recast the story as a contemporary royal love triangle à la Charles, Camilla and Diana), pays homage to the tradition of Swan Lake.
Although it features mostly new choreography by Baynes, Act 2 heavily draws on the 1950 Kirov revival (which in turn used the choreography of the 1895 revival by Marius Petipa and Lev Ivanov) – you cannot, after all, improve on perfection. And Baynes and designer Hugh Colman have taken all their narrative and aesthetic cues from Tchaikovsky's score, which, written in 1875-76, is a pearl of Russian romanticism.
Accordingly, the narrative takes place in rural 19th century Prussia (modern day Germany) circa 1875. The addition of a prologue adds some context and expands the story of Prince Siegfried: we see him on his 21st birthday remembering the moment when, as a 6-year-old, his father's body was pulled lifeless from the lake outside the palace.
Fifteen years later, the action proper commences: on the eve of his birthday, as he prepares to take the mantle as not only king but also military leader of Prussia, an introspective Siegfried escapes the celebrations to reminisce by the lake – where he is captivated by a swan. As he watches, the bird transforms into Odette, a princess under the spell of the evil Baron von Rothbart.
As anyone who has seen Darron Aronofsky's 2010 Oscar winner Black Swan will know, the rest of the plot turns on doppelgangers and mistaken identity, as Siegfried finds himself betraying the virtuous Odette for her seductive antithesis, Odile.
Baynes plays it very straight down the line, as per Russian romanticism: evil is evil, good is good. His only real tweak is to enhance the texture of Siegfried's psychology. It mostly works, though Adam Bull's prince still feels too like the moping milquetoast, indecisive even as the action swirls around him – until he finally makes the absolute worst decision.
Act 2 aside, there's far too much fat on the back of this ballet, with seemingly endless 'divertissements' in which various characters get their five minutes in the spotlight. Baynes does his best to give these narrative relevance, but the scenes at the palace still drag on – with the exception of a superb 'Russian princess' sequence danced (on opening night) by Valerie Tereshchenko, whose execution was like bolt from the blue.
But the star of this production is Amber Scott – and if you're buying a ticket, consider buying it for one of her performances. With her alpha-ballerina physique and her glacial perfection, she gives a performance that will make audiences worship her (rather than lover her). For the considerable time she's on stage – as first Odette and then her black swan doppelganger Odile – you will be transfixed.