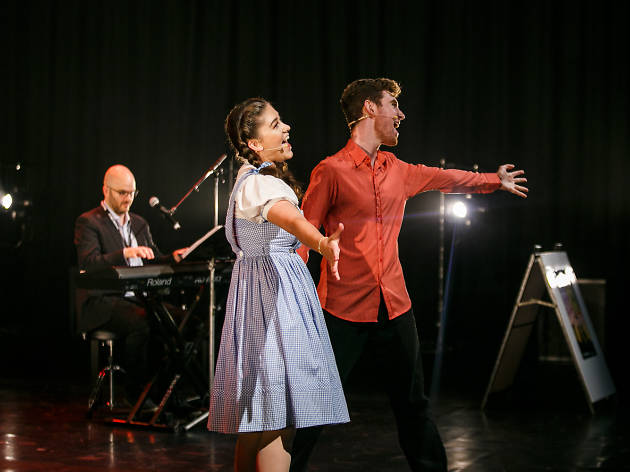 1/3
Photograph: Yaya Stempler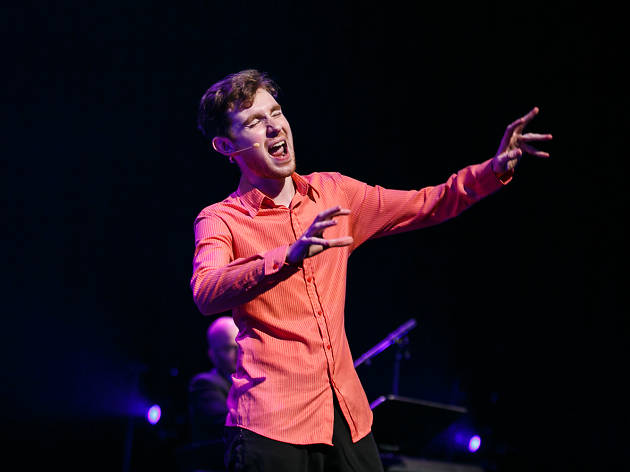 2/3
Photograph: Yaya Stempler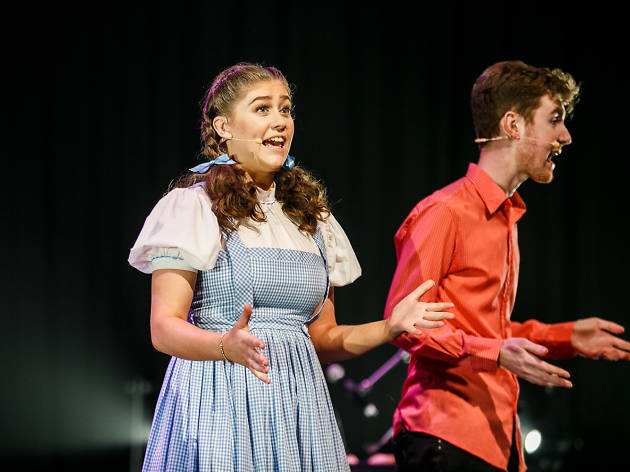 3/3
Photograph: Yaya Stempler
Time Out says
This love letter to musical theatre is a Sydney Festival highlight
Shows like The Aspie Hour make Sydney Festival pop. It's a short, clever performance piece that showcases interstate talent and opens up Sydney audiences to new works that are otherwise difficult to program. Part cabaret, part musical, all charm, it's a delight to experience.
The show started its life as two separate Federation University student cabaret works. Sophie Smyth and Ryan Smedley had both created and performed ten-minute pieces exploring Asperger's Syndrome through the lens of musical theatre; director Fiona Scott-Norman encouraged the two performers to collaborate on a longer piece, and The Aspie Hour was born.
It makes space for Smyth and Smedley's individual structural approaches to their own storytelling – and their own distinct musical styles – while knitting the work together with duets, dialogue and support. It's a shared platform, and for a show that only runs 60 minutes, it feels alive with possibility and depth.
The Aspie Hour delves into Smyth and Smedley's experiences with Asperger's while using the tropes, narrative structure, and all-singing, all-dancing tools of their shared obsessive interest. (Smyth's 'gateway musical' was Wicked; Smedley almost certainly knows more than you do about Merrily We Roll Along). Rainer Pollard is musical director and pianist, bringing Broadway history to life with a stroke of the keys; he's an essential onstage presence, part of the show's easy, collaborative air.
It's an exploration of neurodiversity, vulnerability, selfhood and coming of age, and it treats its musical theatre references like the show is a series of nesting dolls – each easter egg, joke, musical interlude and quote is more intricate and casual (yes, at the same time) than the last. This is a show that rewards fellow obsessives, but it doesn't leave musical theatre newbies out in the cold, either; it explains and illuminates the form along the way.
Smedley sings gorgeous original numbers inspired by a solo trip to New York to soak in the home of the American musical; his voice is silken caramel and his instincts on stage exactly right. You can hear the classical Broadway and Sondheim influences in his music, which finds honesty and refreshing wit within lovely melodies. Let's hope he writes and stars in a longer musical one day.
Smyth, when it's her turn to take the stage, creates a mini musical. From overture to finale, with soaring contemporary pop-musical sounds, she deconstructs the musical form while exploring the way her neurodiversity has shaped her life, dating history, and outlook on the world. She's a performer with charisma for days, and she executes a prop gag with confetti that'll steal your heart.
The Aspie Hour is smart, funny and assured, and it has an enormous heart. These things are harder to find in cabaret-musicals than you might think, and it's a real treat to watch.
Details
Best selling Time Out Offers