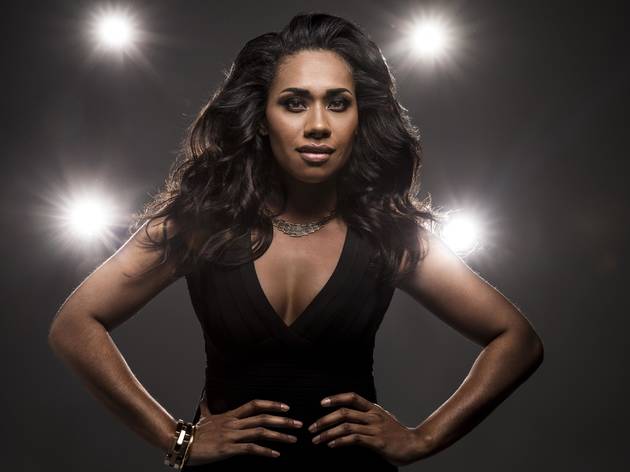 Paulini will star in the role immortalised on screen by Whitney Houston, in this musical version of the 90s blockbuster
Premiering on London's West End in 2012, Alexander Dinelaris's musical version of The Bodyguard is based on the 1992 film starring your '90s boyfriend Kevin Costner as an ex-Secret Service agent hired to protect a superstar from her stalker, and Whitney Houston as the damsel-in-distress, Rachel Marron.
It's coming to Australia in 2017 (thanks to producers Michael Harrison, David Ian and John Frost) with Fijian-born singer-songwriter and original Australian Idol Paulini making her theatrical debut in the role of Rachel Marron, and the rest of the cast TBC.
Tickets are on sale from October 31.