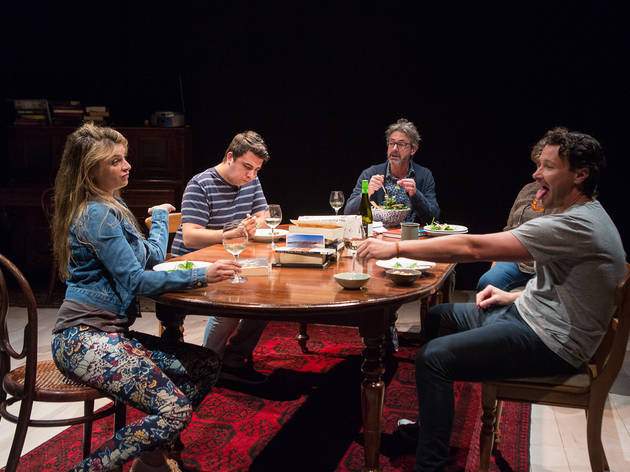 1/10
Photograph: Clare Hawley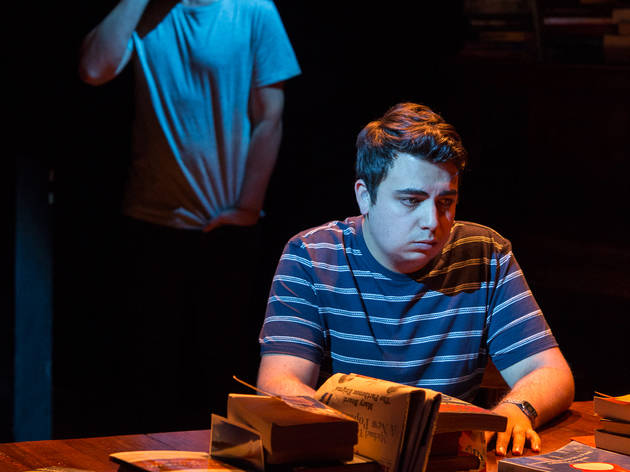 2/10
Photograph: Clare Hawley
Luke Watts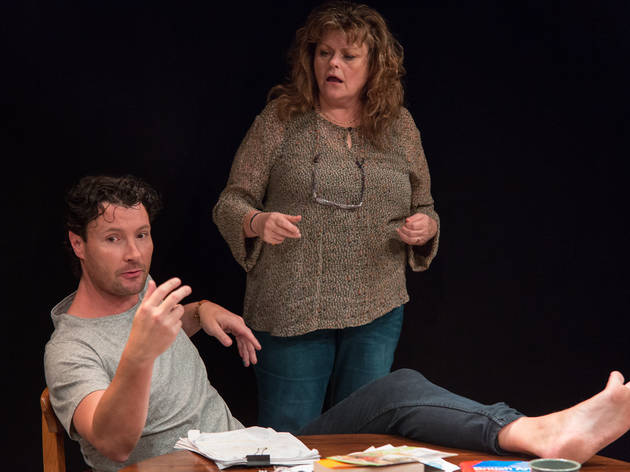 3/10
Photograph: Clare Hawley
Garth Holcombe and Genevieve Lemon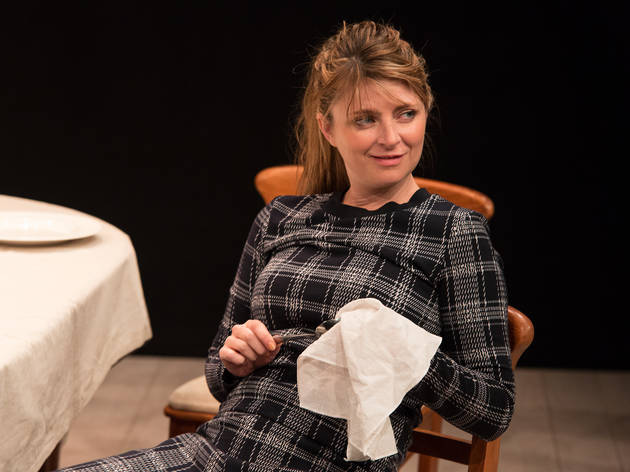 4/10
Photograph: Clare Hawley
Amber McMahon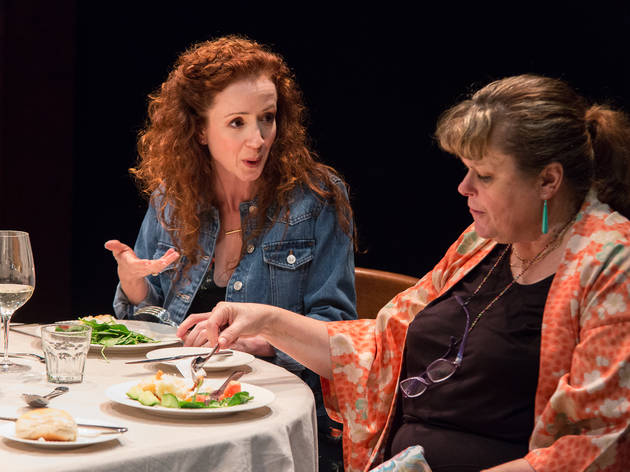 5/10
Photograph: Clare Hawley
Ana Maria Belo and Genevieve Lemon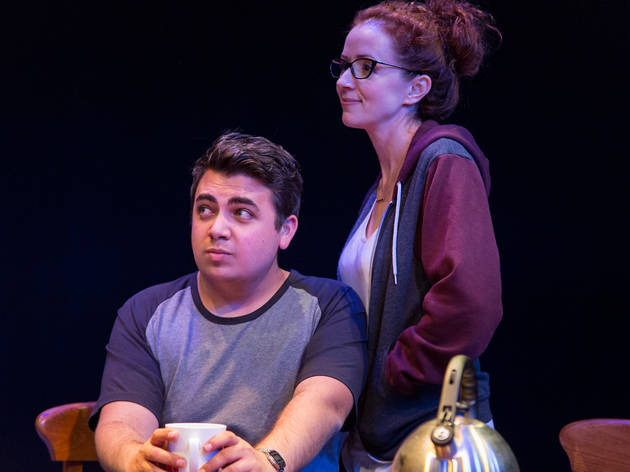 6/10
Photograph: Clare Hawley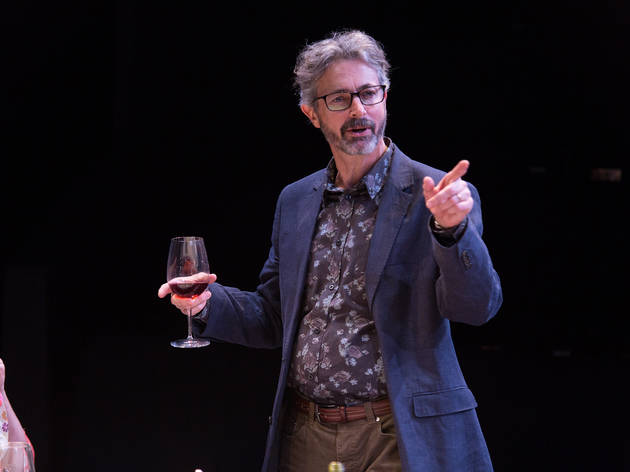 7/10
Photograph: Clare Hawley
Sean O'Shea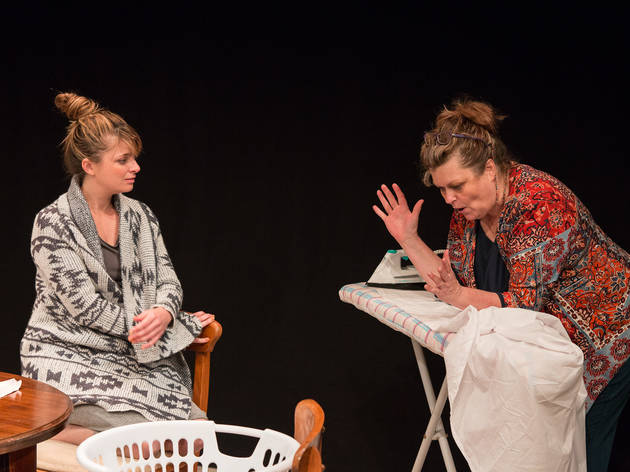 8/10
Photograph: Clare Hawley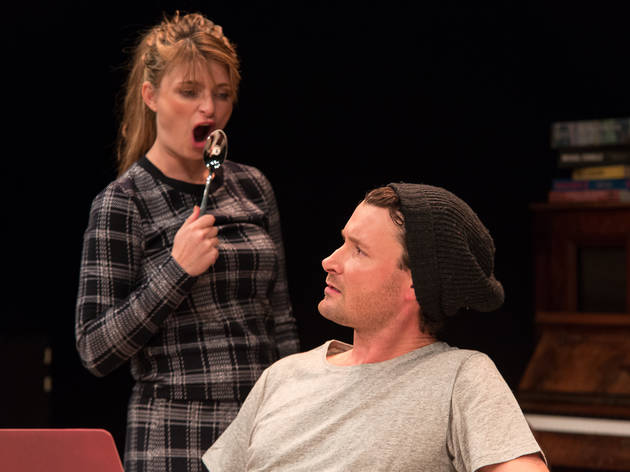 9/10
Photograph: Clare Hawley
Amber McMahon and Garth Holcombe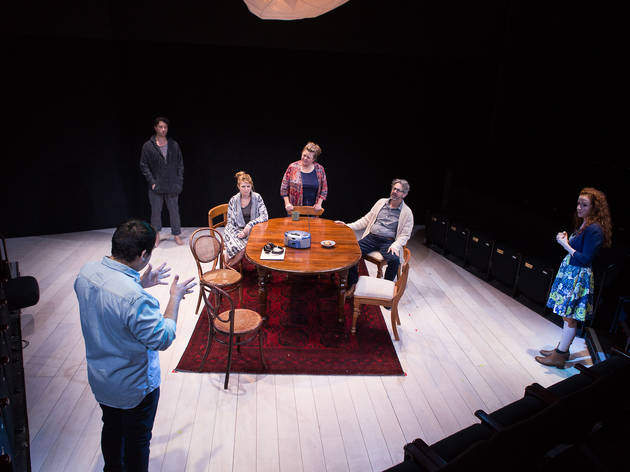 10/10
Photograph: Clare Hawley
Time Out says
Different worlds and languages clash in Nina Raine's acclaimed family drama
Nina Raine's critically acclaimed play is a thoughtful exploration of language, culture, and connection in the form of a family drama.
Billy (Luke Watts, who played the role in Melbourne Theatre Company's 2012 production of the play, and is deaf) was born deaf in a hearing family and has just arrived home from university. We open on a family dinner with retired academic father (Sean O'Shea); late-in-life novelist mother (Genevieve Lemon); opera-singer sister (Amber McMahon); and thesis-writer brother (Garth Holcombe).
Billy's family are sharp and argumentative; as they bicker, their words fly around and over Billy, too fast for lip-reading and too nuanced for him to follow. He is momentarily forgotten; you get the sense he is frequently momentarily forgotten. When Billy asks them to explain their dinner table conversation he is lovingly dismissed and told it doesn't matter.
Being deaf in a family that talks a lot of shit seems extraordinarily hard. Nothing bears repeating; everything is missed.
When Billy meets Sylvia (Ana Maria Belo), an events worker at a charity for the hearing impaired who is fluent in sign and immersed in Deaf culture, his world breaks open – and he falls in love.
Sylvia only began to lose her hearing as a teenager (the same is true of Belo), and it's genetic; she grew up in a profoundly deaf family. Billy has never learned to sign; he gets by on guesswork and inference. Suddenly he senses an opportunity to belong. But his possessive family isn't so sure: they're an intellectual, casually elitist and competitive family, and Christopher relishes calling "capital-d Deaf" a cult.
When Billy's family are introduced to Sylvia, challenges quickly arise on both sides. Sylvia is sharp and lively and meets their interrogation easily; she is a proficient and loyal advocate for the culture – or 'tribe' – she has grown up in. But she also has to bear the weight of her own uncertainty: she might have grown up surrounded by people who are deaf, a part of the Deaf community, but she can't help being devastated by her deteriorating hearing.
Language, its importance and its malleability, are everywhere in Tribes: Christopher frequently retreats to his laptop to learn Chinese; Ruth wants to translate the arias she's singing so she can actually understand them; Billy takes a job lipreading CCTV crime scenes; Sylvia is able to play music but unable to hear it; BIlly's brother Dan is finding it harder and harder to speak as his inner voices become louder.
In this arena of precarious expression, the ensemble of actors in this production is remarkable. O'Shea is a devastatingly wry patriarch; Genevieve Lemon is perfectly Genevieve Lemon-ish, stealing scenes as a dilettante detective novelist who fusses over her children; Holcombe's Dan is lost on his own troubled sea; McMahon is deliciously adolescent in a post-adolescent slump.
But it's Watts and Belo who hold the centre of the play steady; Belo is its heart, giving an affectingly honest performance, and Watts is its catalyst, its hope and surprising rebellion. Billy may really be ready to break away from the hearing world; Sylvia is terrified of losing it. How long can they hold onto one another?
Director Susanna Dowling keeps the play moving at a cracking pace, with words, music and noise firing through the small space. When it is finally quiet, the silence seems loud. The play's location is shifted from the UK to Australia; derisive references to Northerners now below to Queenslanders, and the insults flow freely in local accents.
For some reason – perhaps because it requires a real location change – the second scene of the first act has been cut from the Ensemble production. In this scene, Sylvia and Billy meet for the first time; we learn firsthand his fascination with the world she represents; we see Sylvia on her own terms – holding court, in control of the room.
Losing any onstage time with Watts and Belo is a shame (it lessens the time deaf performers and Deaf culture are given onstage) and it means that when we finally do meet Sylvia, we meet her in the context of Billy's family – where she is immediately an outsider. Some of the dialogue from the scene has been moved to her meet-the-family dinner to help us get to know her, but it's a shame we couldn't meet her earlier; Belo's performance alone is worth the price of a ticket.
At one point in Tribes, Sylvia is trying to explain the more nuanced aspects of her hearing loss: she says she can't be ironic in sign – and, she adds, she loves being ironic. There's a potent idea curled inside this line that lies quietly in the core of the play, rearing its head a few times – when Christopher asks how someone can feel an emotion when they don't have a word for it; when Sylvia signs for Billy's family and Ruth recognises in it a sense of higher feeling, like music; when Billy tries to explain to his family that he's met someone.
Tribes asks us who we are when the cultural context we use to understand ourselves has changed or broken – or who we are when we don't seem to fit in the families or communities we've grown up in. It's the kind of deeply human, essential question that leads to essential theatre.
Details
Best selling Time Out Offers