BridgeClimb Sunset Sessions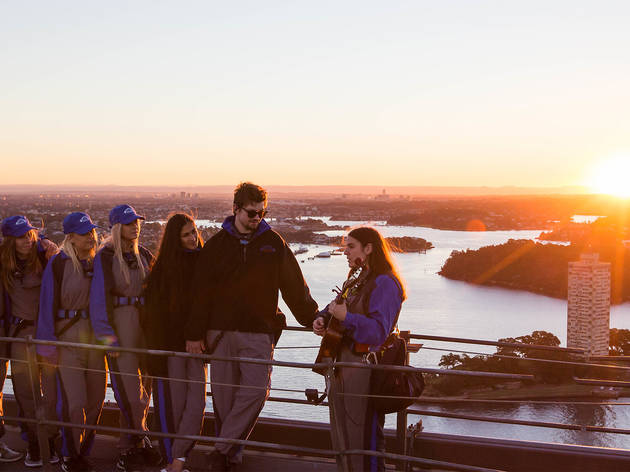 1/5
Photograph: Ben Cirulis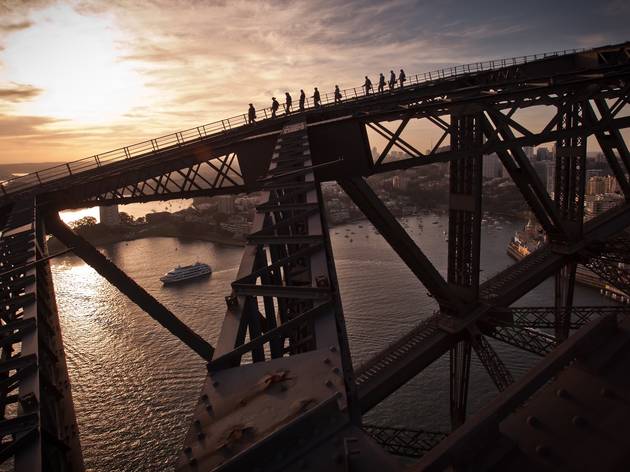 2/5
Photograph: Geoff Jones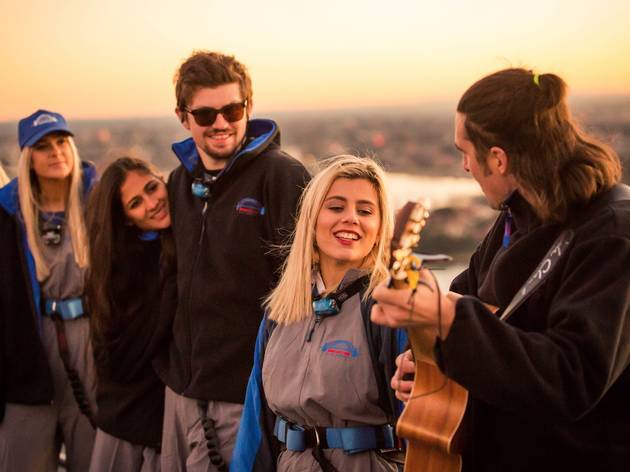 3/5
Photograph: Ben Cirulis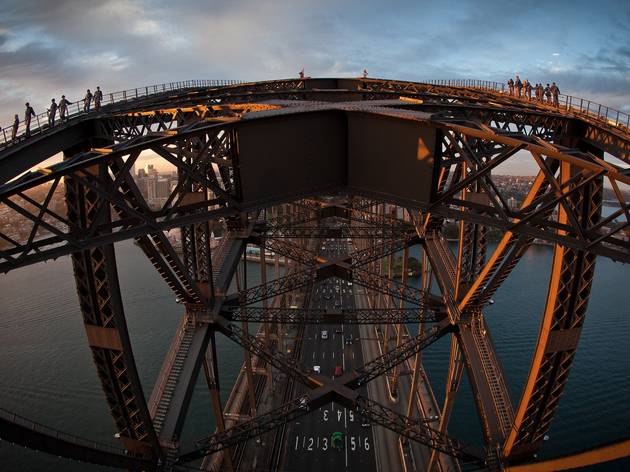 4/5
Photograph: Geoff Jones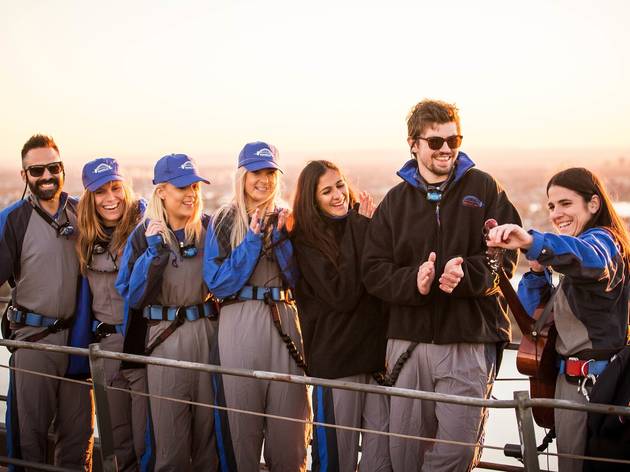 5/5
Photograph: Ben Cirulis
Watch the sun set over Sydney Harbour while being serenaded by musicians at this very special twilight climb
Turn that date night up to 11: BridgeClimb are letting you ascend to the top of the Sydney Harbour Bridge to watch the sunset with a live acoustic serenade.
Every Saturday and Sunday throughout July and August, BridgeClimb will be running special Sunset Sessions. You'll enjoy the visual delight of the day's sky as it transitions to evening as you listen to a selection of romantic tunes played live by the likes of Son of Ra, When Elishia Met Tommy, Taryn La Fauci and more. This musical experience is a bonus extra for twilight climbers, and is included in the standard price of your ticket.
Also, take note: twilight in winter is so much better than in the warmer months. Not only will you depart earlier, the air is crisper and clearer at this time of year, so it means more light travels through the skyline. This makes for a picture-perfect vista that features shades of pink, purple and red, that can be seen right before the sun dips below the horizon.
This bucket list experience is available to anyone over eight years of age and 120cm or taller, and you'll need to be reasonably fit and healthy to reach the summit. Zip on that grey jumpsuit and head on up: they'll equip you with everything you need based on the weather, including beanies, gloves and fleeces.