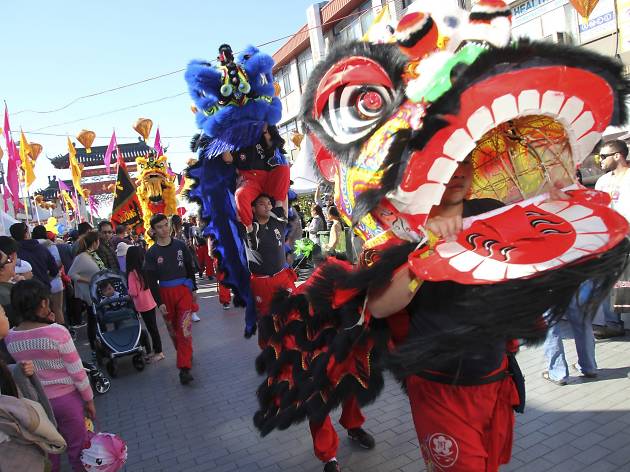 Celebrate the equinox and Sydney's diverse cultures from sunrise till sunset
When daylight and darkness meet perfectly in equal measure for the annual equinox, millions of people celebrate the Moon Festival. This South East Asian tradition recognises the harvest and changing of seasons, and in Cabramatta more than 90,000 people join in the festivities each year, carrying lanterns, performing traditional dances and sharing mooncakes at Freedom Plaza and throughout the city streets.
Now in its 20th year, the Cabramatta event also hosts markets, food stalls and entertainment alongside the traditional dragon dances and evening fireworks display. Attendees can look forward to the ever-popular prawn-peeling event, childrens' chopstick challenge and the noodle and mooncake eating competition
Some of Sydney's most exciting Asian produce and dishes come out of Cabramatta, which has become a destination of Vietnamese, Thai and Chinese cuisines. And while each culture brings their own legends and flavours to the festival, they unify for a full day and evening of moonlit revelling.