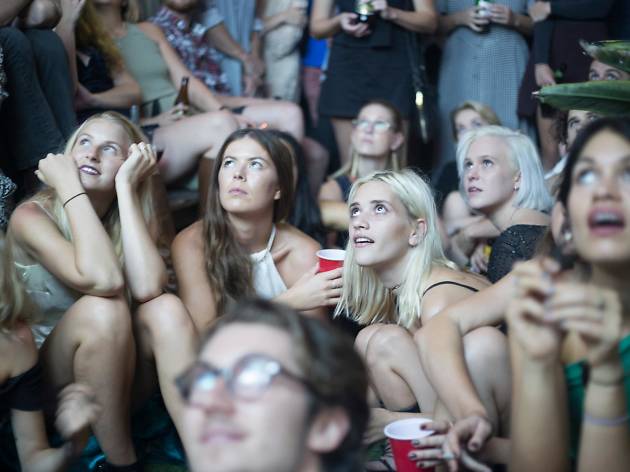 This backyard movie night has graduated to a new location
The University of Sydney is rolling out the red carpet for the seventh edition of the Chippo Film Festival. This grassroots movie movement gives local videographers the chance to get their short films played on the big screen, and gives audiences a free first look at indie motion pictures with a red carpet experience.
Since the new location is just around the corner from the backyard where the festival first dug its roots, there's a homecoming theme – prepare your cumberbuns and corsages. You'll be dining on appropriately retro fair like waffle fries with truffle gravy and getting down with disco from the Dollar Bill Darlings on the dancefloor. After the screenings, the party will rage on at the Lady Hampshire.
If supporting the local arts scene wasn't enough of an incentive, all proceeds from the event will go toward the Women's and Girls' Emergency Centre, who provide refuge for survivors of domestic violence, assault or those affected by homelessness.