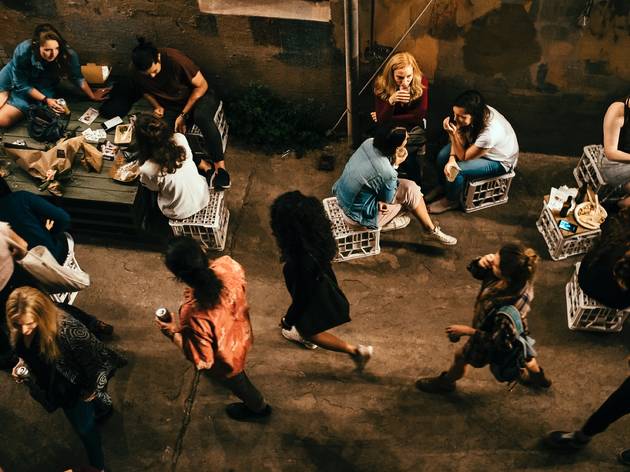 1/8
Photograph: Supplied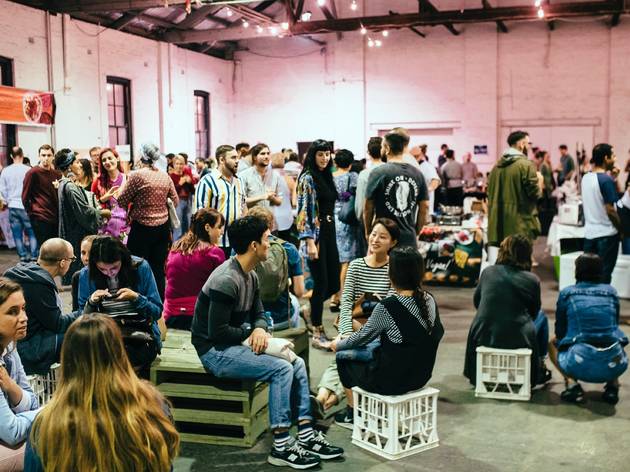 2/8
Photograph: Supplied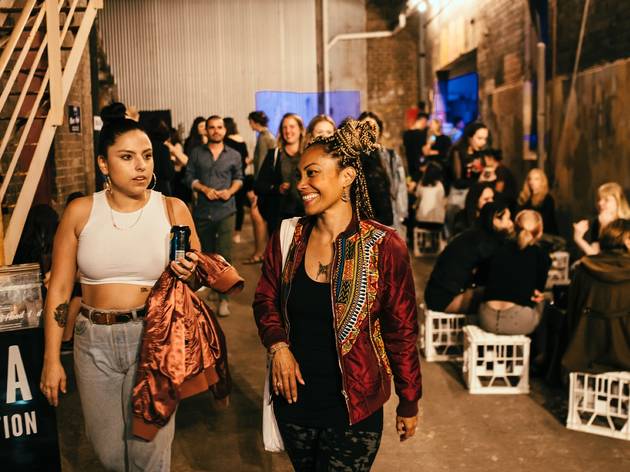 3/8
Photograph: Supplied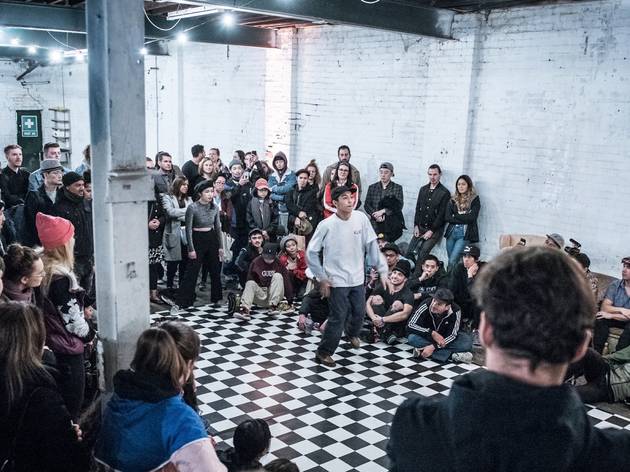 4/8
Photograph: Supplied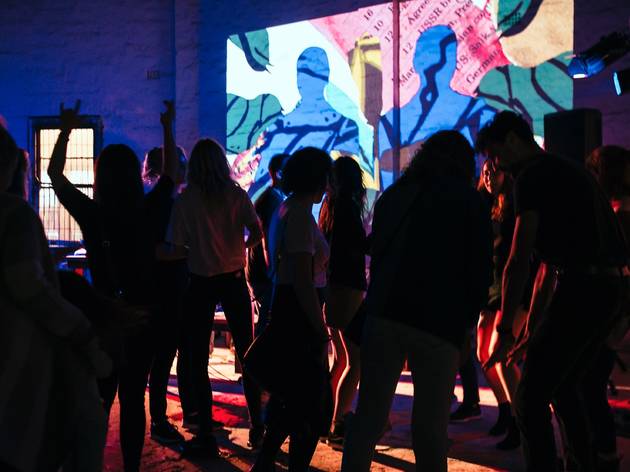 5/8
Photograph: Supplied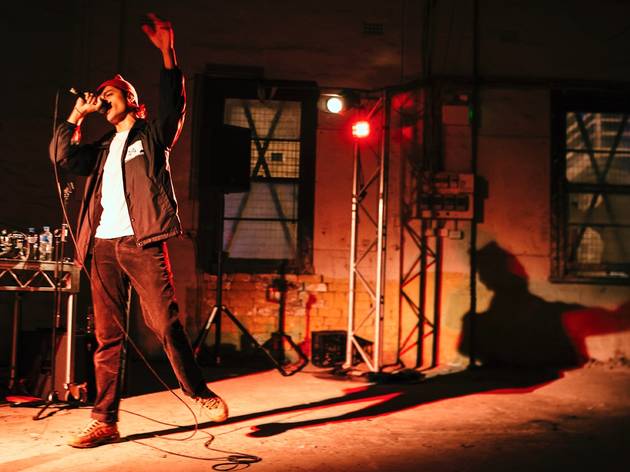 6/8
Photograph: Supplied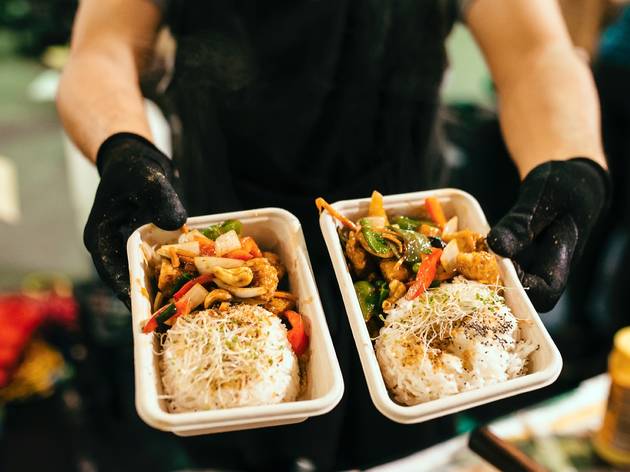 7/8
Photograph: Supplied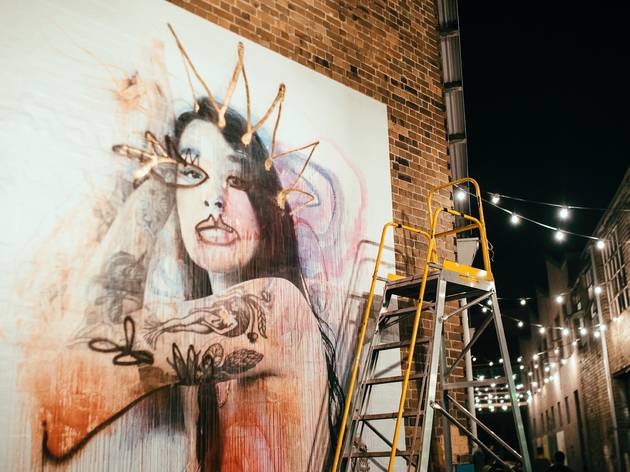 8/8
Photograph: Supplied
Start the night with jazzercise and drag yoga, then finish with a food truck feast
Commune is the epicentre for inclusive, community-building creativity in Waterloo, but they're also practiced party starters. They're throwing another fabulous celebration in their expansive warehouse, this time with a colourful twist of nostalgic.
'Take it Back' will have a heavy dance focus and a retro theme. There'll be a dedicated disco hall pumping '90s bangas, a joyful dance workout with the Jungle Body and an old-school jazzercise class with renowned Sydney choreographer Cassandra Merwood – she's the mover who helped develop Haiku Hands' splendid synchronisation and the grooves of other artists including Hermitude, Sayah and Guy Sebastian.

Make sure you maintain some energy reserves for a sparkling session of drag yoga with Dusty Glass, before you stretch your mind muscles at TEDxHaymarket. Commune regularly includes riveting talks and discussion in their events, and this time they're promising a panel discussion about 'opening the fun in Sydney'. You can also keep busy with workshops in life drawing, making Boomerang Bags and more.
It's a lot of action in one night, but luckily there'll be a host of snacks and drinks to help you make the most of it. Southern Soul will take your favourite fried classics from America's south and transform them into a plant-based feast (their vegan mac'n'cheese is legendary), while the 2 Boys in Saris food truck pump out authentic South Asian dishes. After all that spicy goodness, you'll be grateful for a sweet frozen treat from Over the Moo, or some colourful beverages from the '90s pick'n'mix cocktail bar, whatever that may entail.
These are popular community get togethers, so you'll want to grab tickets in advance.