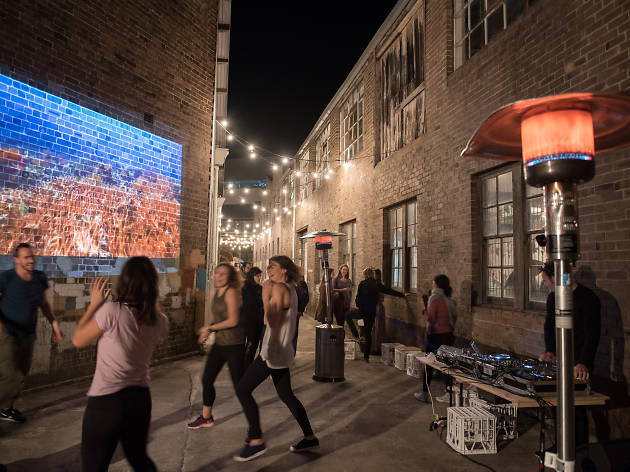 Waterloo's creative community precinct is throwing a party with vegan markets, yoga and local live music by FBi Radio artists
Commune's founder Sam Ali is keen to support local artists and creatives who may struggle to get their projects off the ground here in Sydney, so he's launching a new monthly event that champions different local creators.

On this ANZAC Day event, you can sidestep the rounds of two-up and come see live music performances from Sampology, rap-poet Kimchi Princi and rap duo Slim Set in the Waterloo warehouse space.

Sydney Vegan Market will be there too, running a host of cruelty-free food stalls, along with a series of Tent Talks on sustainable food practices. And artist Jess Cochrane will be exhibiting her prints in a large scale exhibition with prints available to purchase (ten per cent of profits will go to women's charity the Rough Period).
Plus, you can join an evening savasana with Commune's own yoga class, which is available via a gold coin donation.