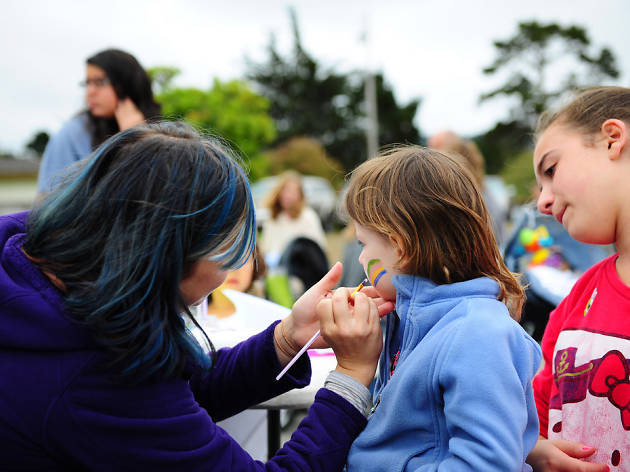 Celebrate the start of summer with a community fun day by the sea
Now in its 24th year, this long-running community event sees carnival rides, food stalls and markets set up on Goldstein Reserve behind Coogee Beach.
While parents lock down some last minute Christmas gift shopping at handmade, artisan craft stalls lining the park, kids can meet the colourful characters from loveable under the sea TV show The Octonauts. The crew, lead by Captain Barnacle, will be performing two shows and shaking hands at a meet-and-greet. They can also get hands-on at a drumming workshop. There'll be a full line-up of entertainment and live music running throughout the day, so make sure to bring a picnic rug that fits the whole family.
Entry is free, and donations collected throughout the day will go to the Prince of Wales Hospital Foundation – more that $125,000 has been raised over past years.