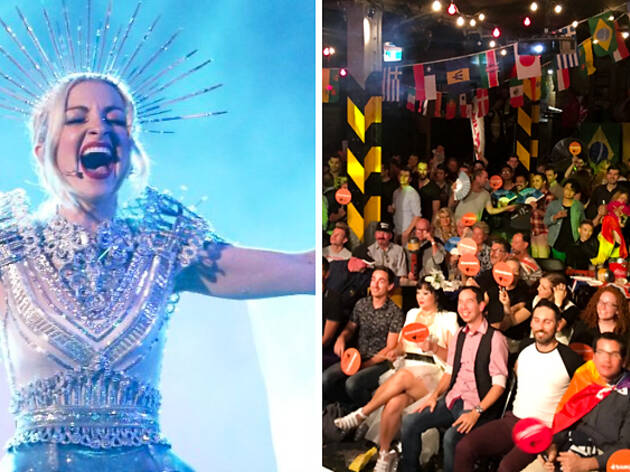 Join a crowd of Euro-sparkly fanatics to see if Kate Miller-Heidke brings home the bejewelled song contest crown
If you're not keen on tuning into SBS at 5am on May 19 for the grand final, you can join a bunch of Eurovision Song Contest devotees at the Oxford Art Factory for the evening screening. You'll need to do a media blackout for the day and swear the sacred, spangled Eurovision oath not to speak of spoilers, but you'll get to enjoy the show at a reasonable hour across three massive screens, and dress to impress – fraggles, feathers, sequins and sparkles will be in abundance – to win the best on ground fashion for the evening.
Energetic MC James Breko will be leading the festivities, starting with the pre-screening of past contest winners and the best-dressed announcement from 5.30pm, and the main event at 7.30pm. Entry is free, so you can spend more dollars on Spotlight craft necessities – we'll all be aiming for a glowing dress tower, but keep in mind ceiling heights.