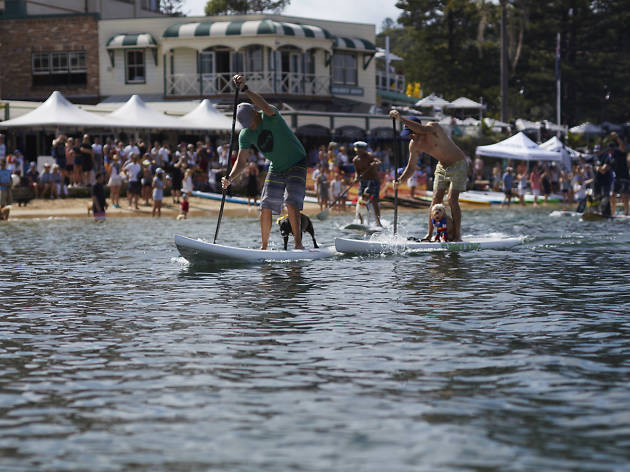 Spend a day paddle boarding with your best mate
Every Man and His Dog returns for its fifth year of paws and paddling fun at Watsons Bay. The event is held on Australia Day and welcomes contestants and their dogs to participate in a range of stand-up paddleboard races. There are a number of race options ranging from beginners' courses confined within Watsons Bay, to long distance races for more experienced paddlers.
There'll be race prizes up for grabs, as well as prizes for the best-dressed man duo. Never been paddleboarding? You can book training sessions at Watsons Bay Stand Up Paddling before Australia Day.