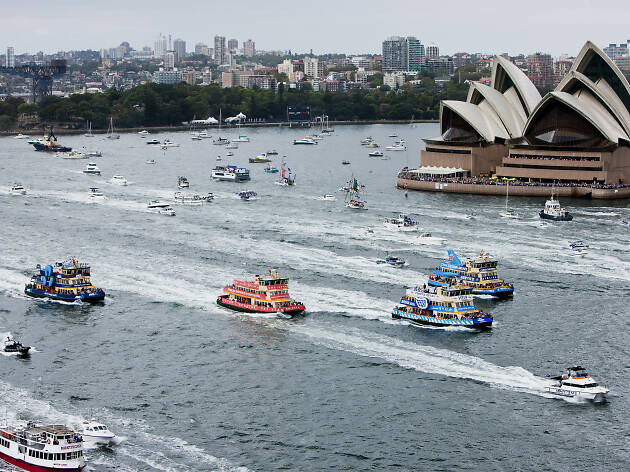 Sydney's ferries race through the Harbour as part of the official Australia Day celebrations
Watch as Sydney's First Fleet of ferries lines up for a race across the water, from Shark Island to the Harbour Bridge. Everyone likes to get a good look at the race, which sees private vessels chug alongside the dolled up fleet.
You can get just as good a viewing position from up high, on the Harbour Bridge itself, at Kirribilli or on the Western Broadwalk of the Sydney Opera House.
It's free to watch ferries from any location around the Harbour, and the starting whistle blows at 11am.
Stick around for the Tug and Yacht Ballet – a huge choreographed dance of jet skis, tugboats, yachts and ferries which is an Australia Day tradition – that starts at 12.05pm.