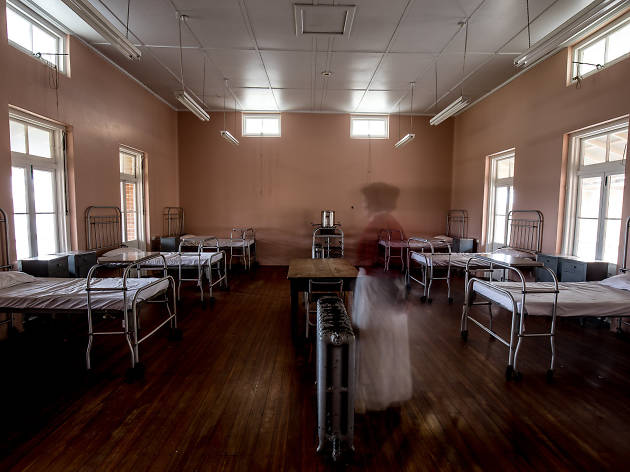 Wander around one of Sydney's most haunted sights at the spookiest time of year
While Q Station is now a secluded holiday site, it was once the spot where colonial ships dumped passengers infected with contagious diseases, aka: Quarantine Station. This ghastly history has allegedly produce a choir of phantom figures that shimmer around the grounds, and has made it a prime ghost-hunting location. Q Station hosts ghost tours year-round, but they're ramping up their search for spectres for Halloween, with a special spooky adventure every evening from October 26-31.
While their ever popular two-and-a-half hour Ghostly Encounter tour will be running each night, there's new events in the works. On the Extreme Scream tour, your guide, Stabby Nurse – dressed to terrify in a themed costume – will take you through the site's most haunted buildings for startle scares that'll jolt fear into supernatural skeptics and true believers. Perhaps you'll have an encounter with Mr Slimy who haunts the morgue, or maybe you'll gatch a glimpse of the Woman in Black, who died along with her unborn child after drinking the toxic shower water that was mixed with acid to clense the occupants of Quarantine Station.
For scares more on par with Scooby-Doo, families with kids aged 5-14 can sign up for the Scream Night Out. You're encouraged to dress in your Halloween best for both the 90-minute adventures.
Ghost hunters with more of a dark past are invited to the Paranormal Investigation Experience on Halloween night. You'll be hunting like a pro for three hours with electronic voice phenomenon readers and EMF meters for identifying spirit sightings at this over 18s evening.