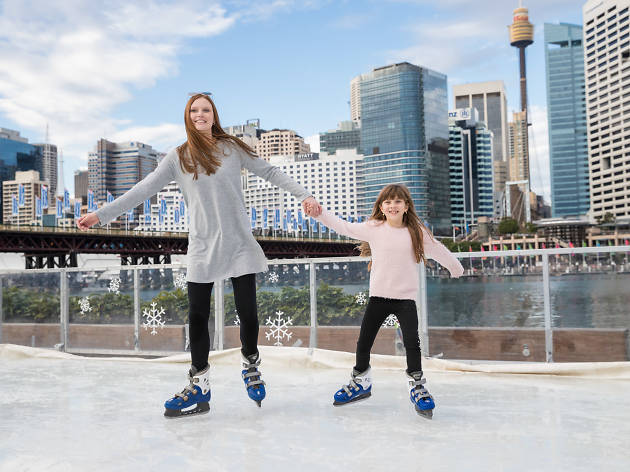 Strap those skates on: an ice rink has arrived at Darling Harbour
You won't get a better view than this one this winter. Harbourside Shopping Centre is running a pop-up ice rink right on Darling Harbour during the school holidays.
Set against a backdrop of the harbour, this tree-lined ice rink will be open to all ages with penguin assists available for first-time skaters. To celebrate the event, Harbourside's restaurants and bars will be putting on a range of winter warmer deals including mulled wine, ice cream, hot waffles and hot chocolates.
The 12 x 24 metre ice rink will also host a series of ice shows every Friday, Saturday and Sunday nights, with international ice skating champions strutting their stuff in both solo and group performances.
Harbourside Icecapades will run until July 16 with tickets starting from $12.