Heads up! We're working hard to be accurate – but these are unusual times, so please always check before heading out.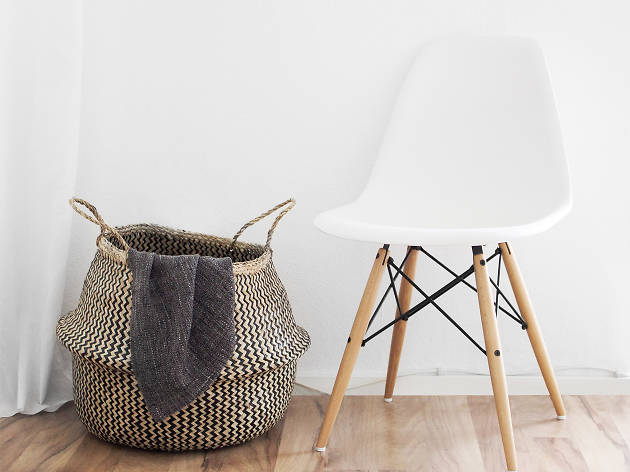 Interior designers share tips on crafting dream bachelor pads
Four pieces of crucial advice.
We spoke to Australia's leading interiors experts about how to get started when you're planning on doing a little DIY work on the den.
Jason Grant is a leading interior stylist based in Sydney. He's brought his taste and expertise to such magazines as Vogue Living and Inside Out as well as authoring two books. When planning your bachelor pad, he says the couch is a good place to start. "I'd always suggest the biggest, most comfortable one available. It's one of those things that is a good investment. Places like King Furniture and Spence & Lyda are good. Corporate Culture offers more high-end furniture, where as West Elm and Blue Dot are well made but more affordable. But I would encourage guys to invest in something more expensive, something of the best quality. It's the most important piece in their house."
Plan colours and mix textures
Sydney-based interiors expert Steve Cordony is the Style Director At Large for Belle magazine and has helped clients like Lancôme and Ralph Lauren in planning their event spaces. He believes that setting the mood with the right colours is crucial when planning your bachelor pad. "If you want to play it safe, stick to neutral colours and use an accent colour like burnt orange or navy blue to bring some colour into the space. Those two colours are always easy to work with. So maybe in your space you've got a mid-grey wall, an aged leather sofa, some marble and brass, and then that accent colour comes out in soft furnishings like throws and cushions. Texture and layering is another way to make the space interesting – aged leather has a great texture, and it is hard wearing. Usually, when I'm planning colour and texture, I like to start with a focal piece, like an artwork that you love or a great big rug, and plan the space from there. "
Think clean and organised
Architect Joe Snell of Australian architecture and interiors firm Snell Architects believes that creating an uncluttered space is vital. "The first thing I think of, when I think about bachelor pads, is it being an uncluttered space," he shares. "You want it to be a place of clarity and confidence. The other thing is hygiene — if this is a space that you might want to bring someone home to, you want it to feel clean!" He adds that smart lighting can help to instil a sense of purpose in a bachelor pad. "I don't know many bachelor pads that are mansions, so it's important to delineate spaces with light. The Phillips Hue 2.0 Bridge personal lighting system is a great way to control the lighting in your house, via your phone. You can choose the 'concentrate' setting and the light goes bright for optimal concentration. And when it's knock-off time, the light turns a beautiful yellow and you can crack open a beer and relax."
Don't be afraid of comfort and beauty
Joe Snell also believes that its time for guys to start thinking 'beautiful'. "My mates when I was growing up would snigger if I said 'beautiful', but that's changing. I think part of it is because of Steve Jobs and Apple. What I have seen lately is more of a softness in male spaces, which is great to see. It's not about having a less masculine space; it's about having a comfortable space, and the way you can create that is with softer colours like pastels and soft comfy couches. You know, guys want to get onto the couch and eat some pasta under a blanket too. Australian men are finally cottoning on that you can be comfortable and have an inviting, good-looking space. You can be a real tough guy and have somewhere cool and comfortable to come home to."