IQ2 Debate: Democracy Is Failing the People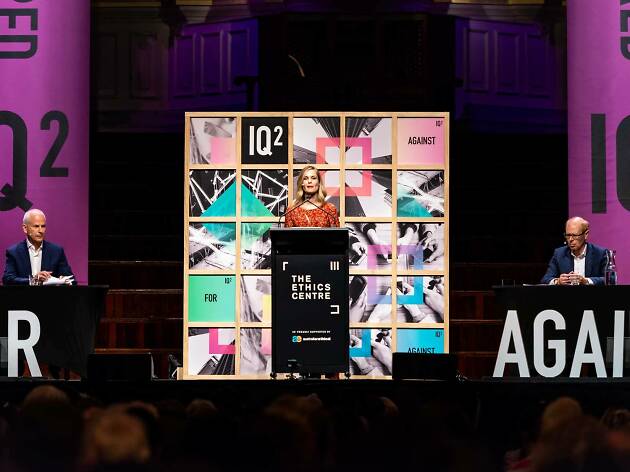 Time Out says
Come along for an evening discussion about the state of Australian politics
Are we too quick to criticise our politicians? Do we really think about our votes when it comes to election time? Or are our politicians simply failing us? Do they listen to us?
You get to decide whether you are for or against these ideas when you attend this Intelligence Squared debate, organised by the Ethics Centre. Intelligence Squared (IQ2) run debates around the world that cover topics from across political, social and ideological spectrums which create thought-provoking discussions between guest speakers and audiences.
On Tuesday, August 27, the panel will have eight minutes to voice what they really think about our current political climate and how we got to this point.
The National Organiser of School Strike For Climate Change Daisy Jeffrey and Co-Founder of AlphaBeta Dr Andrew Charlton will be arguing for the idea that our politicians are failing us. On the 'against' crew, you'll hear from television and radio host Craig Reucassel and former Australian politician Amanda Vanstone.
Lock down tickets for $16-49 and you'll have the opportunity to share your opinions and engage with the panel before and after the debate.
Details
Best selling Time Out Offers