New Year's Eve at Barangaroo Reserve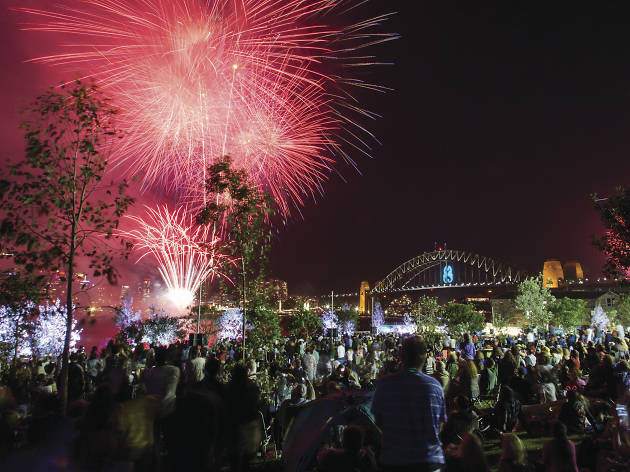 Watch the NYE fireworks from Barangaroo Reserve for less than $50
Barangaroo Reserve offers spectacular views of the Harbour Bridge and an amazing vantage point for the New Year's Eve fireworks. But more importantly, it's one of the most affordable ways to spend NYE in Sydney.
In the event's third year, ticket holders will be able to access the park from 6pm in order to lay down picnic blankets and enjoy the food options available. This year's catering team is Together with Solotel, who'll offer food from outlets like North Bondi Fish selling freshly shucked oysters, Chiswick serving their famous slow roast lamb shoulder and the Erko smoking burgers, ribs and wings.
There's an event limit of 10,000 people to prevent overcrowding – and the tickets usually sell out in the first few weeks, so book in advance if you want to guarantee a spot. Adult tickets are $40, but kids can attend for as little as five dollars entry fee.