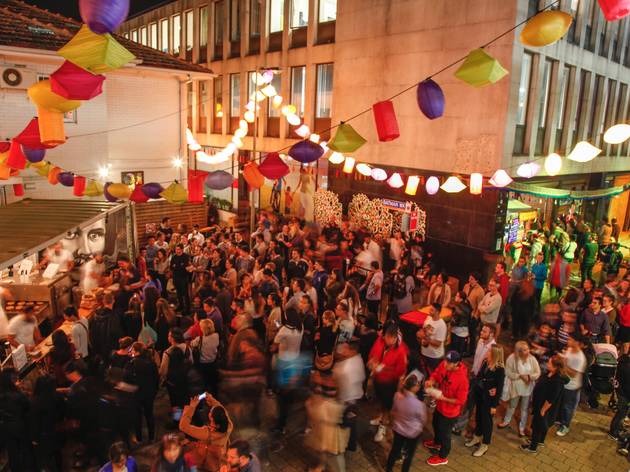 1/8
Photograph: Supplied
2/8
Photograph: Supplied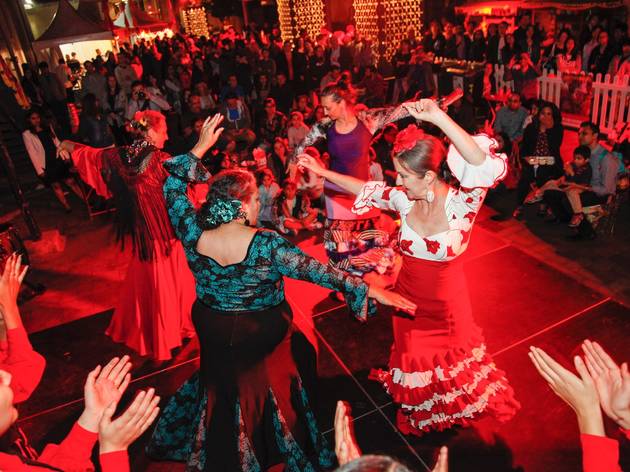 3/8
Photograph: Supplied
4/8
Photograph: Supplied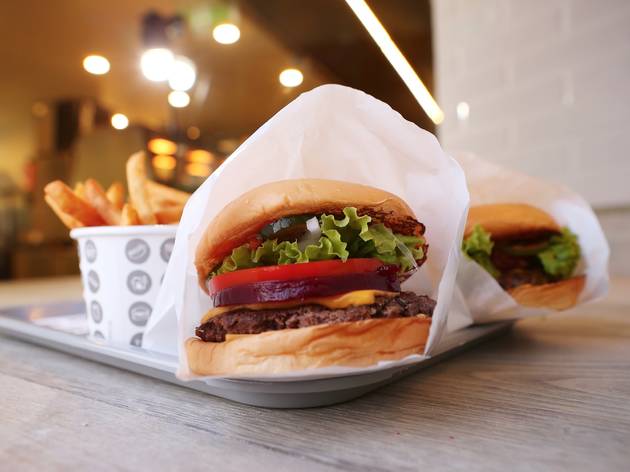 5/8
Photograph: Supplied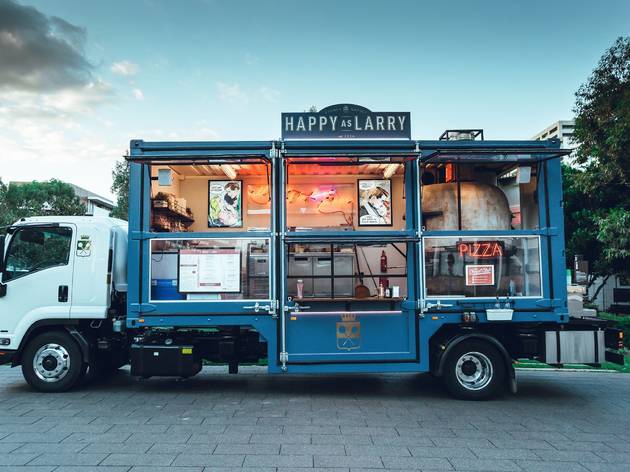 6/8
Photograph: Supplied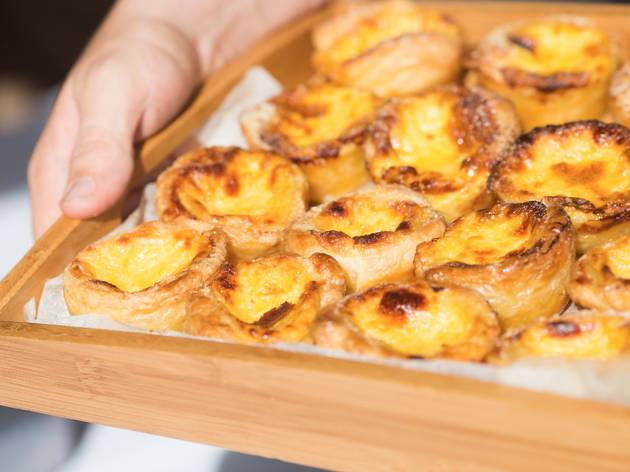 7/8
Photograph: Supplied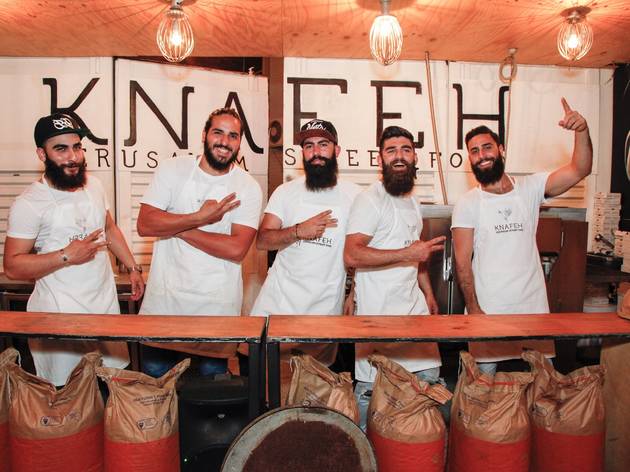 8/8
Photograph: Supplied
Explore the laneways of Parramatta and you'll find a pop-up Tropfest cinema, food trucks, a dinner in the park and hidden artworks
Hidden spaces and laneways in the Parramatta CBD will be bustling with activity over four days in October as local chefs, artists, musicians and filmmakers come together for street festival like no other.
This year's event has expanded to ten lanes with the addition of Willow Grove, and a Tropfest Pineapple Lane – where the car park will transform into a laneway cinema. Tropfest announced earlier this year that they'll be moving to Parramatta for their next event, so they'll be screening films from the fesival's 25-year history.
There's going to be a hanging magical garden called 'The Garden of a Thousand Years' by artists Anna McMahon and Annie McKinnon. Flags and banners suspended in the alleyways by Hayley Megan French and Carla Liesch. And Jane Gillings is creating a canopy of illuminated clouds made from more than 2,000 milk bottles in a work called 'It's Ok to Cry'.
But the main reason we go to Parramatta Lanes is for the never-ending food options. Heading up the festival is head chef and owner Somer Sivrioglu, of Efendy Balmain, serving up contemporary Turkish cuisine, plus Neil Perry's Burger Project, artisan distillers Archie Rose Distilling Co and Young Henrys.
There'll be food trucks from Eat Art Truck, Happy as Larry, the Nighthawk Diner and Mama Lihn's. Plus, you'll find sweet treats from KOI Dessert Bar, fried chicken from Butter, Jerusalem street dessert from Knafeh, N2 Gelato, Persian delights from Saffron Restaurant, Courtney's Brasserie and authentic Singaporean and Malaysian flavours from Temasek.
In addition to all that, Parramatta Lanes is hosting Dine Bright in the Park – a 100-people dinner in Parramatta Park with food by Sydney's finest chefs. The three-course dinner, which costs $120pp, is in support of the work of Bright Hospitality – a not-for-profit committed to connecting people from vulnerable communities with meaningful employment.
Look out for exhibitions by Sunnyfield, Parramatta Artists Studios, Raffles College Parramatta and Granville Youth Centre, and plus No Lights No Lycra will be launching in Parramatta on Thursday October 13 from 7.30-8.30pm.