Rock Lily Trivia Tuesdays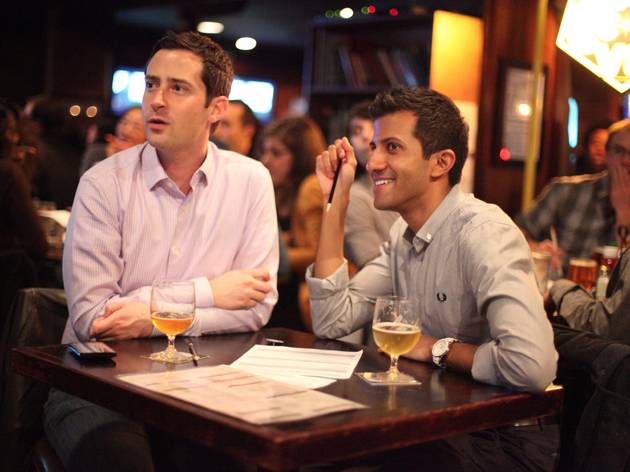 Study hard, quiz kids: there's $500 up for grab every week at The Star
Rock Lily, the music-comedy-entertainment venue on Level 1 at The Star, Pyrmont, has a trivia night every Tuesday, from 7.30pm.
There's no cover charge, pizzas are just $10, there are $15 beer jugs and parking is free if you spend $15 in one go.
Now here's the kicker. Many pub trivias will give you $100 in bar credit as first prize. Hell, some will give you less. But at Rock Lily the prize is a cool $500 cash – every single Tuesday. Plus, there are prizes worth $100 and $50 for second and third place respectively, and spot prizes throughout the night.
That's right. Win the comp and half a K is yours for the taking, no strings attached.
Mind you, with such a generous jackpot at stake, The Star are serious about the cardinal rule of trivia: namely, no phones, tablets, notes, newspapers or other forms of external assistance – on pain of disqualification. They monitor this closely, so hands off the phones, people.
Teams can be as small as two and as large as ten. The smaller the team that triumphs the bigger the individual cut, but then the bigger the team the wider your knowledge base. There are two rounds of 20 questions. Good luck.