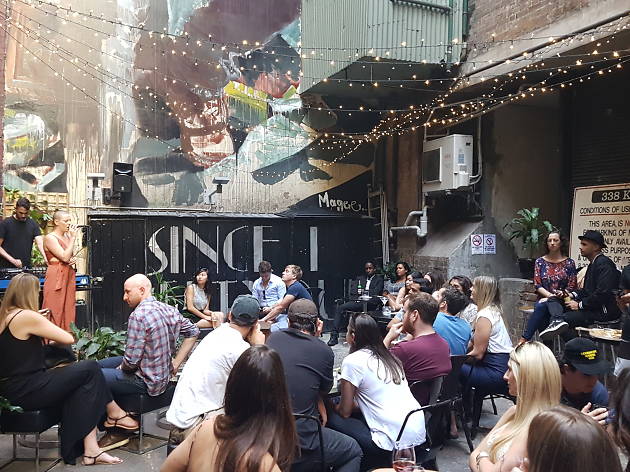 Chilled tunes and cured meats is exactly how you should start your weekend
Talented storyteller and musician from Réunion Island, Kaloune, is coming to Since I Left You's intimate, industrial courtyard setting.You might not expect to find an intimate Saturday session in a hidden courtyard in the heart of the city, but that's the appeal of Since I Left You's monthly outdoor music events where you get to kick back under the festoon lights, snack on antipasti, drink cocktails and broaden your musical horizons. Only 50 people can fit in in the historic loading dock from Sydney's bonded warehouse days.
This time around Kaloune will command the small venue with her unique use of the Zimbabwean mbira (thumb piano), electronic beats and soulful voice, drawing on the ritual singing traditions of her childhood. She sings in French and Creole and will be supported by local singer-songwriter Maia Marsh accompanied by SILY Sessions alumni Jannah Beth, as well as DJ Leonardo Di Casio.