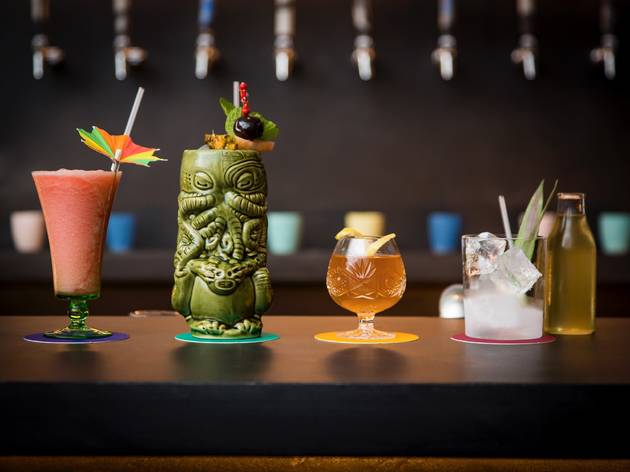 1/3
Photograph: Anna Kucera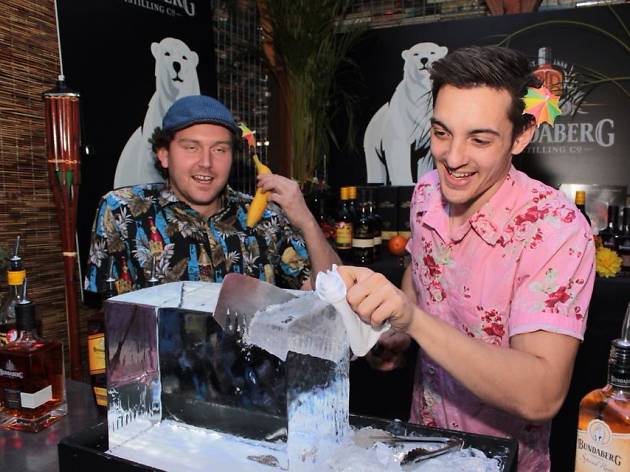 2/3
Photograph: Supplied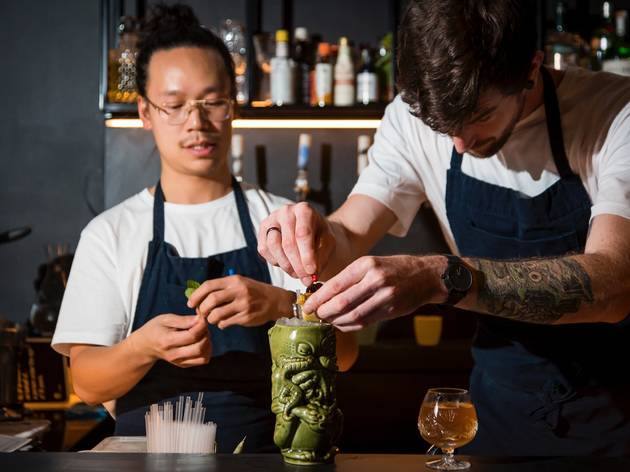 3/3
Photograph: Anna Kucera
[Sponsored] Don your funkiest floral shirt and relive summer with this tropical rum pop-up
Summer might be over but Sydney is giving it one last chance to shine. Sugarcane Sunday is all about bringing the tropical island vibes back to the Sydney CBD. On Sunday April 8, Macquarie Place will be running on island time with tiki cocktails, tropical tunes and floral shirts galore.
Have a thing for rum? So does Sugarcane Sunday. The tropical pop-up festival will have a total of 50 rums available to taste on the day as well as rum masterclasses hosted by key rum brands like Appleton, Archie Rose, Mount Gay and Baron Samedi. You'll get a taste for the variety of rums available on the market and discover why the drink became so popular across the Caribbean.
For those who like their drinks fruity and with a paper umbrella, grab the tiki cocktails by the Lost Luau pop-up bar. Some of Sydney's top bartenders like Jimmy Irvine (Swillhouse group) and Thor Bergquist (PS40) will be there on the day so drop by, say aloha and get yourself a tropical cocktail.
Florals and loud shirts are highly encouraged but if your wardrobe lacks that beachside flair there will be vintage Hawaiian shirts for sale from C's Flashbacks. Sugarcane Sunday will also feature presentations by the master distiller at Husk Quentin Brival, national plantation ambassador Mitch Wilson and New Zealand bartending champion Dan Gregory.
Rum, don't walk to Sugarcane Sunday this Sunday April 8 at Customs House Bar. Tickets are $40.