Sydney Dance Company Contemporary Beginner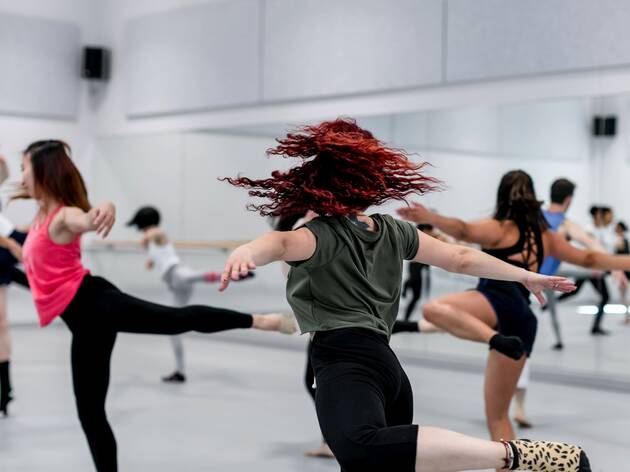 1/5
Photograph: Xavier Mansfield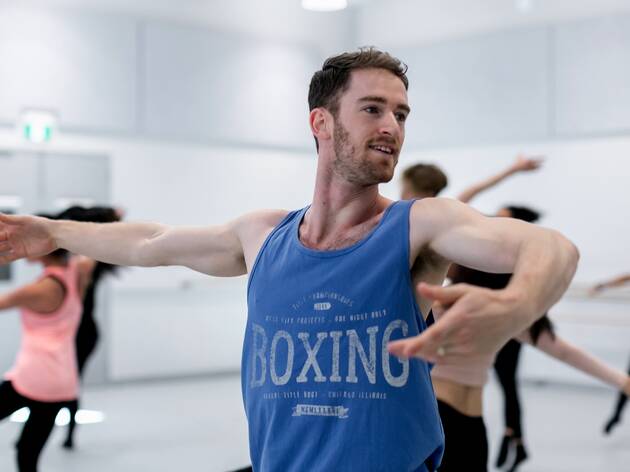 2/5
Photograph: Xavier Mansfield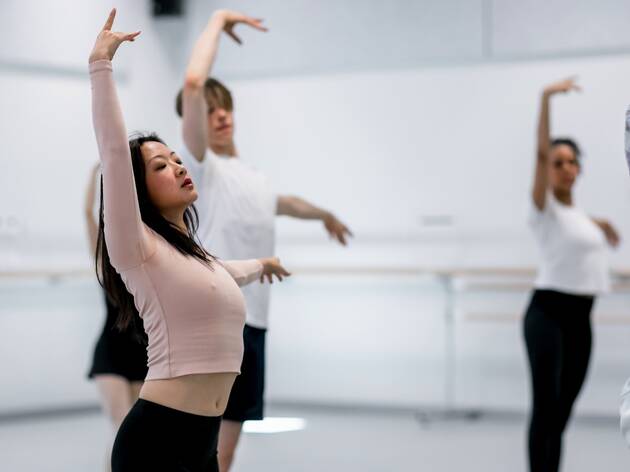 3/5
Photograph: Xavier Mansfield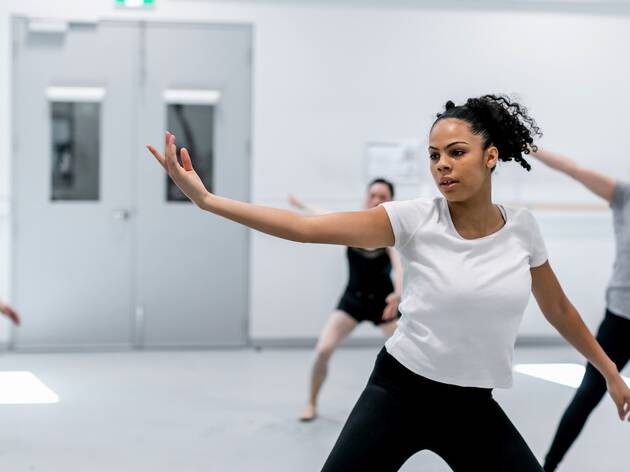 4/5
Photograph: Xavier Mansfield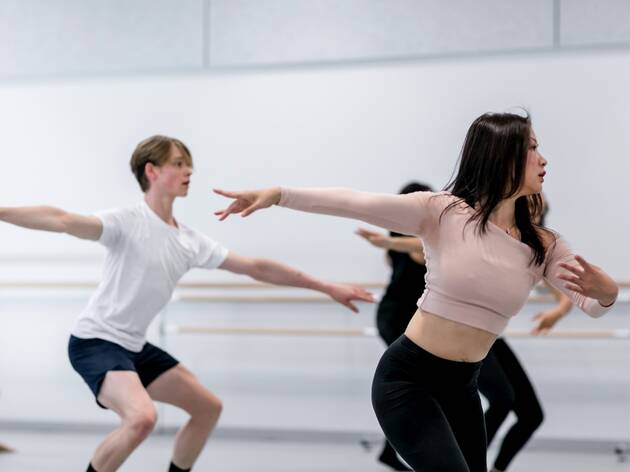 5/5
Photograph: Xavier Mansfield
Time Out says
We throw ourselves into the deep end at one of Sydney's most prestigious dance companies – and it was well worth the challenge
Walking into Sydney Dance Company's new Ultimo studios can be an intimidating experience for a first timer. Posters on the wall show off the Company's professional dancers in striking performances like Interplay; dancers flex pink ballet pumps like they're warming up for the Bolshoi; and students waiting for the Contemporary Dance Beginners' class seem to be running through remembered dance steps. We tap our name into the schmick iPad register and wait nervously for teacher Vi Lam to open the doors.
It's a 90-minute class and Lam, a professional dancer, spends at least a third of the time warming us up; we're doing stomach crunches, bicycle legs and big arm motions in unison, facing the mirrored wall. It's a comfortable routine to follow, and a good reminder that the dance style is athletic and pretty sweaty.
Lam moves the class onto 'progression work' in the centre of the room. Everyone stands to one end of the large dance studio and groups of four dancers begin bending their legs and sashaying across the room to 'Gimme More' by Britney Spears. It feels a bit like a conveyor belt with the more confident dancers leading the way, and those of us with stage fright near the back. It doesn't matter where you end up because we repeat, refine and return for a few rounds of pliés and 'spreading the butter' (sliding across the floor).
There's a lot of information to take in, which is why Lam opts for more accessible, descriptive terms for the moves we're doing. He's funny, loud and clearly has a fanbase in the classroom who spur him on to the next phase of the class – a short choreographed routine to a couple of minutes of Alicia Keys' 'If I Ain't Got You'.
"When you're in here it's a lot more achievable than what it seems," says Lam, who takes the 7.45pm class on Wednesdays. "Practice makes perfect at this stage – there's only so much that the brain can take in 90 minutes – so we repeat." He breaks down the routine into segments, slowing down tricker movements and bringing it back up to speed with the music.
Lam says contemporary dance is about "using the floor, taking big steps – the bigger the more accessible" and musicality. He likens it to karaoke, but you're using your body to react to the song. "There's endless ways that you can dance," he says. "It's physical, it's athletic, it's expressive, it's got influence from every little dance style that you can think of."
By the end of the class we feel like the short routine will be imprinted in our minds forever. We can still remember stepping through our rounded arms to the lyric "diamond rings" and 'picking up shopping bags' (not the technical name). Lam splits the class in two and we repeat our basic but varied routine for what feels like five or six times. It's exhausting, a little frustrating when you're not quite getting a move, and exhilarating. By the final turn we're simply going with the music, which seems to do the trick. After all, we're not here to audition – we're here to have fun.
Sydney Dance Company runs three levels of contemporary dance, as well as ballet, jazz, lyrical and hip hop. We attended the beginners' class on Wednesdays from 7.45-9.15pm. Instructor Paul Cordeiro also runs a beginners' class on Mondays from 8.15-9.30pm. Drop-in classes are $24; class passes are available from $95.
Details
Best selling Time Out Offers