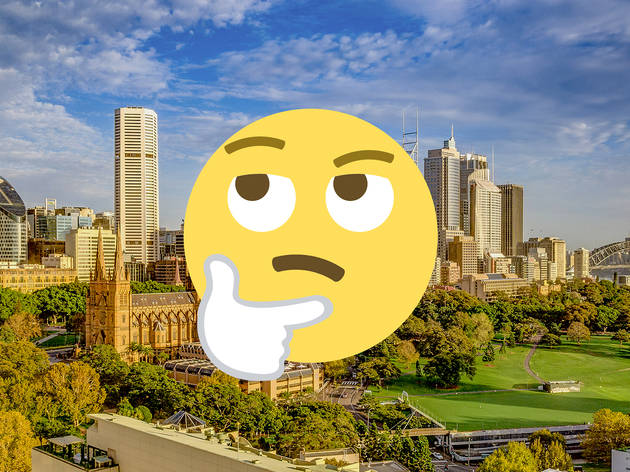 13 things we never realised we'd miss about Sydney
Post-iso, you won't catch us grumbling about these classic Sydney experiences
If like us, you're finding the novelty of iso life wearing pretty damn thin, you may have caught yourself wistfully gazing out of a window, daydreaming about our pretty city and its many quirks – which you probably took for granted.
In the immortal words of Joni Mitchell, you don't know what you've got 'till it's gone, and after weeks hunkered down at home, all of us are now longing for those quintessential Sydney experiences currently on hiatus.
Fortunately, there are some glimmers of light at the end of the shutdown tunnel, as the prospect of a return to some level of normality looks increasingly likely in the coming weeks. You'll no doubt have your own laundry list of the must-do activities to be ticked off the second social restrictions are lifted. But spare a thought for these oh-so-Sydney staples we never knew we missed until the shutdown.
RECOMMENDED: How to have the most Sydney day ever (without leaving the house)
We never thought we'd miss...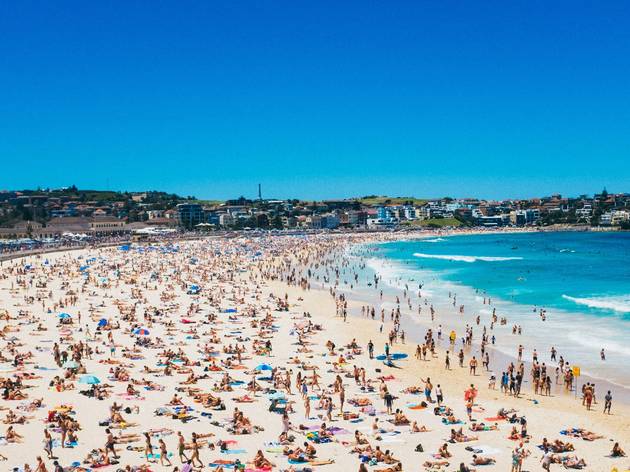 Photograph: Unsplash/Jay Wennington
When the sun is shining and salty surf beckons, discerning Sydneysiders will usually opt for one the city's more obscure beachfronts; those secluded slivers of sand where you can enjoy the harbour waters with barely another soul in sight. But after all this alone time, a day of people watching at Bondi, Bronte, Manly or Coogee at the height of summer suddenly doesn't sound so bad.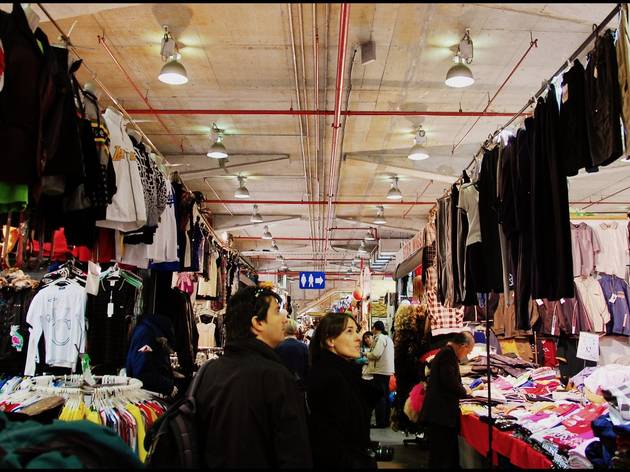 Photograph: LWYang
Oh, you wouldn't be seen dead perusing this rabbit warren of off-brand knock-offs, chintzy souvenirs and highly flammable wigs? We're sorry, but anyone who doesn't find some secret frisson of joy exploring this bargain-basement cave of wonders is, quite frankly, dead inside. True, there's a lot of mass-produced, ethically questionable, confusingly erotic shlock to be found. But where would hen's do planners, fancy dress partiers and Mardi Gras thirst traps be without this trusty temple of tackiness?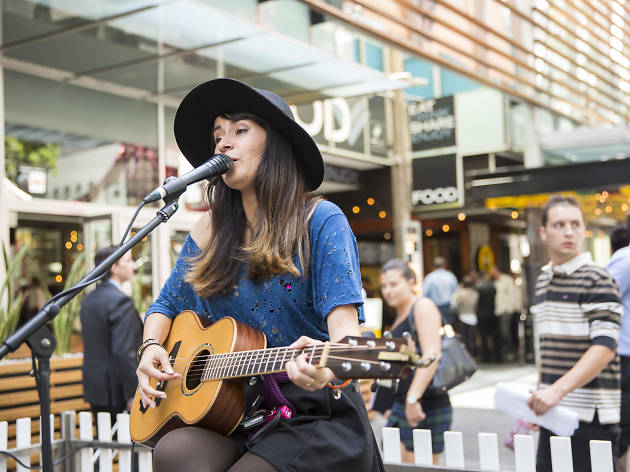 Photograph: Anna Kucera
Buskers on Pitt Street Mall
Culture comes in all shapes and sizes in Sydney, from our mighty symphony orchestra and top-shelf theatre and dance companies to laneway street art and of course, the city's determined community of buskers. Hoping to catch the attention (and spare change) of shoppers, guerilla performers can be found up and down Pitt Street Mall of a weekend, and some of them ain't half bad. While it may have made us wince in the past, we're strangely looking forward to hearing a panpipe rendition of 'My Heart Will Go On' in the not-too-distant future.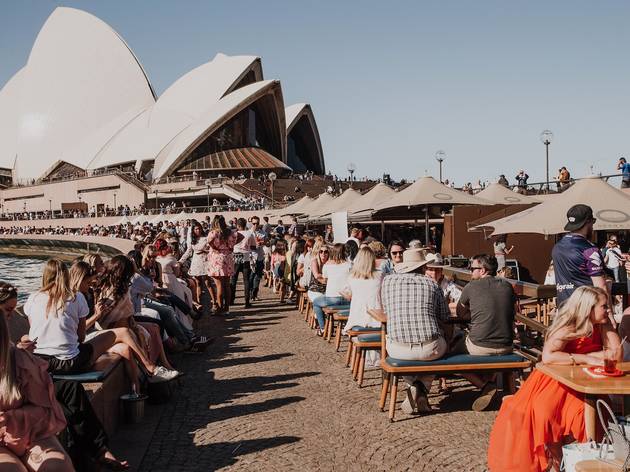 Photograph: Supplied
Tourists around the Opera House
There's only one thing worse than the Opera House precinct when it's overrun with slow-walking, picture-taking, selfie-stick waving, Ugg boot-wearing, boomerang-buying tourists: the Opera House precinct when it's totally abandoned. A deathly calm has descended on Sydney's most iconic landmark since the borders closed to international visitors, and it feels like a part of Sydney's spirit (not to mention its economy) is missing. Come back, overseas guests, all is forgiven.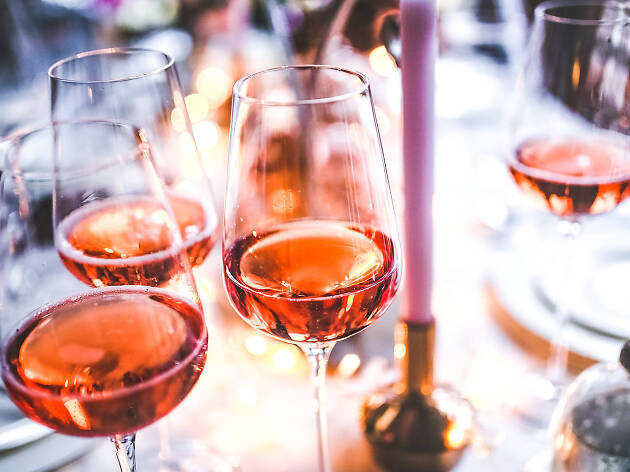 Photograph: Creative Commons
When it comes to drinking, Sydney loves a trend, and last summer, there was just one tipple, quite literally, on everyone's lips: rosé. Perspiring glasses of blush booze were topped up and knocked back the length and breadth of the city, as one rosé fest after another leapt on the bandwagon. And we'll admit that, by the end of the sunny season, rosé fatigue had well and truly set in. But now, as we long for good times in the outside world, the thought of sipping a deliciously chilled, crisp yet creamy glass of pretty pink wine by the harbour waters is making us salivate.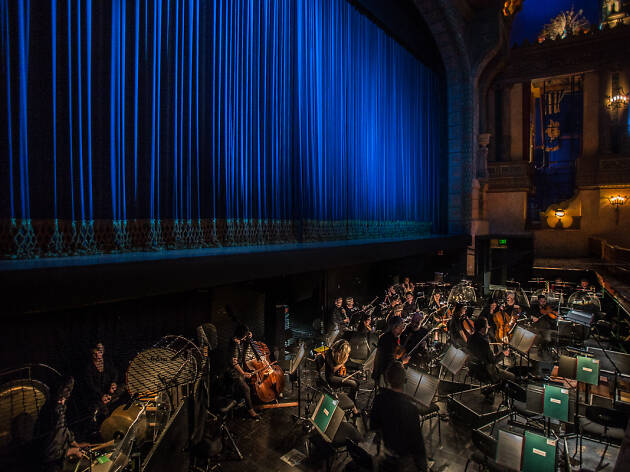 Photograph: Damien Ford
Guilty pleasure musicals at the Capitol Theatre or Sydney Lyric
While Sydney has more than its fair share of the highest of high-brow theatre, there's no shame in getting a culture fix that requires a little less grey matter and a little more heart. There's nothing quite like the soul-filling emotion and toe-tapping excitement you feel during an all-singing, all-dancing musical, and while there have been some pretty great livestreams on offer recently, they simply don't compare to the experience of settling into a theatre seat, choc-top in hand, during a live show.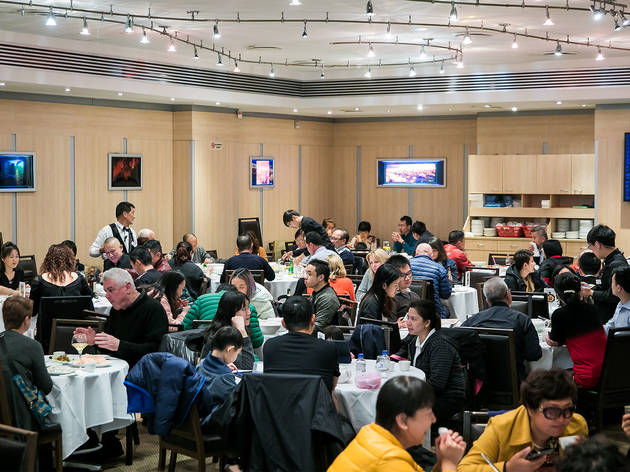 Photograph: Anna Kucera
Late-night feasts at Golden Century
There are three guarantees in this life: death, taxes, and thoroughly good, drunken eating in the wee small hours of the night at Golden Century. While it's true that you can have top-quality Chinese cuisine delivered to your door at present, the theatre of Golden Century - with its tanks filled with live seafood, its mercilessly unflattering lighting and its no-nonsense waiters - is as essential to the dining experience as the food itself. Particularly if you happen to be three sheets to the wind; we defy any hangover to survive a late-night feed on the legendary pipis in XO sauce (served with savoury doughnuts, obvs).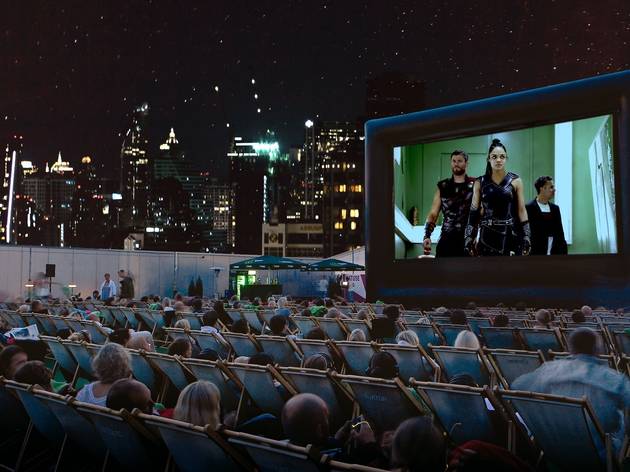 Photograph: Supplied
In the warmer months, there's barely a rooftop, park or public square in Sydney that isn't temporarily transformed into an outdoor cinema. We're prepared to admit that, after numerous occasions being eaten alive by mozzies, getting drenched in sweat under a disposable rain poncho, or losing sensation in one leg while trying to find a tolerable position in which to sit, our love for this format had begun to dwindle. But just try and stop us enjoying a movie night under the stars when outdoor cinemas roll back into town.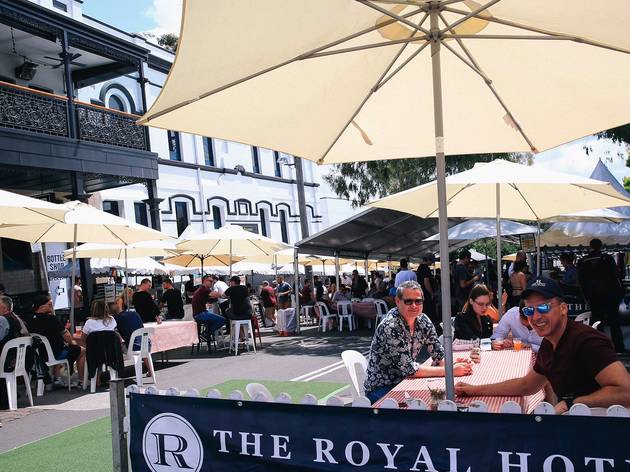 Photograph: Supplied/Inner West Beer Fest
Who among us hasn't attempted to shuffle through a heaving throng of people while somehow balancing five pints on a tray? In the Beforetime, you might have cursed those annoying pub-goers in your way. But after iso, we'd be more than happy to dodge some elbows to hang out in a well-populated, buzzy beer garden with our mates, whiling away a sunny afternoon.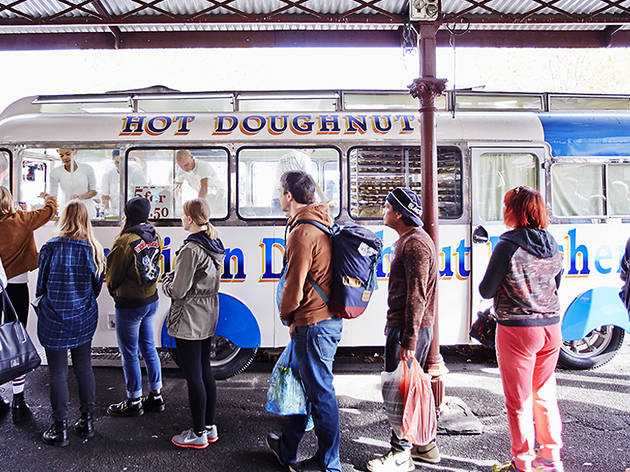 Photograph: Supplied
Queueing for Messina, or Bourke Street Bakery, or Bills, or anywhere tbh
Before the shutdown, we may have had a firm 'hell no' policy about queuing for gelato, or a croissant, or souffle pancakes, or bubble tea, or whatever must-have food item happens to be the flavour of the month. But now, we're so starved for human contact – and delicious food fads – that we'd join the back of any line with pleasure.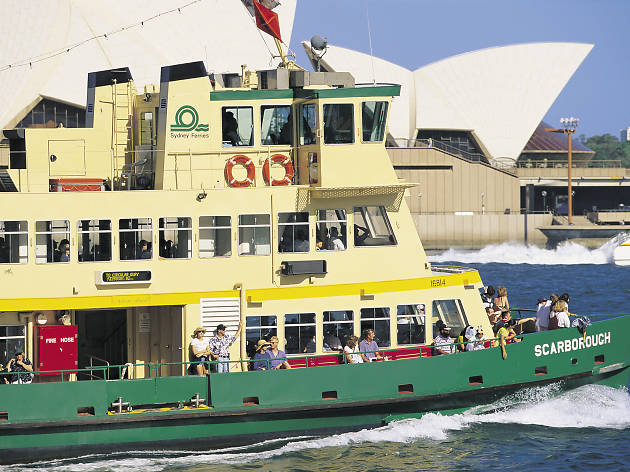 Photograph: Supplied
Sitting outside at the back of a ferry
There are two types of people who ride the ferry in Sydney: regular commuters who are so desensitised to the natural beauty and iconic views that they barely look up, and excited visitors who are wringing every last drop of wonder out of the experience. And while we may end up looking like a wind-swept mess, we're still going to proudly take the tourist-favoured position outside at the stern, crushing hard on every inch of Sydney's spectacular harbour as soon as non-essential ferry travel is allowed.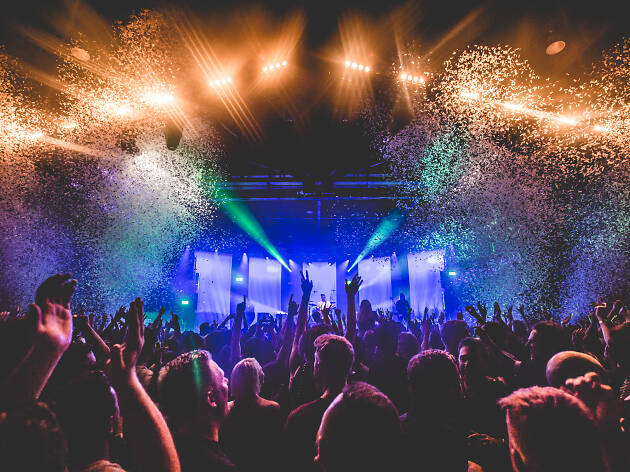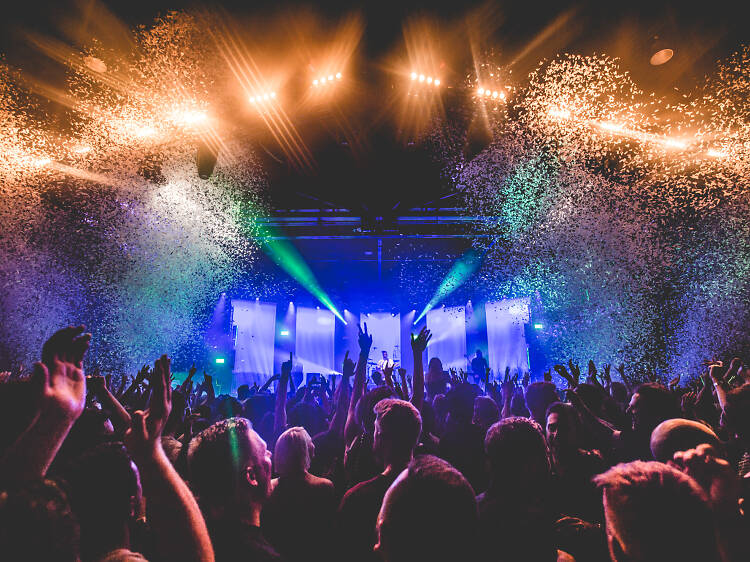 Photograph: Lars Roy
Sydney's (actually really great) nightlife
Yes, yes, the lockout laws, we know: Sydney's nightlife is terrible, yaddy yaddy yadda. And yet, despite this predictable kneejerk opinion, Sydney's tenacious bar owners have endured in defiance of the crippling effects of six years of lockouts, and in many instances, found ways to thrive and innovate. The impact of the shutdown has been catastrophic on the hospitality industry, but if there's one bar scene in Australia that knows how to roll with the punches, it's Sydney's.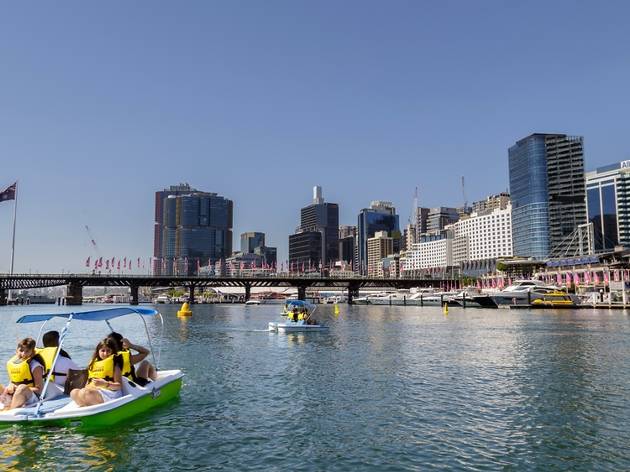 Photograph: Supplied
Between the throngs of tourists, the menu hawkers, the briny stink, and the overpriced attractions, this corner of the city doesn't earn a lot of love from most Sydneysiders. But over the past decade, the multibillion-dollar overhaul of the Darling Square precinct has transformed this area into a surprisingly pleasant place to be. Post-shutdown, we'll be putting old prejudices aside and giving this part of town a second chance to win our heart.
If you can't get enough of our Emerald City...
If you can't go to the city, let the city come to you, with this full day itinerary of wonderful Sydney-centric activities you can enjoy from the comfort and safety of your lounge room.
Best selling Time Out Offers