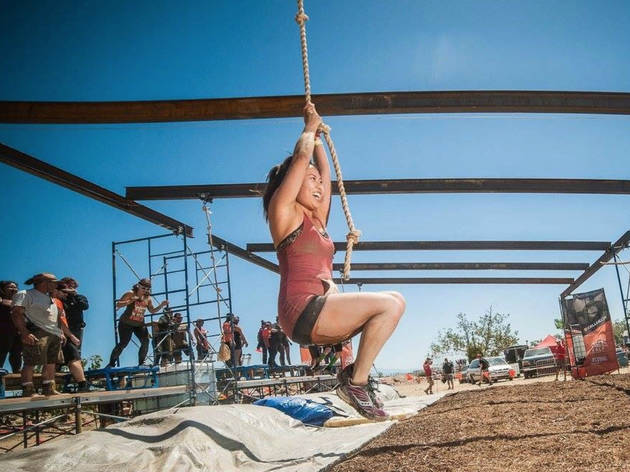 Like the idea of Tough Mudder but without the scary bits? Good news: there's a half-arsed, wimpier version just for you
Tough Mudder fans are usually thrilled at the prospect of fire, ice and electricity – but not us. So we're happy to hear the muddy, long distance assault course is now available in a shorter, more accessible and less shocking version for delicate souls.
Fear not, hard core Mudders, there's still the original 18-20km distance with military style obstacles. For those looking for a mini challenge, there's now Tough Mudder Half – a 10km race with a dozen obstacles – no nasties.
Both Tough Mudder and Tough Mudder Half take place on the same days at the same location. They'll overlap for part of the course and all participants cross the same finish line. The big differences are how far you run and the finishing obstacle, which is the 'Flying Squirrel' in the half and 'Electroshock Therapy' in the big kids' event.
We know which one we'd rather do.