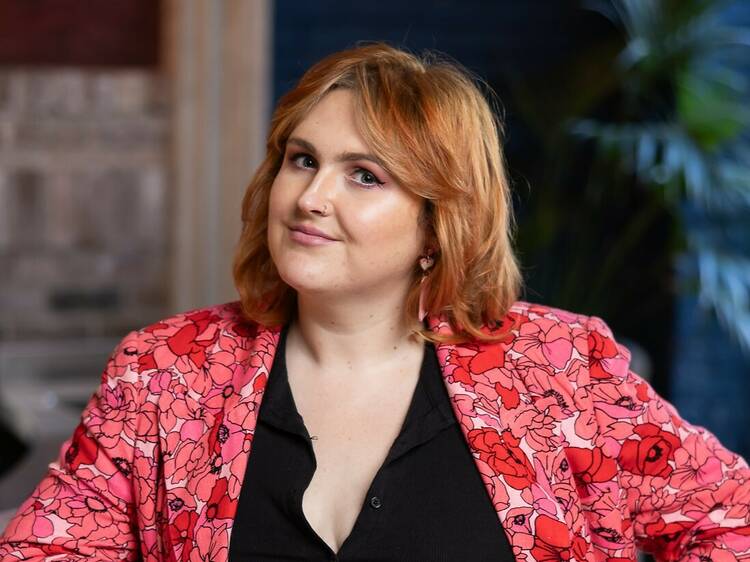 Alannah Le Cross
Arts and Culture Editor, Time Out Sydney
Alannah Le Cross (née Maher) (she/her) is obsessed with theatre, art, subversive underground performance culture, and statement earrings. A longstanding theatre critic; arts enthusiast; and writer with a penchant for exploring subcultures, human experiences and city culture; she joined Time Out Sydney in 2019. After beginning as an editorial assistant and telling stories as the resident lifestyle journalist, she is now the arts and culture editor. In this role, she delights in connecting people with cool art and interesting experiences, as well as sharing reviews and insights from a crop of incredible theatre critics whose diverse perspectives and incredible way with words leads to enriching reads.
She studied a Bachelor of Communications majoring in Journalism at Western Sydney University, which included an exchange program at the University of Central Lancashire in the UK. She has written features and reviews for a range of independent and street press publications including The Music, and served as an arts editor for City Hub. Throughout her twenties, Alannah's arts journalism career was juggled with roles in administration, marketing and publicity in the arts industry, not-for-profit and start-up spaces. Pair that with a past in hospitality, and you could say that she has experience on every side of the coin, and an appreciation for everyone's hard work.
As of 2023, Alannah is also a judge on the Musical Theatre Panel of the Sydney Theatre Awards. If she's not out seeing as many shows as humanly possible, you'll find her down at the Impy; and/or hanging out with drag queens; and/or nesting, adventuring, taking down the patriarchy, spreading the queer agenda and navigating neurodivergence with her spouse. But she'll never be as busy or overcommitted as she was during Sydney WorldPride.
Growing up regionally in Nelson Bay, Port Stephens (I know, how could she leave the beautiful beaches? And the dolphins!? The salty delicacies of Aussie Bob's Fish & Chips!?) she was always drawn to the excitement and culture of the big city. A die-hard Inner Westie, Alannah is a shameless Sydney advocate who loves this city full of contradictions and diversity. She is passionate about making the arts more accessible and championing stories that foster our understanding of ourselves and others.
Want to pitch something to Alannah? Chuck her an email at alannah.lecross@timeout.com.
Ps. Alannah rhymes with Hannah. It's pronounced A-lann-uh, not A-lar-na.