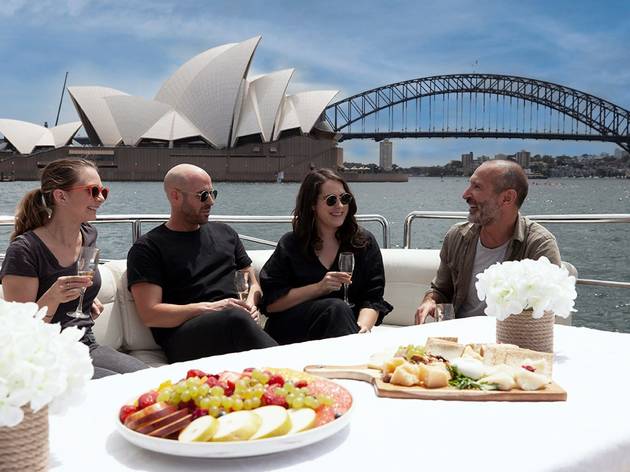 1/5
Photograph: Supplied/Sydney Opera House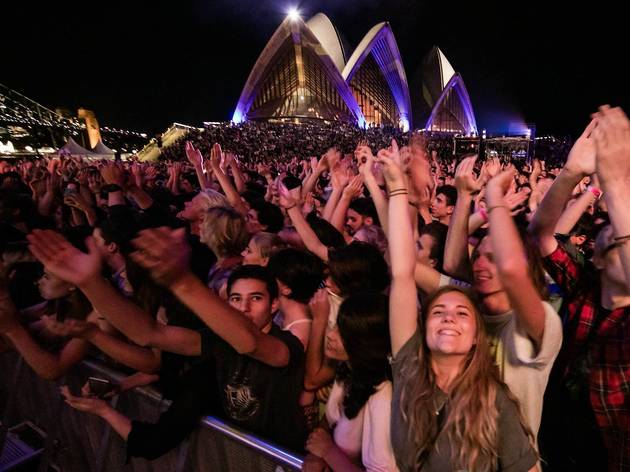 2/5
Photograph: Daniel Boud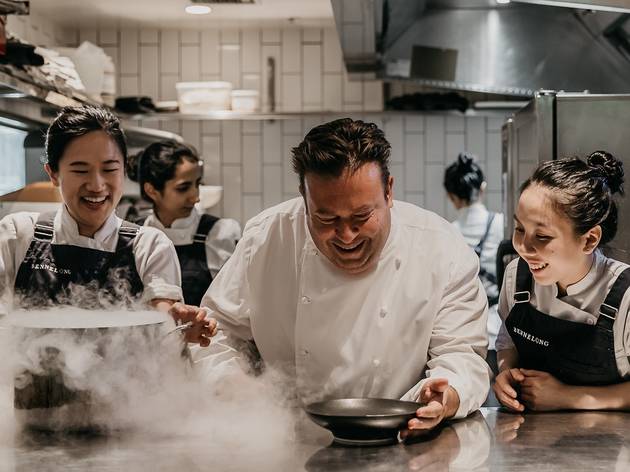 3/5
Photograph: Nikki To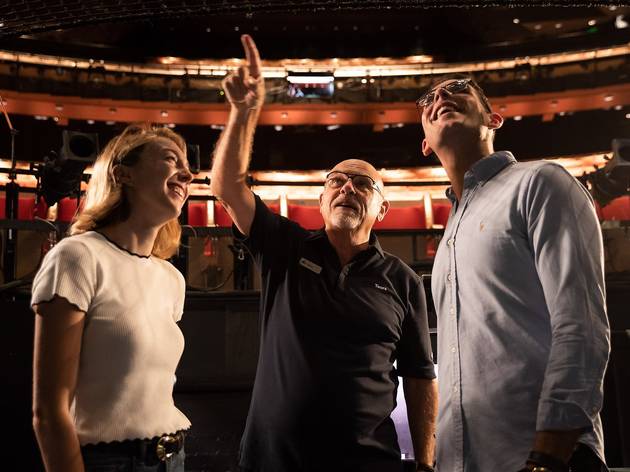 4/5
Photograph: Daneil Boud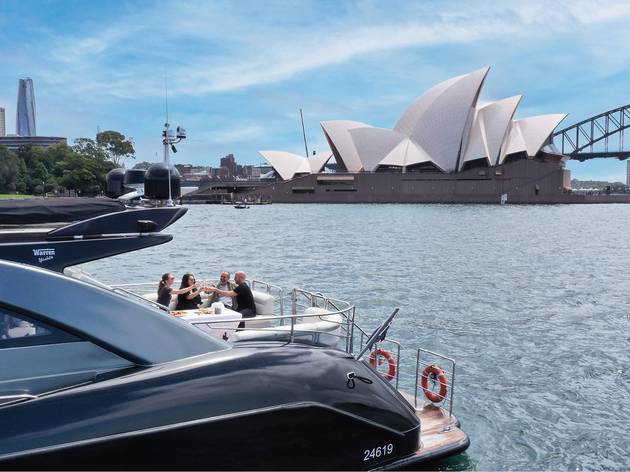 5/5
Photograph: Supplied/Sydney Opera House
Win an unforgettable Sydney Opera House weekend including a stay on a yacht
This luxe weekend includes dinner by Peter Gilmore, show tickets, on-board breakfast and a cruise
We're not going to pretend that this prize is anything but VIP, first class, top-hat, super-deluxe and extra with a capital E. Win this and the entire remainder of your life might seem just a bit disappointing. But it'll be worth it.
The Sydney Opera House and Mastercard are giving away to one lucky winner and their three grateful friends a money-can't buy experience. Stay overnight in a luxury yacht moored next to the Opera House, enjoy a three-course dinner under the stars prepared by Bennelong executive chef Peter Gilmore including Pernod Ricard beverages selected by Bennelong head sommelier Shanteh Wong, and four tickets to a Forecourt gig. In the morning you'll get on-board breakfast and a cruise as well as an exclusive Opera House Beyond the Stage Tour for four taking in spaces usually off-limits to the general public.
Not too shabby eh? There are four runner-up prizes as well:
● Two tickets to a Forecourt gig
● Dinner for two under the sails at Bennelong
● Opera House Beyond The Stage Tour for two
● GH Mumm Champagne gift pack
It's all to celebrate the fact that Sydney Opera House has reopened its doors to performances and experiences as our city comes back to life.

To win, enter here before 5pm on March 29, 2021. You'll have to answer a 25-words-or-fewer question, so bring your A-game. And good luck – we'll wave if we see you cruising by, and try not to be jealous.