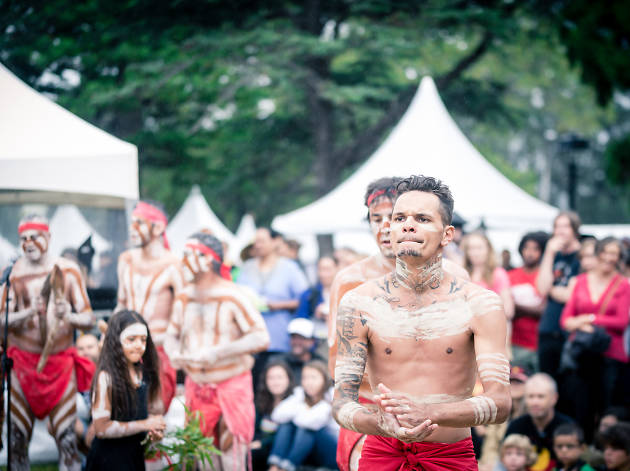 Celebrate the world's oldest surviving culture at the fifteenth annual festival
Yabun is a long running Survival Day gathering in Camperdown that provides a positive space for people to share in the culture of Aboriginal and Torres Strait Islander people in the country. The Gadigal Information Service Aboriginal Corporation hosts it, and the festival includes live music, market stalls and workshops in arts and crafts and sport.
Salt Lake Band will become the largest band to ever grace the stage at Yabun Festival. The 11-person group hails from Groote Eyelandt in the Northern Territory and they'll be singing in English and in their Anindilyakwa language.
There's a Young Black and Deadly stage, hosted by MC Dobby, featuring the Mount Druitt Indigenous Youth Choir. NRL and AFL NSW are running games for people of all ages and skills. Plus, there's a Dhuulu Yala (Talking Straight) tent where three panels of speakers will talk about leading issues facing Australia's Indigenous cultures, including passing on knowledge, domestic violence and bringing Koori intellect to the wider public.