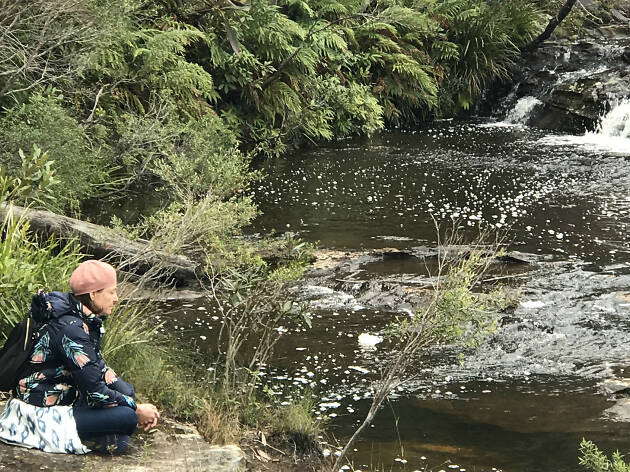 Time Out says
Get your daily dose of nature at this therapeutic, slow-motion bush walk
If you're simply going by the name, the practice of forest bathing sounds like you'll be stripping down and dipping into ponds hidden inside a leafy faery's glen. What it actually entails is a snail-speed forest walk that's designed to connect all your senses with nature in a kind of meditative experience.
City folk started this slow wandering in Japan in the early '80s as a way to counteract a fast-paced, work-obsessed urban existence with nature-induced wellbeing. In Japan the practice is known as shinrin-yoku and it's also often referred to as forest therapy.
You'll really be getting away from it all in this walk led by wilderness tourism group Wildfest. They're based in the Southern Highlands, about a two-hour drive from Sydney, and you'll be forest bathing in the Budderoo National Park in Robertson. They run two-hour guided sessions during which you'll move through mindfulness and sensory activities, but only walk for around 1km. The walk starts at the Nellies Glen Trail car park, where you'll be met by your guide Christie Little.
Details