Jervis Bay
Three hours south of Sydney is a little patch of paradise called Jervis Bay, where the sands are blindingly white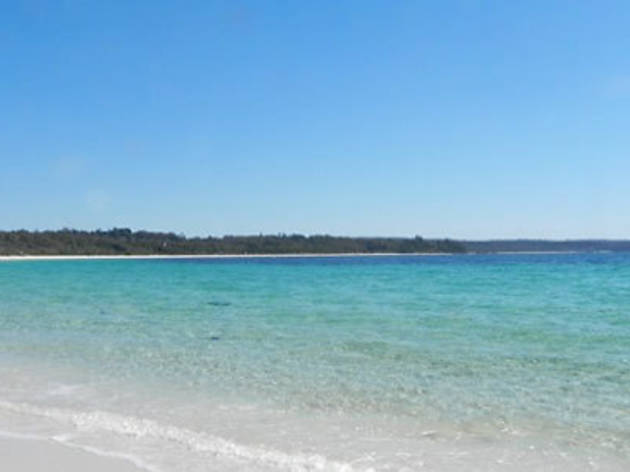 The obvious choice of activity in Jervis Bay is to take advantage of the great outdoors. The spectacular bay plays host to over 90km of natural beaches and a raft of water-based pursuits – from dolphin and whale spotting, to chartered sailing, kayaking from what is claimed to be the world's whitest sand – Hyams Beach.
Why break city limits for a weekend only to check into a ruthlessly urbanised hotel? To make the most of Jervis Bay's gentle and pristine beaches, crystal water coves, and the verdant Royal National Park that hems its coast set up camp at Worrowing Eco Resort. This rustic weekender is the perfect tonic for peace-seeking Sydneysiders. Within the 105 hectares of the Worrowing estate are a handful of purpose built, roomy yet unobtrusive eco cabins.
Designed in the bushman's hut style and deceptively simple from the outside, the cabins are made entirely from reclaimed building materials, but finished inside with cool, contemporary styling – earthy tones complement the fragrant timber used throughout. Each self-catered cabin comes with a kitchen, TV/DVD, a huge soak tub and very useful gas barbie.
Worrowing Resort is nestled in secluded bushland bordering the Boderee National Park. The resort was designed for the eco-conscious traveller who looks for sustainability and affordability in their tourism experiences. As a buzz phrase, "Eco Resort" gets bandied about a lot these days but Worrowing stays true to the term. Here there's a seamless synergy of home comforts and nature. One end of the cabin is all glass, evoking a sense of camping, as you peer out from behind the transparent flysheet. Outside the glass is an expansive lumber deck, ideal for communing with the local flora and fauna.
There, to a soundtrack of kookaburra calls and cicada choruses and with a cold drink in hand, you can while away a warm weekend without even leaving the comfort of the cabin. Smack bang in the middle of the bush your only neighbours are the countless families that skip playfully about on your lawn.
Neighbours? That's right. Eastern Grey Kangaroos and shy Red Neck Wallabies reside in the Worrowing meadows all year round and they seem more than happy to share their idyllic abode, which seems miles from anywhere but, in reality, is only minutes to the sea and the heartbeat of the Jervis Bay area – Huskisson.
Hyams Beach General Store is an unexpectedly impressive café/restaurant adjacent to the famous blindingly white beach.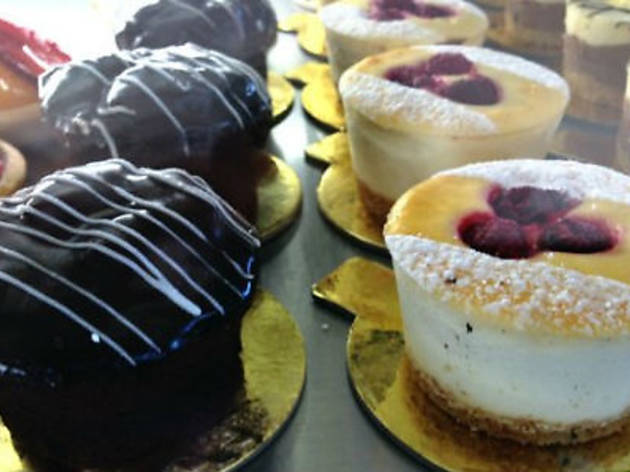 For a decent lunch, pop into Husky Bakery and Café ­– we suggest you tuck into a Husky steak pie ($4.50) – they're packed full of huge tender chucks of intact steak wrapped in a pastry that'd make Harry blush. On your way out pick up a slab of signature apple crumble to heat up and demolish back home in the cabin.
As far as seaside dining goes, we dub Seagrass Jervis Bay's finest; a chic Huskisson restaurant, delivering small but perfectly formed contemporary seafood in a pretty setting under awnings by the sands.
Time Out
left fat and happy after a light and fragrant John Dory, and for those who can't see past the red flesh– the rib eye steak is a big and bloody godsend for avowed carnivores!
For nightlife that doesn't involve conversations with insects, marsupials and jeering birdlife, head to Jervis Bay's most local 'local' – the Husky Pub. A prime setting for refreshments rather than repast, the Husky boasts live music every Thursday, Friday and Saturday night. The Enmore it ain't, but perched on the shores of one of Australia's most beautiful bays, you'll forgive the minor aural imperfections when you're soaking up sundowners on a warm summer evening. The Husky is less than 50m from the shore, and boasts a sea-facing, kid-friendly beer garden with well kept greens running down to the water.