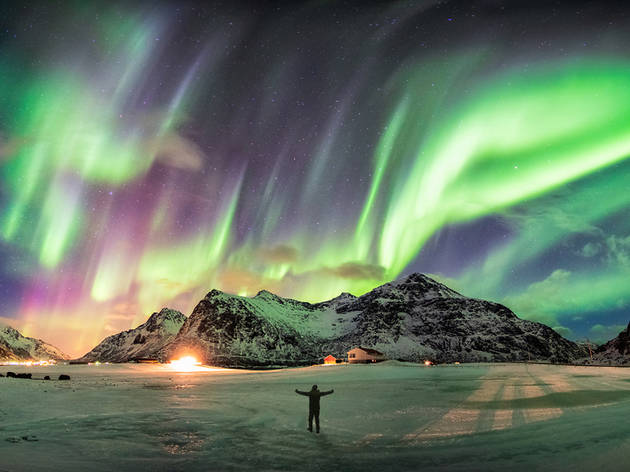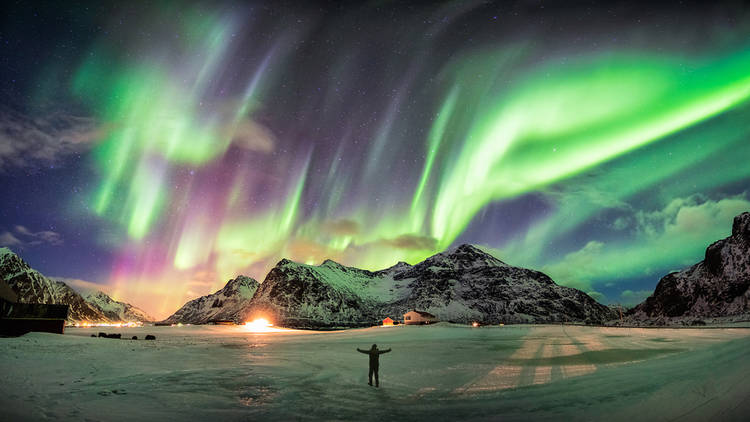 The best places to see the Northern Lights
Spy shimmering colours from Canada to Sweden at the best places to see the Northern Lights around the world.
The Northern Lights, also known as the aurora borealis, should be on every traveller's celestial bucket list. In fact, the Internet is full of aurora-chasers who spent considerable amounts of time tracking geomagnetic storms in order to see swirling streaks of pink, green, yellow and blue light up the sky. Typically, the Northern Lights are visible in places like Iceland, Norway and Canada, but every now and again, the northern reaches of the USA and UK get a display too.
Ready to see something pretty spectacular? Here's what you need to know about the phenomenon, and the best places on earth to go aurora-spotting.
What actually are the Northern Lights?
Appearing as a glow at the horizon, an arc that curves across the sky, or rays, ribbons or bands of colour that move in the darkness (most commonly in shades of pink, yellow and green), the Northern Lights are, rather unromantically, the result of collisions between gaseous particles in the Earth's atmosphere and charged particles that are released from the sun's atmosphere and blown towards earth by a solar wind. The colour depends on the type of particles that are colliding.
Where can you see the Northern Lights?
Those charged particles from the sun are usually deflected by the earth's magnetic field, but, as the magnetic field is weaker at either pole, some of them sneak through here, enter the earth's atmosphere and create visual magic in the sky.
For your best chance of spotting the Northern Lights, you'll want to head towards the Arctic Circle. The so-called Aurora Zone consists of altitudes between 66 and 69 degrees north, where conditions are ideal.
There are auroras around the South Pole too – known as the Southern Lights, or aurora australis – but they're less visible from land and therefore much harder to spot.
When can you see the Northern Lights?
The Northern Lights can be spotted all year round, but are most commonly seen between November and March thanks to the longer, darker nights in the Northern Hemisphere at this time of year. For the best chance, you need to head to a place without light pollution; time your aurora hunting with a new moon, for extra darkness; and, ideally, head out on a clear, cloud-free night. Then just keep your eyes peeled!
Best places to see the Northern Lights
Love looking skywards?
It's time to see some stars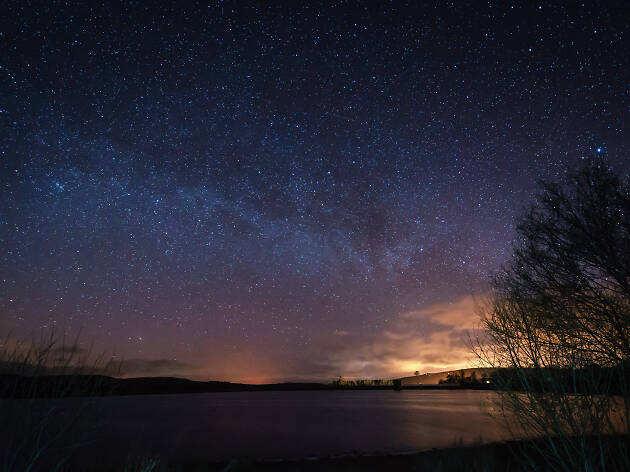 Best selling Time Out Offers