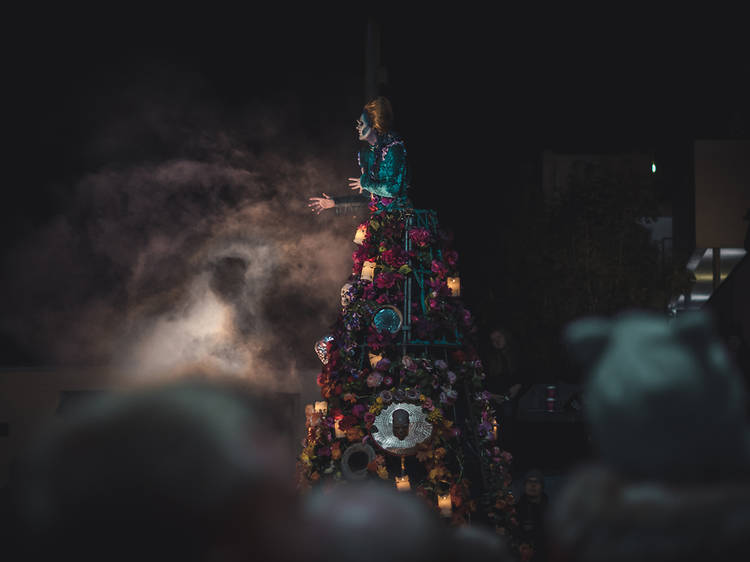 Photograph: TravelQuickPhotos/Shutterstock.com
Halloween's origins can be traced back to Ireland thousands of years ago, and the ancient pagan festival of Samhain. Celebrated on October 31 and November 1 in Ireland, as well as Scotland, the Samhain festivities marked the end of the harvest season and the beginning of winter. Fires were burned, feasts were had and sacrifices and offerings were left to spirits and souls of the dead, who were thought to be able to easily pass over into the land of the living at this time of year.
People also dressed up as spirits or fairies to disguise themselves from their supernatural visitors and went door to door, singing songs or reciting verses in exchange for food – a practice which likely inspired modern-day trick-or-treating.
These days, the end of October is still a time of festivities in Ireland. Ancient folklore and the spirit of Samhain take centre stage at the Púca Festival, named after a shape-shifting spirit thought to appear during this time, in County Meath and County Louth. Galway is the setting for the annual Macnas parade, which sees oversized theatrical, mythical puppets being paraded through the city's streets. And in Dublin and Derry, expect elaborate parades and fireworks displays.