Halloween movie screenings in London
From an unholy happening in a church to a gut-spilling pyjama party
Hungry for horror flicks this Halloween? There are some bone chillingly scary film events in London on and around All Hallows' Eve.
Halloween movie screenings in London
'Little Shop of Horrors' at Farmopolis
The brilliant horror musical stars Rick Moranis as a dweeby florist who discovers a killer alien plant with an insatiable hunger for flesh. Screening at Farmopolis, London's floating garden on a jetty.
Farmopolis, Greenwich Peninsula, October 28. £15. Buy tickets Time Out
Chills in the Chapel: Fabio Frizzi
Is there a spookier place to spend Halloween than a Gothic-revival chapel? The Union Chapel in Islington is hosting a night of synth joy with Italian horror composer Fabio Frizzi, one of the all time soundtrack maestros.
Union Chapel. Islington. Oct 29. £25-£40. Union Chapel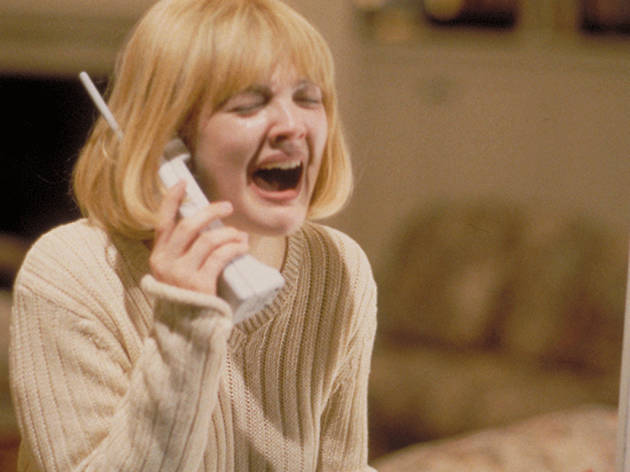 Teen Horror Pyjama Party
What better way to spend the Saturday night before Halloween than watching classic teen horrors. Six movies. 12 hours. A room full of strangers in their jim jams.

The Prince Charles, Oct 29, £20. The Prince Charles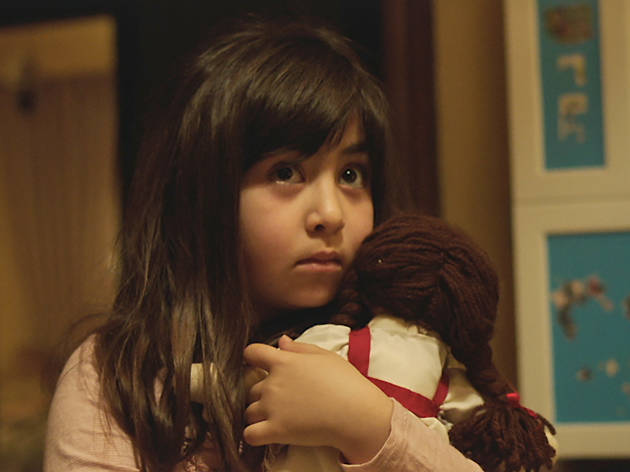 'Under the Shadow' at the Lexi, Kensal Green
If you missed this feminist indie scarefest in cinemas, grab the chance to see it at one our favourite cinemas, the Lexi in Kensal Green. The film is set in Tehran in the 1980s, and is the terrifying tale of a woman protecting her child. Arrive early for spooky music videos.
The Lexi, Kensal Green, Monday October 31. Lexi.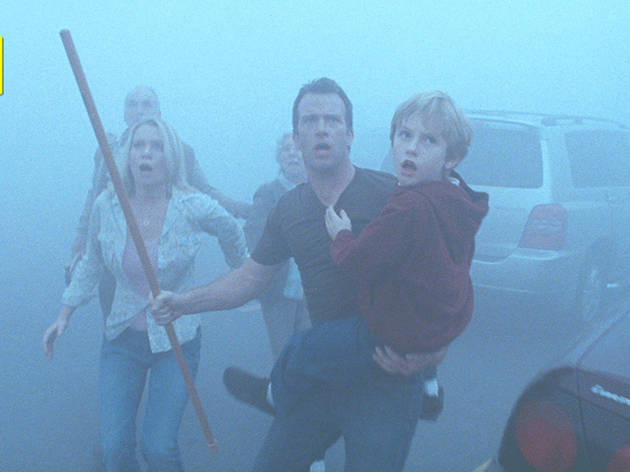 'The Mist' at The Victoria, Dalston
One of the most underrated horror movies of the Noughties, 'The Mist' is adapted from a Stephen King novella and set in Maine where a mysterious mist descends. Screening at The Victoria pub in Dalston on actual Halloween.
The Victoria, Dalston, Oct 31. £3.50 Science Fiction Theatre.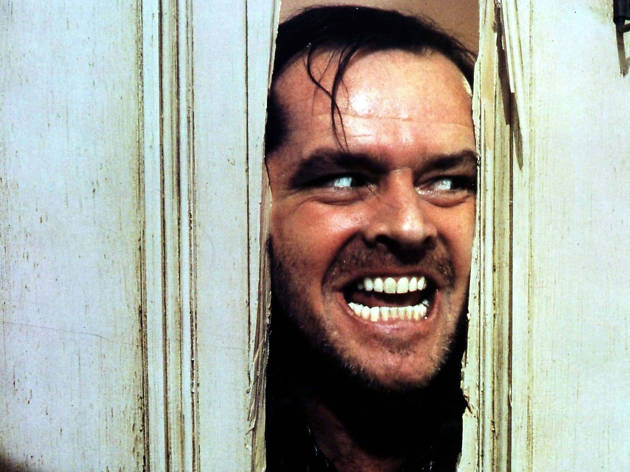 'The Shining'
It's a Halloween treat. The original 144-minute cut of Stephen King's masterpiece (that's nearly 24 minutes longer than the one we're used to) will finally be getting a proper UK release this Halloween.

In cinemas across the country from Oct 28 to Nov 3.
Gore Tour All-Nighter at the Electric, Notting Hill
One of our favourite cinemas, the Electric in Notting Hill, is staying open all hours for a blood splattering all-nighter of horror films: Dario Argento's 'Deep Red', 'Audition', 'Blood Feast' and 'Wolf Creek.'
Electric. Notting Hill.Oct 29. £40. Electric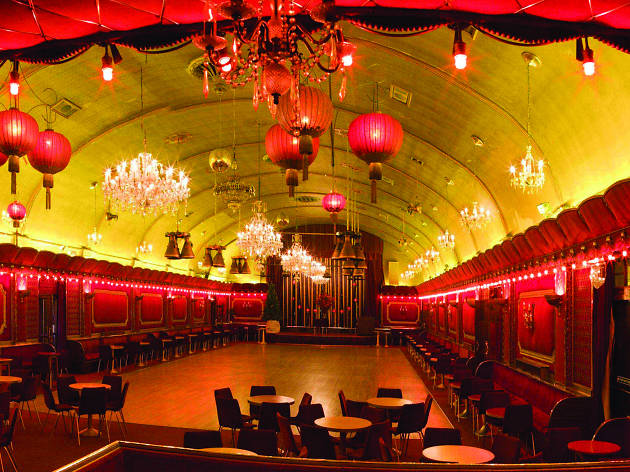 Horror Films at the Rivoli Ballroom
There is something a little Overlook Hotel from 'The Shining' about the gorgeous Rivoli Ballroom. So perfect for two spooky screenings: 'Halloween' and 'The Shining'.

Rivoli Ballroom, SE24, Oct 27-28. £12. Rivoli Ballroom
Nosferatu at the Royal Albert Hall
FW Murnau's 'Nosferatu' is where it all started – the birthplace of horror cinema. Every single vampire movie theme (and cliché) can be traced back to this 1922 masterpiece. With with live piano accompaniment from Neil Brand.
Royal Albert Hall, South Kensington, Oct 31. £16.50. Royal Albert Hall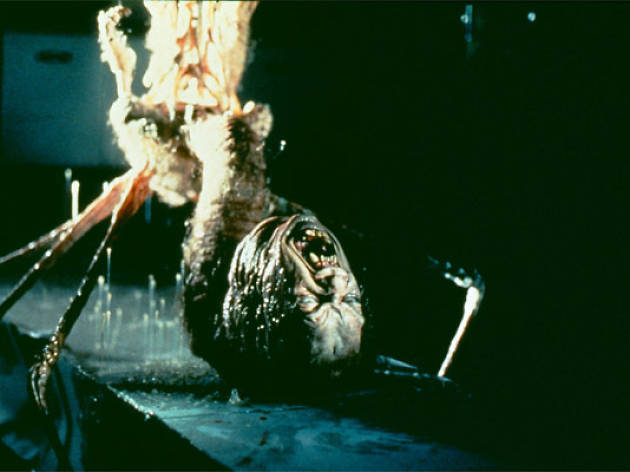 The Cult of John Carpenter at the BFI
He's in town later this month to perform the creepy synth scores in front of a live audience, so it's an ideal time for the BFI to present a month-long tribute to the king of indie horror, John Carpenter. The multitasking director, who composes soudtracks for his films, is best known for 'Halloween', 'The Fog' and 'The Thing'.
BFI Southbank, Waterloo, Oct 17 to Nov 28. BFI
Show more
Hungry for more horror?
The best horror films don't just shock or excite us. They make us think, picking at the fabric of reality and exposing the bloody underbelly. Pull up a coffin, pour yourself a nice big glass of O-negative and plunge into our list of the 100 best horror films.
Read more