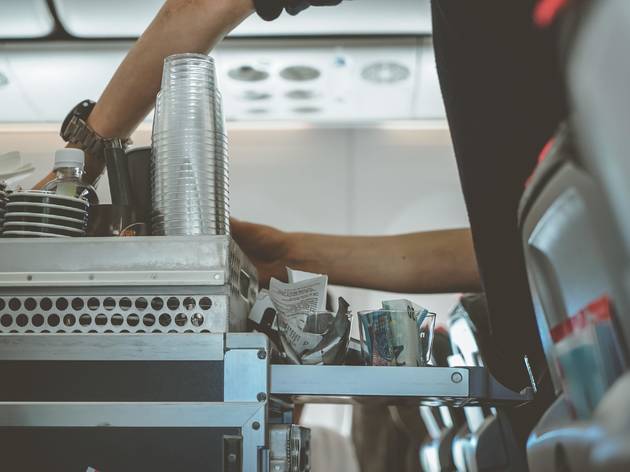 ANA is selling its in-flight drink trolleys
Re-create the flight experience at home with a genuine All Nippon Airways drink cart for ¥95,000
Posted: Wednesday May 13 2020, 10:37am
The Covid-19 coronavirus pandemic has forced airlines to suspend most international flights. Furthermore, with fewer travellers to transport, Japan's All Nippon Airways (ANA) has instead been using its empty passenger flights to transport medical supplies into Japan.
Travel isn't a good idea right now, so most of us have been keeping busy at home. But that doesn't mean you can't satisfy your wanderlust. You could peruse these free virtual tours, and while you're at it, get an original ANA in-flight drink trolley to re-create the flight experience at home.
You can purchase your very own aeroplane cart from A-Style, the official ANA online store, for an eye-watering ¥95,000. ANA card holders get a 5 percent discount, which comes to nearly ¥5,000 off. Each cart is about 1-metre tall and 30 centimetres wide, weighing roughly 20kg.
These compact trolleys were previously used on ANA 787 and 777 flights to serve drinks in-flight. Though they might have a few scratches here and there, the carts still work perfectly and even retain their ANA branding. You could use one as a nightstand, a snack cart, a mini mobile bar at home... Or, fill it with drinks, set up some chairs, and re-create the in-flight experience – without all the security checks and turbulence.
More ways to have fun at home
Doraemon offers free online games and manga
Tour the Ghibli Museum with these videos
Ride Japan's most famous roller coasters from home
Support your local restaurants during this pandemic
Donate your unused face masks to charity
Share the story