Remember those limited-edition sneakers Reebok released with Baby Star Ramen? Well, it seems Converse is hot on their heels with its own series of ramen-inspired sneakers. In its new collaboration with Nissin Foods, Converse is dropping three All Star sneakers inspired by Cup Noodles on January 27.
The two high-top sneakers, which come in red and blue, are made to look like the styrofoam noodle cups you've seen in the convenience store, and have barcodes printed on their white canvas. The red sneaker is inspired by the original Cup Noodle flavour, while the blue one is based on the seafood noodles. Instructions for how to prepare your noodles are printed on sneaker tongues, but we don't recommend steeping your shoes in hot water.
Rather than resembling the classic Cup Noodle packaging, the third sneaker has a slightly more subtle design with black canvas and white lettering that isn't immediately identifiable. The low-tops, however, do come with coiled ramen-coloured laces that you can tie loosely if you want to fully embrace the springy noodle aesthetic.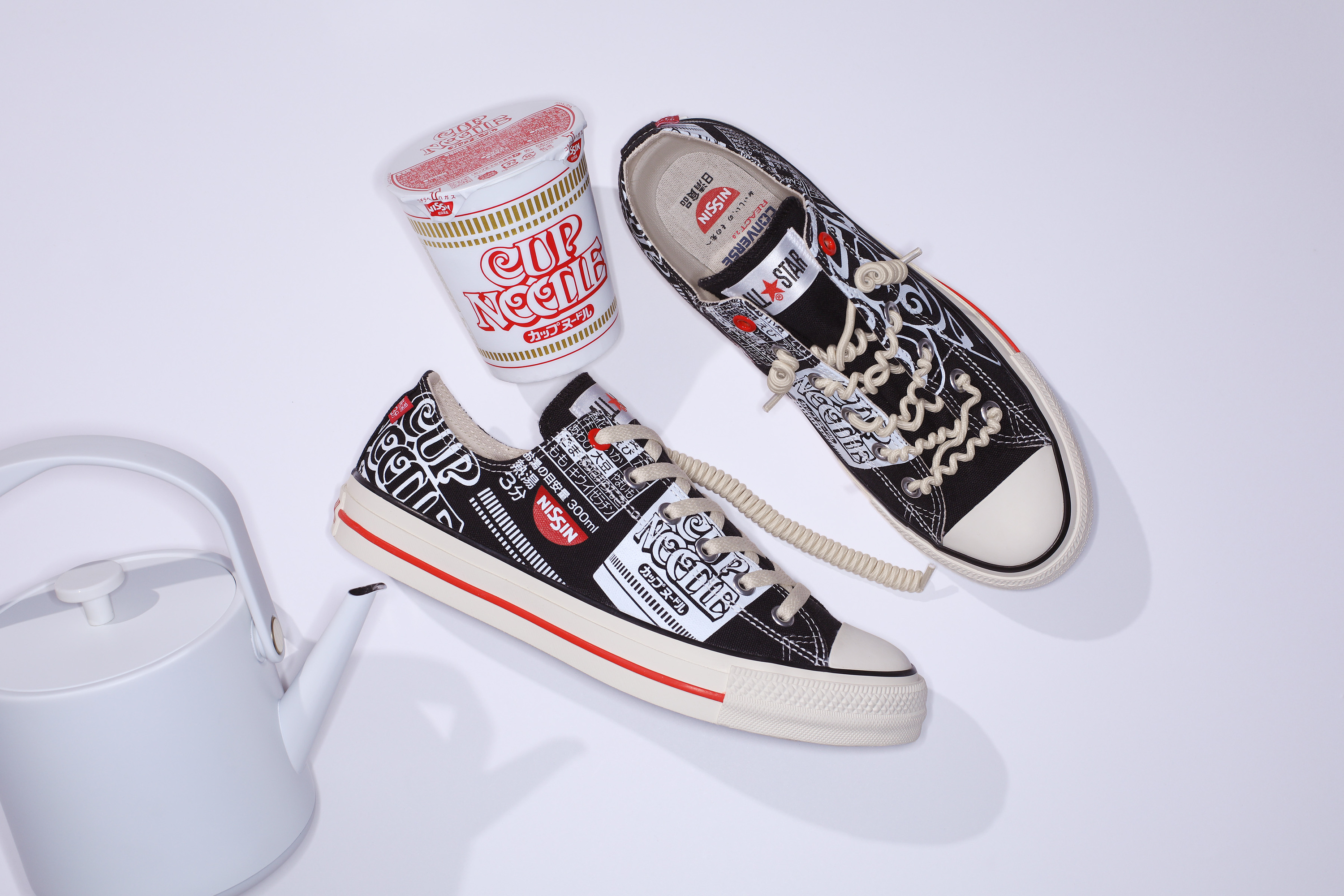 Each pair of sneakers is priced at ​​¥13,200 and will be available for purchase online and in some Converse stores from January 27. You can find more about them here.
More from Time Out

The 2023 Japan cherry blossom forecast is here
There's a frozen icicle forest just outside of Tokyo – and it's lit up at night
Cherry blossom season has already begun in Atami, an hour from Tokyo
Noma is opening a pop-up restaurant in Kyoto in spring 2023
Two Japanese carriers are in the world's top 3 most on-time airlines in 2022
Want to be the first to know what's cool in Tokyo? Sign up to our newsletter for the latest updates from Tokyo and Japan.