[Update, Aug 21] The Ghibli Museum has announced it will begin reopening to the public from September. To ease back into regular business, the museum will only be open for eight selected days in that month: September 5, 6, 7, 10, 11, 12, 13 and 14. There will only be four admission slots per day at 10am, 11am, 12noon and 1pm, with two extra entry times on weekends, at 2pm and 3pm. The museum will be open until 4pm on weekdays and 6pm on weekends.
A full-scale reopening is set for the beginning of 2021, with a date yet to be confirmed. Tickets for September are on sale from August 25. For details on how to purchase tickets, visit here.
***
[August 18] It finally looks like Tokyo's Ghibli Museum is one step closer to reopening to the public. The notoriously secretive venue has released new Covid-19 coronavirus safety guidelines. The museum was closed for five months due to coronavirus before reopening exclusively for Mitaka residents at the end of July. Those of us not lucky enough to be locals could still get a sneak peek into the whimsical museum via special tour videos posted to the official YouTube channel.
The Ghibli Museum is set to reopen sometime in September, but the exact date is still unknown. Ahead of the reopening, the museum has published its new coronavirus guidelines online for the benefit of future visitors. The museum has also released a few videos showing the new rules and cleaning procedures.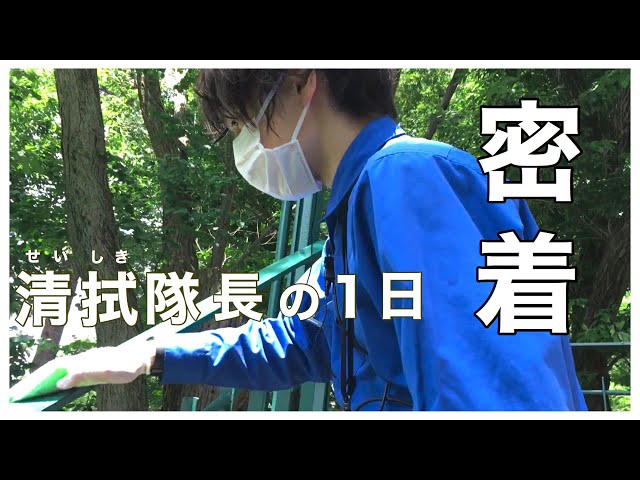 This first video showcases Ghibli Museum's cleaning regimen: a designated staff member thoroughly disinfects the premises, especially surfaces which visitors frequently come into contact with.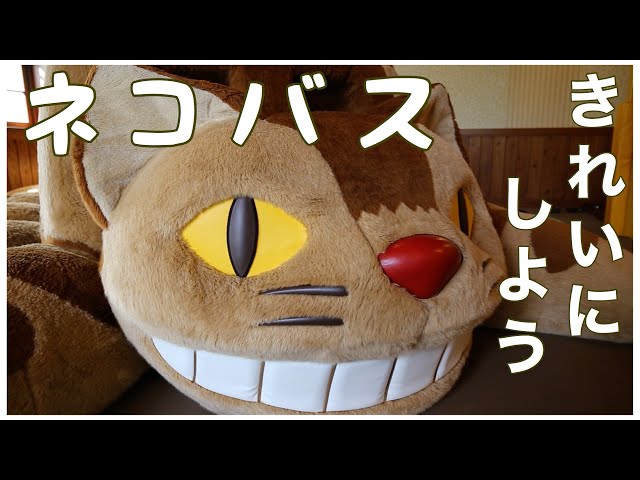 One of the museum's most popular attractions, especially for children, is the plush Cat Bus from 'My Neighbor Totoro'. The museum is currently testing out different cleaning methods for the furry fellow to find out which one is most effective. As the video shows, kids are constantly climbing all over the bus, so the museum needs to find a solid solution to keep the beloved Cat Bus clean and safe for everyone to enjoy.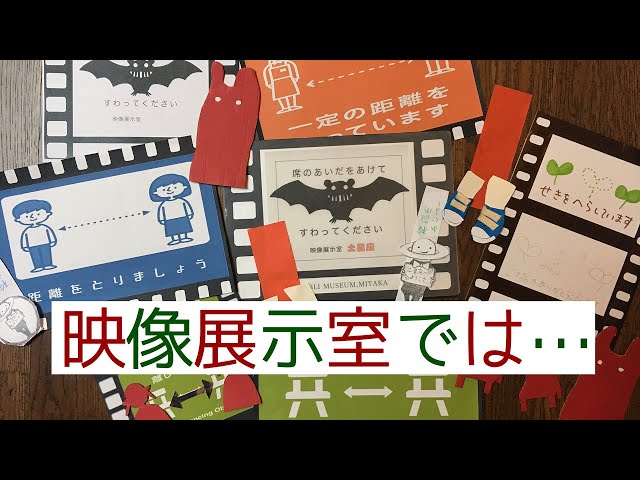 At the Saturn Theatre, staff are implementing social distancing measures by placing cute signs on every second seat to make sure visitors stay one seat apart from each other.
On the museum's official website (in Japanese only), you'll find a list of countermeasures the museum is taking to prevent the spread of coronavirus. It also lists the new safety guidelines for visitors.
Precautionary measures include:
The museum building will be regularly cleaned and sanitised

The museum building will be well-ventilated

Staff will have their temperature checked upon arrival, masks will be worn, and hands will be regularly washed and sanitised

Acrylic panels will be set up at reception, cash registers and the restaurant, and trays will be used to handle money

Guidelines for future visitors include:
Wear a mask at all times

Wash and sanitise your hands regularly during your visit

Comply with a temperature check upon arrival

Along with these guidelines, the museum's shop and exhibition room will admit a reduced number of visitors at one time to avoid crowding. In washrooms, you are asked to bring your own towels or handkerchiefs as paper towels will not be provided. In the meantime, keep tabs on the Ghibli Museum website for an official opening date – hopefully in September.
See our guide on going out safely in Tokyo.


More news
The weirdest Japanese snack flavours that no one ever asked for
The world's first Godzilla Museum at Hyogo's anime theme park is now open for a limited time
These gorgeous face masks are made from Japanese washi paper – and they're reusable
Japan's first ramen restaurant, closed in 1976, is reopening at Shin-Yokohama Ramen Museum
Tokyo's Art Aquarium is opening its first permanent museum this August