Due to the Covid-19 coronavirus pandemic, takeout and delivery businesses in Japan have flourished as more people are enjoying meals at home. If you're looking to spice up your next dinner delivery, this new service combines fresh sushi and hot bodies.
Delivery Macho is the brainchild of Masanori Sugiura, owner of Aichi prefecture's Imazushi sushi restaurant and catering company Withwin. The new business combines Sugiura's catering service and his passion for bodybuilding, with Sugiura and his buff friends becoming sushi delivery workers.
As you can see from the Delivery Macho example video, your nigiri and sashimi delivery comes with some eye candy, as the suddenly shirtless delivery man will strike bodybuilding poses right in front of you – from a safe distance of two metres, of course. Be sure to have your phone ready so you can snap some photos of that hot bod.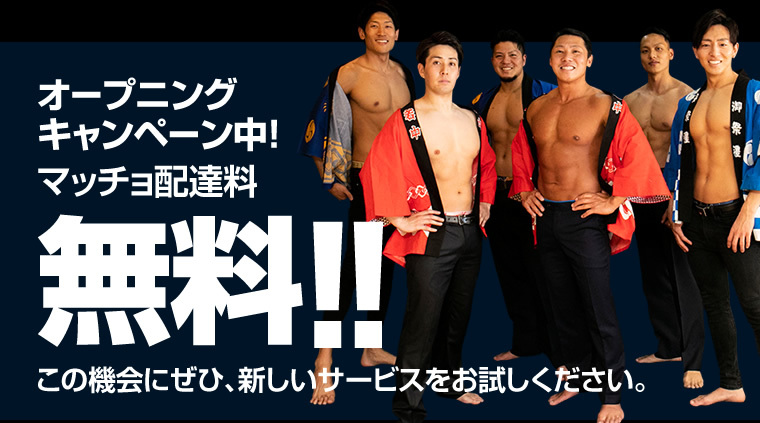 When things start heating up – in summertime, that is – the Delivery Macho crew will start wearing traditional Japanese happi coats, which are surprisingly ideal for a quick striptease to go shirtless for a photo op.
If you live in Nagoya and you're itching to get some sushi with a side of beefcake, you'll want to get some like-minded friends together – the minimum spend to qualify for Delivery Macho is ¥10,000 and the delivery fee is ¥3,000. The service delivers to Tokyoites, too, but then the minimum order is ¥80,000. Either way, make sure you tick the Delivery Macho option ('デリバリーマッチョオプションを追加') when placing your order online. And remember to make your order at least two days in advance.
On the other hand, if you're looking for a side gig that will justify all those hours at the gym, Delivery Macho is on the hunt for more muscly delivery drivers. Just contact the company via the form on the website.

Enjoy your time at home
Masterchef Australia winner Adam Liaw shows us how to make Afuri-style yuzu shio ramen
These amazing illustrations show what Tokyo would look like in ruins
Enjoy an online drinking party with Japanese geisha
This new iPhone tool helps you maintain proper social distancing
This Zen Buddhist temple in Kyoto is teaching Zazen meditation online