Every day in Tokyo, it feels like there are too many restaurants and not enough time. But what is the city's single unmissable dish? The Time Out Index survey asked our readers around the world to vote on the classic dishes of their cities – and 38,000 of you responded. The results are in and we now have a definitive list of the world's most iconic dishes. Time Out readers in Japan chose ramen and takoyaki to represent the country's two biggest cities, Tokyo and Osaka (respectively).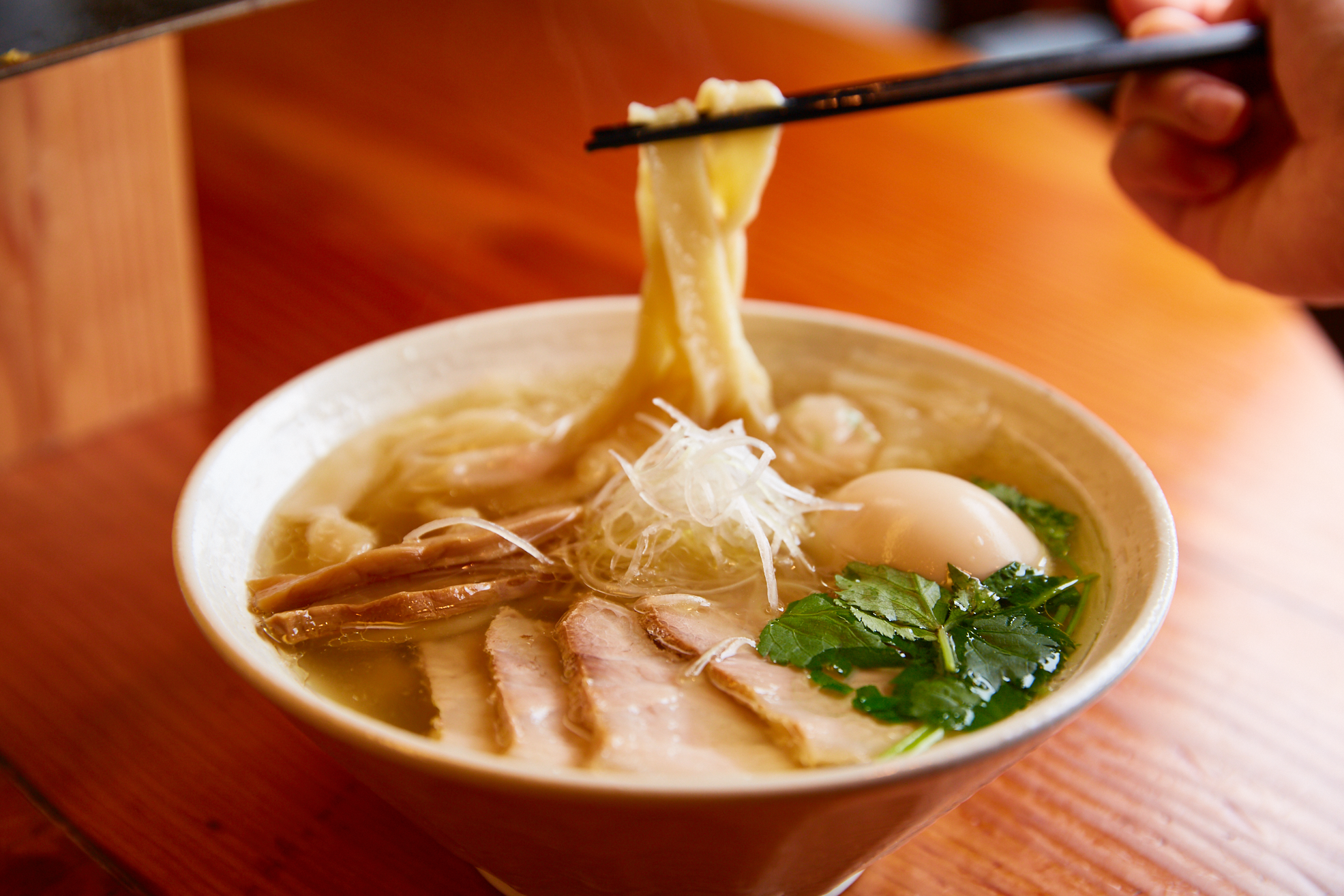 Ramen may be a relative newcomer to Tokyo's food scene, first appearing in Asakusa in 1910, but it has swiftly become the definitive dish of the city, which now boasts an estimated 6,500 ramen shops. Compared with Tokyo's high-end kaiseki or sushi, ramen is quick and cheap (around USD$10), but neither the pace nor price are proportional to the complexity of the dish, which even attracts Michelin stars.
The holy trinity of a bowl of noodles – a flavourful broth, springy noodles, fresh toppings – is extended by ramen's two essential extras: tare and aromatic oil.
Tare is the concentrated salty base (aka umami flavour bomb) that defines each of the four basic ramen types: shoyu (soy sauce), miso, tonkotsu (pork) or shio (salt). The aromatic oil adds the irresistible aroma that hits you in the face as you walk past your neighbourhood noodle joint.
Meanwhile, in Osaka, readers agreed that takoyaki epitomises the local street food culture. Throughout the city, you'll find vendors skillfully swizzling flour-based batter into 3-5cm savoury balls in cast iron molds. Each ball is filled with pieces of octopus and pickled ginger, served scaldingly hot and drenched in mayonnaise, Japanese barbecue sauce, bonito flakes and seaweed powder.
The food in Japan's two biggest cities – Tokyo and Osaka – are quite different from each other. Here are six key characteristics that make Tokyo flavours distinct from those in Osaka, and vice versa.
More news
Here are the 11 biggest trends in Tokyo in 2020
Tokyo still has more Michelin-starred restaurants than any other city in the world
Pringles' new fried chicken wing flavour is only available in Japan
Super Nintendo World will open at Universal Studios Japan in February 2021
Japan considers opening up again to international tourists in spring 2021