Though the 2020 award ceremony for Asia's 50 Best Bars had to be moved online due to the Covid-19 coronavirus pandemic, we're pleased to see many of our favourite bars in Tokyo have made the cut once again, along with a Kyoto-based speakeasy. Here are the best watering holes and cocktail dens in Japan for 2020.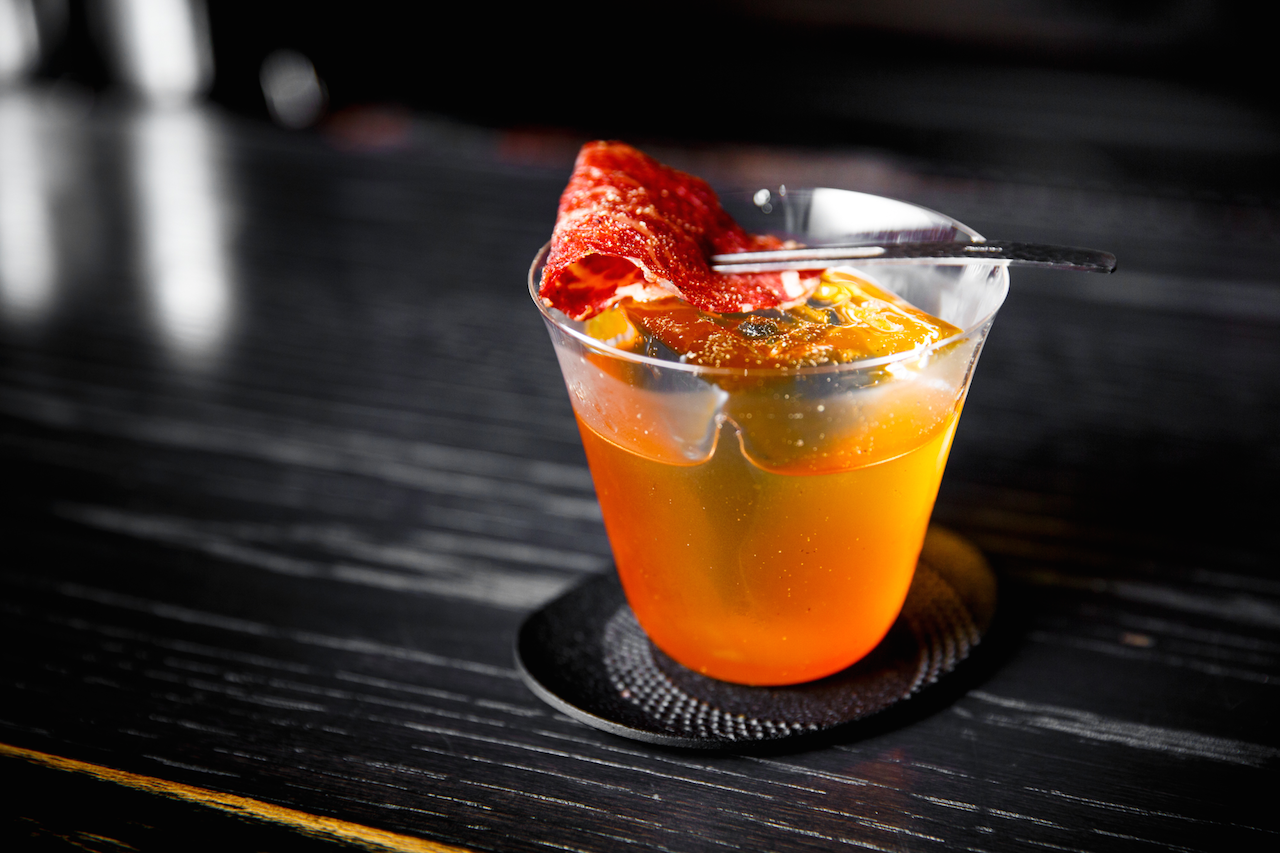 Coming in as Japan's best bar is The SG Club in Shibuya, which climbed from No. 13 to No. 9 on the Asia's 50 Best Bars list this year. The jump doesn't come as a surprise – owner-bartender Shingo Gokan was the 2019 title-holder of the Altos Bartenders' Bartender Award and The SG Club's unique 'three bars in one' concept has cemented the venue as a regular haunt for the city's most discerning cocktail enthusiasts.
Following closely behind is Bar Benfiddich at No. 15, an apothecary-like bar in Nishishinjuku that makes a mesmerising spectacle of grinding herbs, roots and spices to accentuate its experimental tipples. There are no menus available; instead, award-winning mixologist Hiroyasu Kayama concocts a special tailored to your tastes.
Coming in at No. 20, Hidetsugu Ueno's long-dominant Bar High Five has had a noticeable drop from last year's position at No. 6, but the bar still holds a firm place as one of the best with its no-nonsense approach to serving classic drinks.
Down a dark and quiet alley in Ebisu is another one of Tokyo's not so well-kept secrets. Bar Trench (No. 39) is renowned for its excellent selection of absinthe as well as other herbal liqueurs like Chartreuse and Bénédictine. If you weren't a fan of herbaceous spirits before, the elixirs at Bar Trench will make you a convert.
Cosy yet playful Bar Orchard (No. 41) provides an utterly delightful contrast to the swanky, sometimes stiff atmosphere of its neighbouring taverns. To order a drink, select one or two items from the fruit bowl you're presented with and tell the bartender how boozy you'd like your drink to be. The fruits are then crushed, mixed with some of the bar's dizzying array of spirits and served to you in charming vessels like a flower pot or miniature bathtub.
Finally, the Bee's Knees bar in Kyoto, which only opened in January 2019, slipped in as the first Japanese bar outside of Tokyo to make the list. Though it hasn't been on the scene for long, the speakeasy, which is run by flair bartenders Toru Ariyoshi and KSK, has made a strong first impression with its Prohibition-era theme and quality cocktails.
For the full list of Asia's 50 Best Bars 2020, see the official website.
Discover more about Tokyo
Discover the evolution of Tokyo's greatest fish market
This Zen Buddhist temple in Kyoto is teaching Zazen meditation online
Free online courses about Japan
Watch historical videos of Japan over 100 years ago