There's plenty of teamLab to go around. Whether you're travelling to Okayama or just chilling at home, you have lots of ways to interact with the art collective's inimitable works. Last July, teamLab Planets Tokyo in Toyosu debuted their monolith-like sculpture showcasing a digital waterfall. Titled 'Universe of Water Particles Falling from the Sky', the sculpture is right outside the museum and free for anyone to see.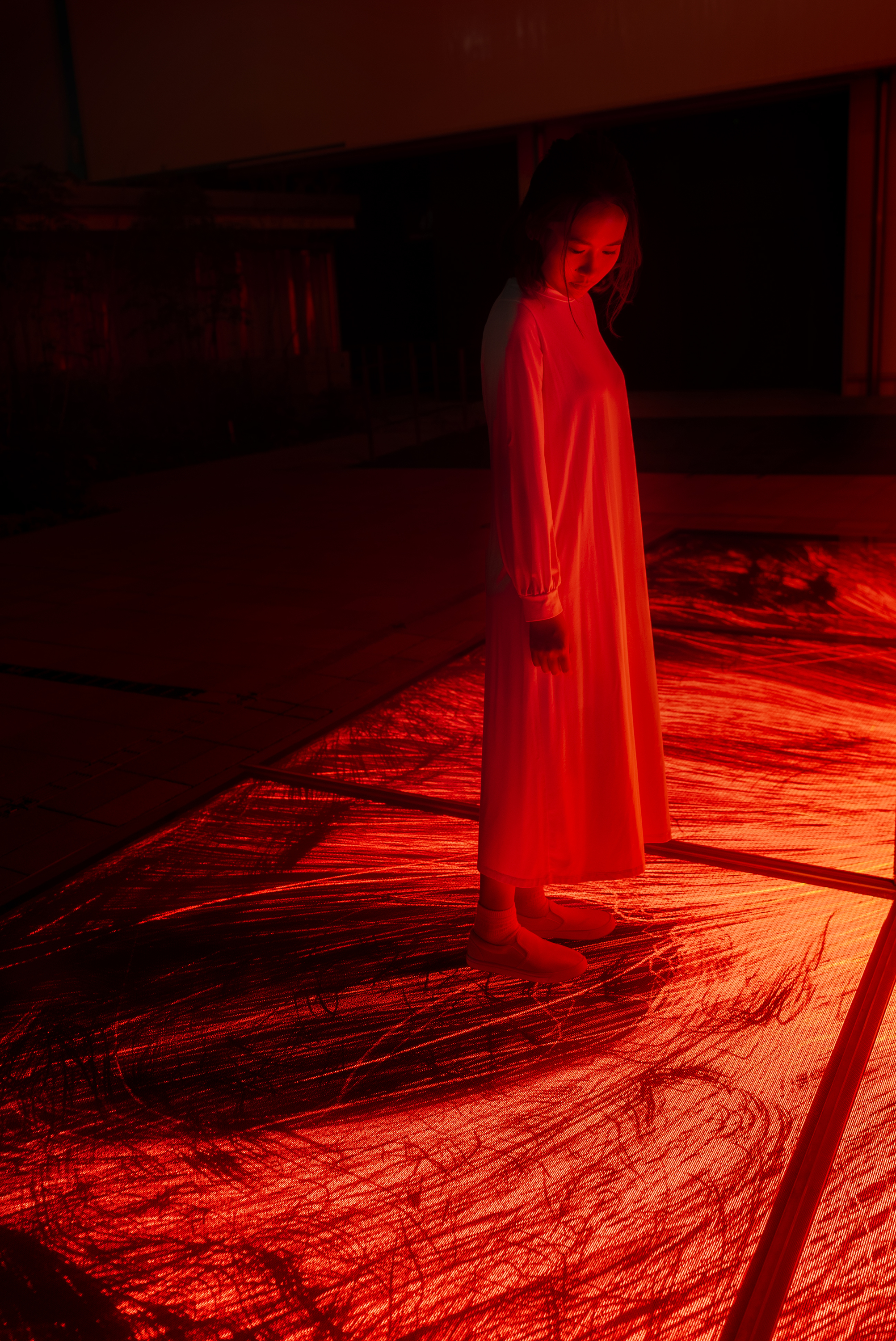 On April 7 this year, the sculpture was transformed into the artwork 'Universe of Fire Particles Falling from the Sky', quite the opposite of the refreshing waterfall. Instead of cascading water, the monolith now features bright red and orange flames tumbling down, similar to volcanic eruption. Like other teamLab artworks, it is also influenced by human presence. When a person steps onto the floor panel, the shape of the flames changes to create a 'black absolute presence' behind the person's feet. The monolith is a permanent installation and even visitors without tickets to teamLab Planets can see it for free at the museum entrance.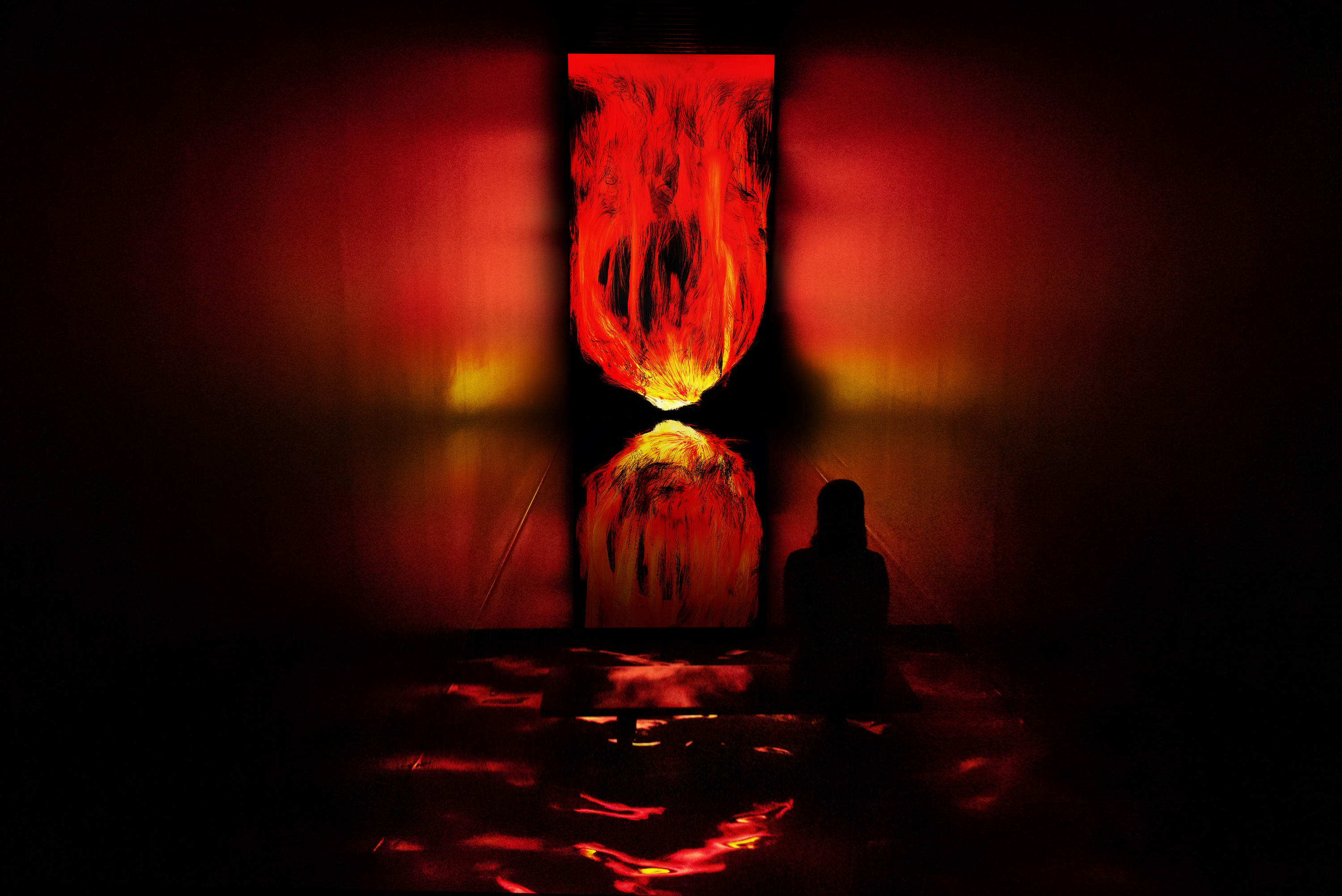 For those with a ticket, there are more fire to be found inside the museum as well. 'Universe of Fire Particles' is a new moving artwork – the brushstroke-like digital art looks similar to a phoenix being born, or a scene from the gates of hell, take your pick.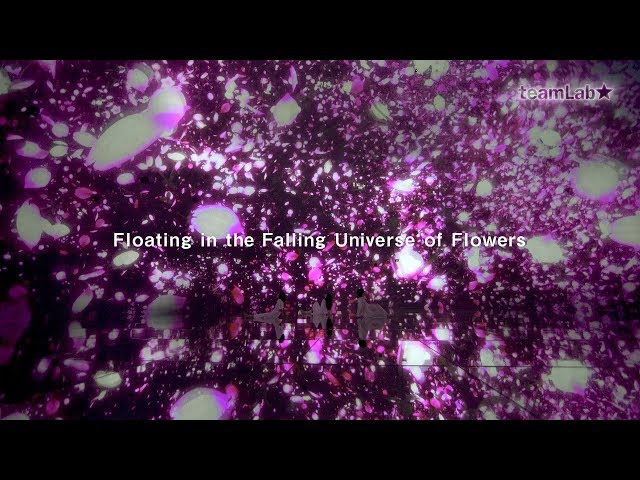 'Universe of Fire Particles Falling from the Sky' and 'Universe of Fire Particles' will remain at the museum for the foreseeable future. In addition to the flame-inspired art, you can also experience seasonal cherry blossom works in 'Floating in the Falling Universe of Flowers' and 'Drawing on the Water Surface Created by the Dance of Koi and People - Infinity'. Tickets can be booked online and are available at a 15 percent discount until April 23.
If you need another teamLab fix – and who doesn't? – stop by Roppongi for the digital art collective's latest venture into Japanese bathhouse. Not in Tokyo? You can still use their new TikTok filter to see flowers bloom wherever you are in the world.
More news
Take our Time Out Index survey and tell us what life is like in Tokyo
Kyoto Station could be getting its very own teamLab venue
Watch: 7-Eleven Japan has released a new anime miniseries on YouTube
This night tour in Nagano takes you to one of the best stargazing spots in Japan
Shu Uemura's new global flagship store in Omotesando looks like a giant makeup box
Want to be the first to know what's cool in Tokyo? Sign up to our newsletter for the latest updates from Tokyo and Japan.