We can't stop gushing about Japan's convenience stores. They are just too amazing. While you can pick up hot food, great snacks and cheap alcohol at any konbini, there's a special one in Shibuya that contains a hidden bar inside. The FamilyMart on Shibuya's Meiji-Dori houses a Liquor Museum (or Osake no Bijutsukan in Japanese) bar and it serves proper cocktails and spirits.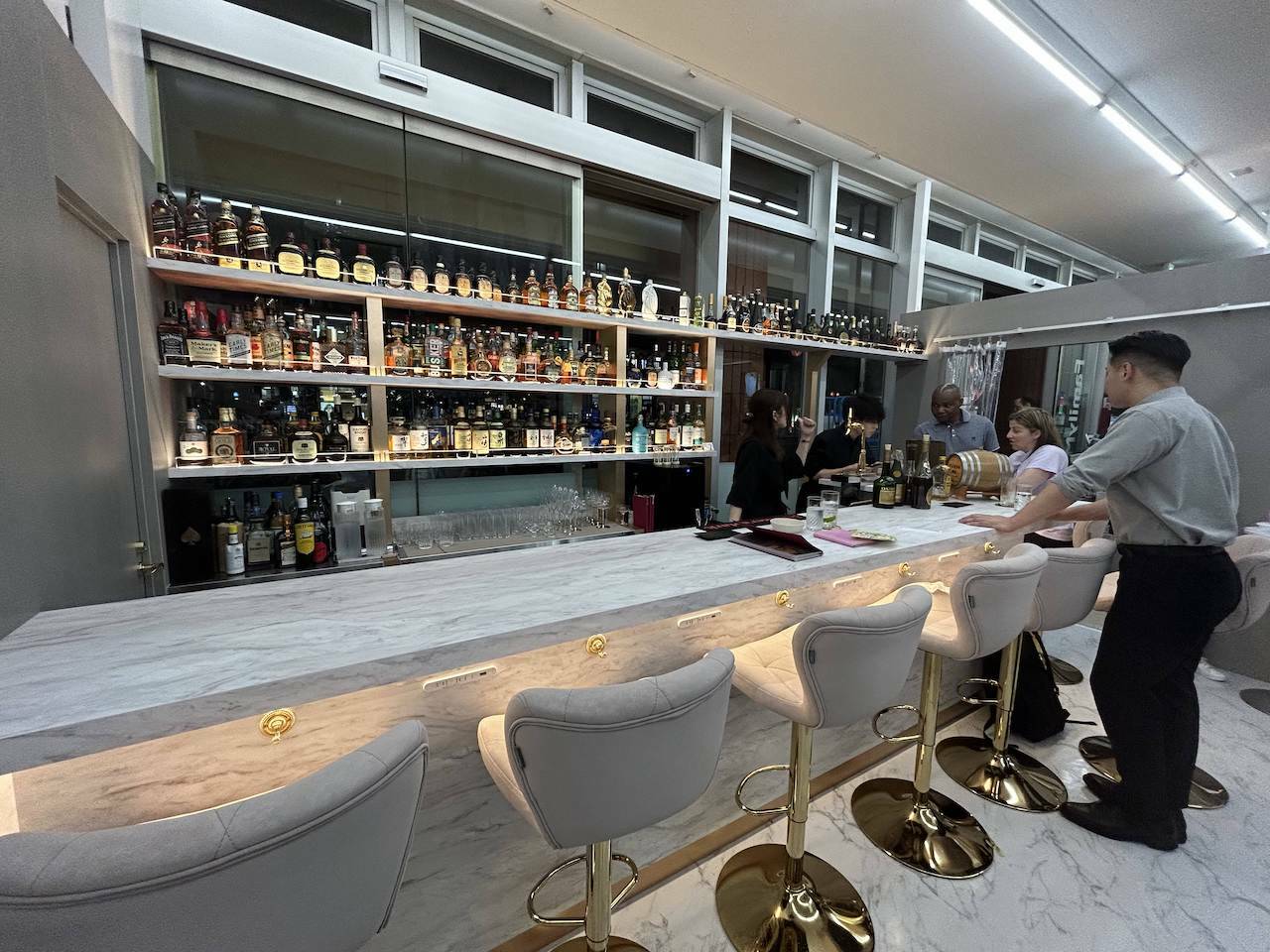 Liquor Museum is a chain of bars found across Japan, but its Shibuya location is nestled inside a FamilyMart. It's a proper setup, complete with a bar counter, seats and bartenders. The good thing is, there's no seating charge here and drinks start at a very reasonable ¥500, making it a budget-friendly choice for a night out.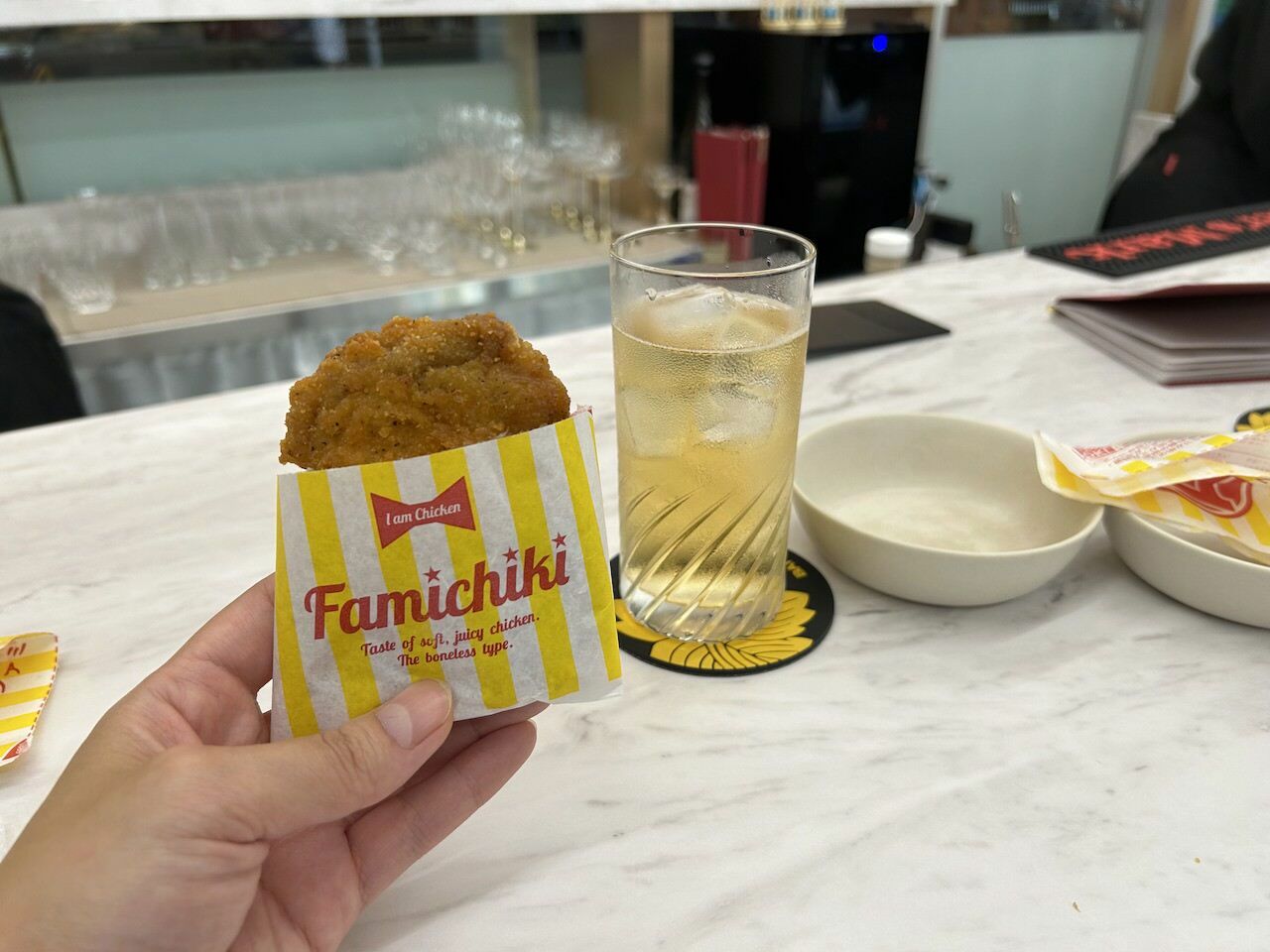 Another plus point about the bar being attached to a FamilyMart is that you can purchase food and snacks from the konbini to enjoy with your drinks at the bar. There's even a special Famichiki Highball (¥500) made specifically to pair with the konbini's famous fried chicken.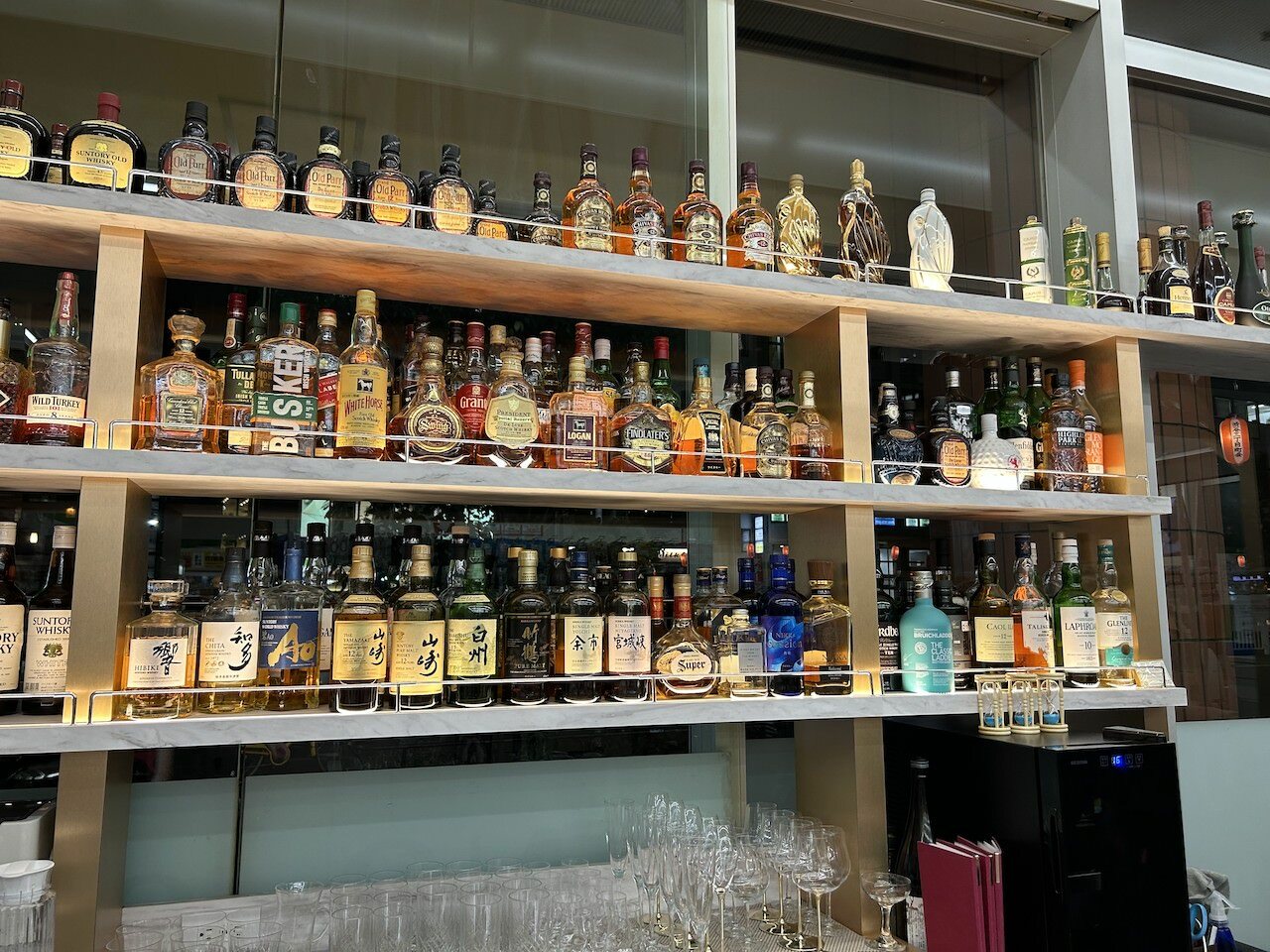 Aside from highballs, the menu also offers draft beer, wine by the glass, brandy, gin, sake and a lineup of Japanese whisky including labels from Suntory, Nikka and Ichiro's Malt. Cocktails include gin and tonic, salty dog and tequila sunrise, to name a few. There's even a handful of non-alcoholic beverages.
While there's no food menu per se, the bar can smoke certain food items from the konbini for you at a reasonable charge of ¥150. Some of the things that are recommended for smoking include potato chips and cheese. You can even have certain food seared free of charge, such as FamilyMart's bacon and camembert cheese.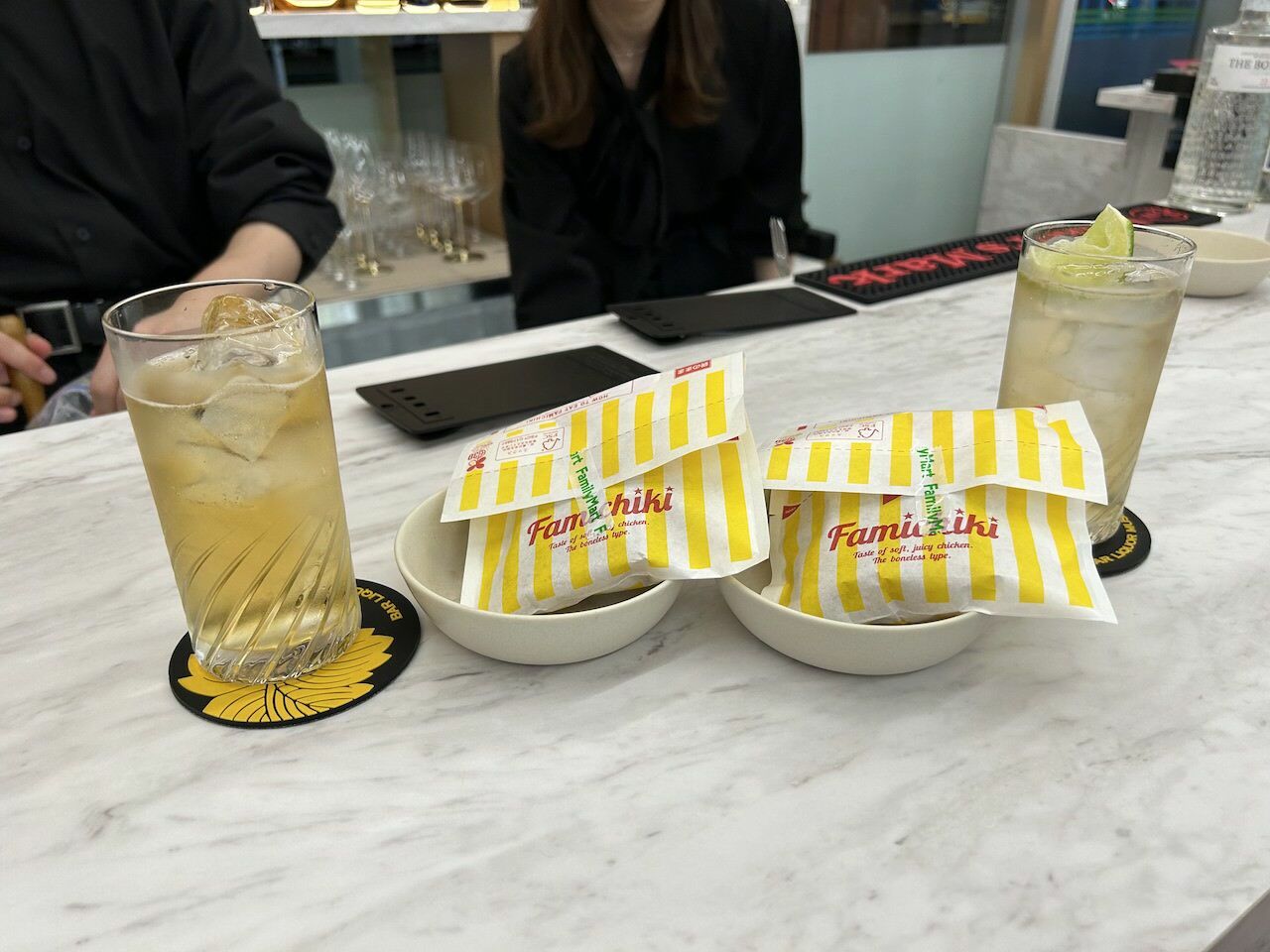 Aside from the FamilyMart on Meiji-Dori, there's also a Liquor Museum attached to a FamilyMart in Itabashi and the Lawson in Shinjuku's Washington Hotel Building. The bar also has standalone outlets in major Tokyo districts including Ginza, Nakano, Akasaka, Shinjuku and Ikebukuro.
For more information, visit the website.
For more great Tokyo watering holes, check out these gin specialists and quirky bars.
More from Time Out Tokyo
Here's the official 2023 forecast for autumn leaves in Japan
2 Tokyo hotels are on the World's 50 Best Hotels 2023 list
All JR rail passes are increasing in price this October – the full list
Exciting new attractions are coming to the all-new Toranomon-Azabudai district in Tokyo
Ghibli Park will have real-life Catbus shuttle by March 2024
Want to be the first to know what's cool in Tokyo? Sign up to our newsletter for the latest updates from Tokyo and Japan.